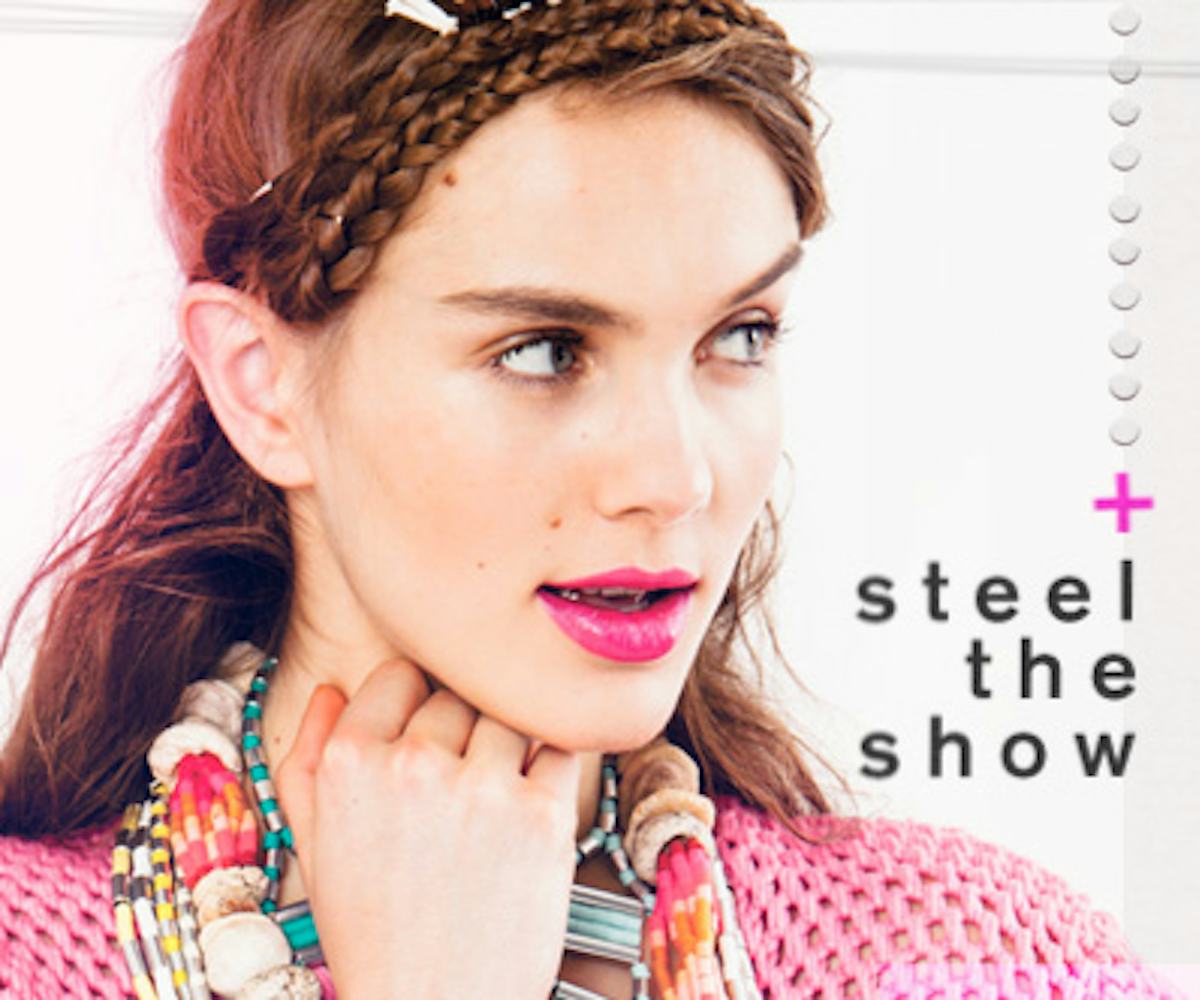 STEEL THE SHOW
a double rainbow… on your nails.
From caviar to velvet, Ciate wins our vote for most innovative in the nail game. And their latest invention only confirms this all the more. Dubbed the Very Colorfoil Manicure, the UK-based polish pro's new launch mixes edgy metallic foil, with a major dose of holographic amazingness (see our favorite hologram fashion finds here). Though all of this may sound pretty futuristic, don't assume this means you need high-tech nail skills to achieve it-- in fact, it's one of the easier DIY manicure we've tested. Here's how it works: The kit comes with one Ciate paint pot in "cream soda" (an icy cool silver), a small bottle of "foil fix" (aka glue), and a pack of crazy colored foil squares. Start off by painting your nails as you would for any plain ol' manicure--two coats is best--- and then wait for the polish to dry completley. Now here's the fun part--dot, stripe, or zig-zag the foil fix on top of the dry polish. Now, take a sheet of foil and press firmly over one nail, and then remove in one swift motion. You can play around with the different foil colors however your heart desires. The result: Totally awesome, ridiculously simple, and yes, you may even find a double rainbow.
Order Ciate's Very Colorfoil Manicure here!