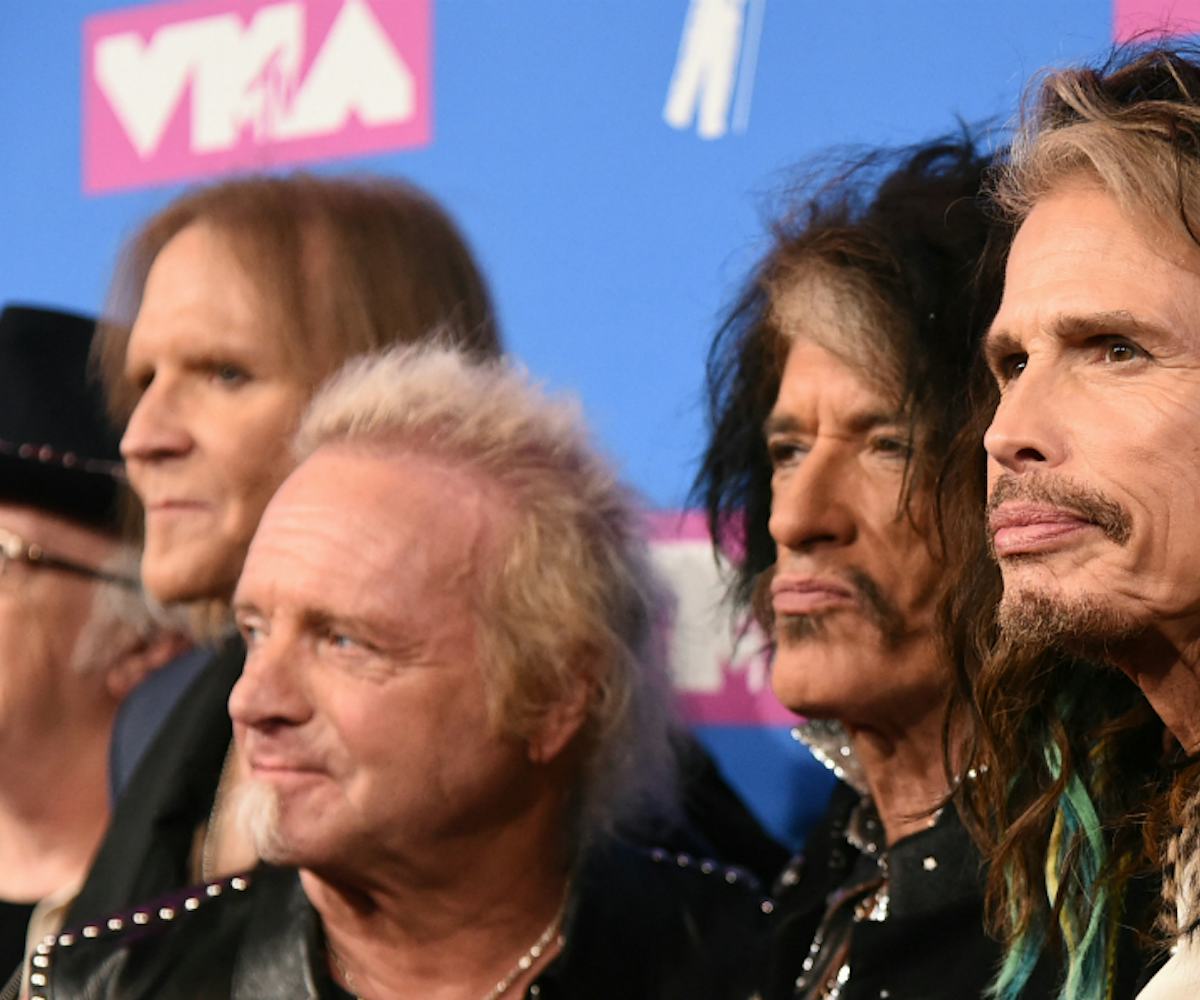 Photo by Mike Coppola/Getty Images
Steven Tyler Doesn't Want Donald Trump To Play Aerosmith
The musician sent a cease and desist letter after finding this track played at a rally
Steven Tyler definitely didn't give Donald Trump permission to play his music at a political rally.
Tyler's team sent the president a cease and desist letter after finding out that Trump played Aerosmith's anti-conservative track "Livin' On The Edge" at a rally in West Virginia this past Tuesday. It's as if Trump didn't get the message loud and clear that Tyler is no fan of his when the musician's legal team came down on him for using "Dream On" in 2015 during his campaign. Also, did Trump even bother listening to the lyrics all the way through? The song is one of Aerosmith's most political, touching on everything from religion to racism—not exactly on brand with Trump's politics. 
Rolling Stone pointed out that Tyler might be the only one upset with the situation, though, given that the rest of Aerosmith are vocal supporters of the current POTUS. Drummer Joey Kramer even went as far as to remove a photo from Aerosmith's Instagram of a chance meeting with former President Barack Obama, saying that it was "not representative of Aerosmith." Okay. 
Regardless, Tyler will not allow his iconic sound to in any way be associated with Trump and made it clear in a letter to the White House: 
As we have made clear numerous times, Mr. Trump is creating the false impression that our client has given his consent for the use of his music, and even that he endorses the presidency of Mr. Trump. By using "Livin' On The Edge" without our client's permission, Mr. Trump is falsely implying that our client, once again, endorses his campaign and/or his presidency, as evidenced by actual confusion seen from the reactions of our client's fans all over social media.
Read more of the letter here.