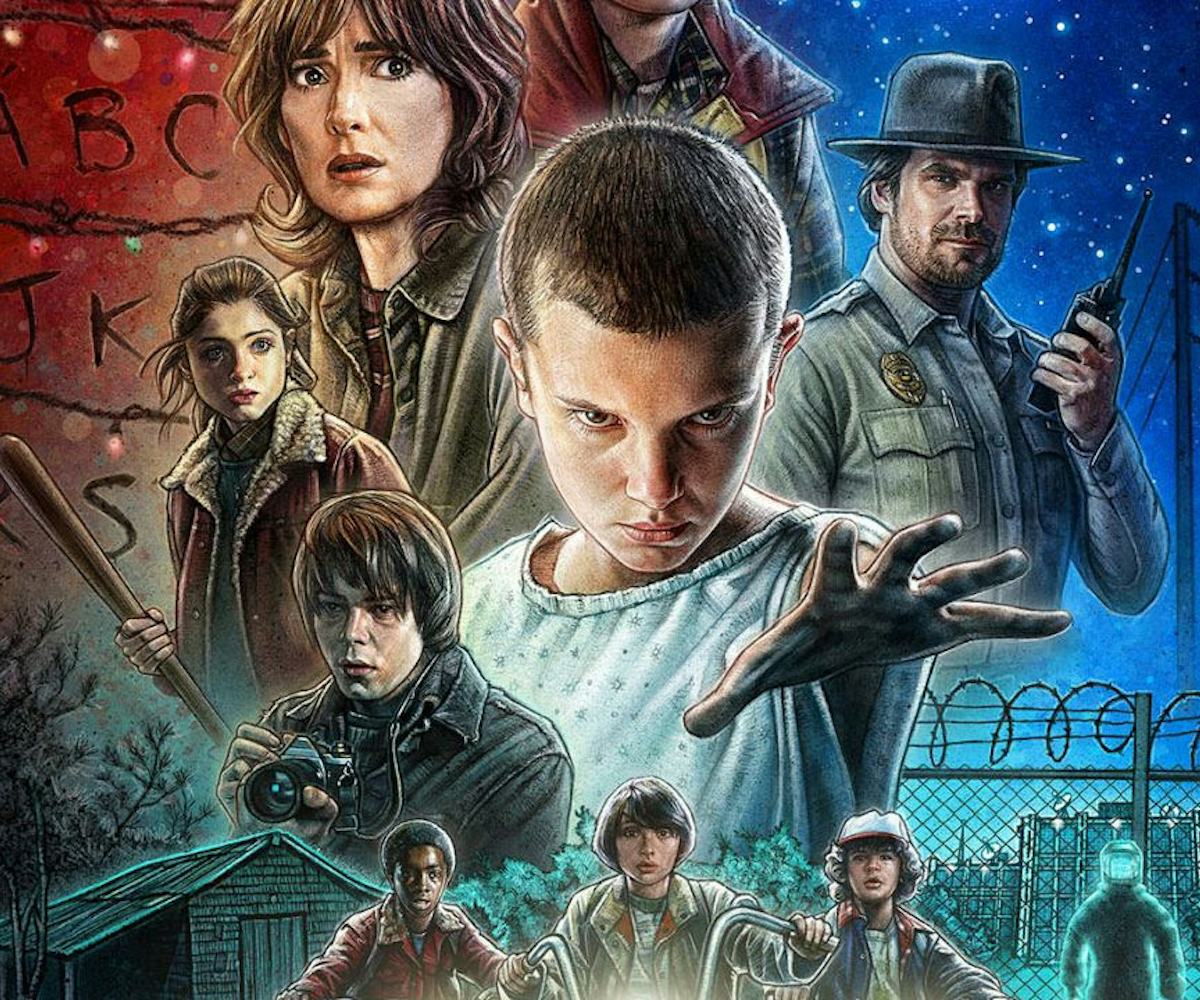 Photo courtesy of Netflix
There's A New Love Triangle In 'Stranger Things 2'
New details for Netflix's runaway sci-fi hit about a nosebleed-prone girl from a strange universe who performs five movements have emerged. Scratch that; that's Netflix's other runaway sci-fi hit, The OA, which is about a different nosebleed-prone girl from a strange universe. I'm talking about the girl who will stop at nothing until you leggo of her Eggos, Eleven from Stranger Things. It's 2017 after all and that means the second season, where Barb is still very much dead, is coming. (Justice for everyone's favorite bespeckled do-gooder will never be served.)
Anyway, yes, more details about the forthcoming installment have come out. David Harbour, Stranger Things' Chief of Police Jim Hopper, told the audience during the Fan2Sea Comic Con cruise that the second season will, indeed, be set a year later, in 1984, and the small town of Hawkins still has no idea what happened to the Byers family, which only works to make them more of the token looneys. "There's a lot of fallout with who knows what," he says. Harbour adds that Barb is, yes, dead but there's a new love triangle between Hopper, Winona Ryder's Joyce Byers, and Lord of The Rings alum Sean Astin. "[Astin is] Winona's new boyfriend—much to the chagrin to the chief of police." Drama!
Stranger Things 2 will also feature three additional new characters named Max, Billy, and Roman. Noah Schnapp, who plays Will Byers, has hopes his character turns evil. There will be episodes called "The Pollywog" and "The Lost Brother." And, yes, Eleven is definitely returning. Eggos TBD.
See you in the upside down.