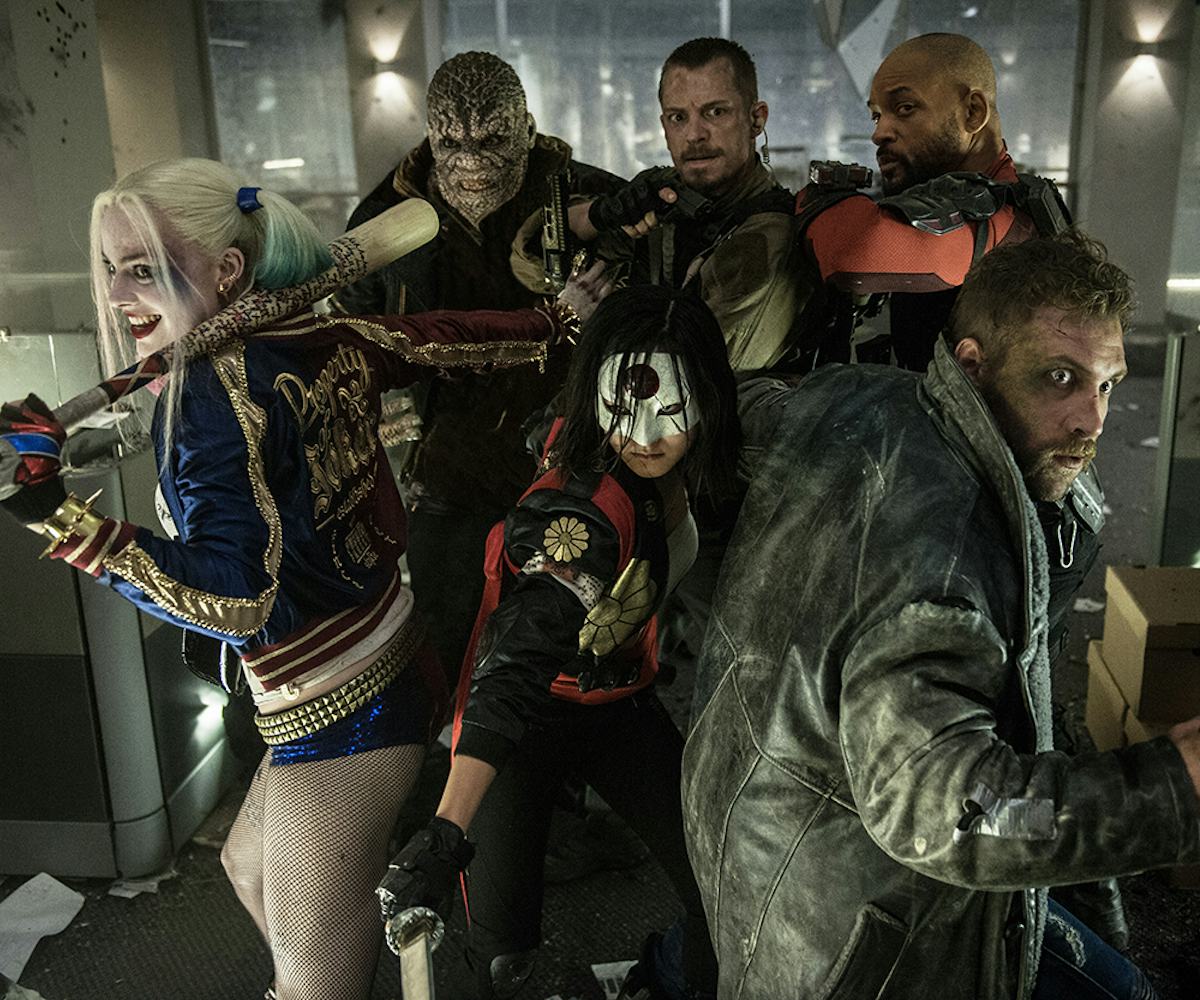 Photo courtesy of Warner Bros. Pictures
The 'Suicide Squad' Soundtrack Is Full Of Anti-Hero Anthems By All Your Favorite Artists
It's as badass as the movie
The one thing more badass than the upcoming DC Comics movie Suicide Squad, about a band of the world's most dangerous anti-heros, is the newly released soundtrack. Currently available for pre-order on iTunes, the track list includes songs from your favorites like Grimes, Skrillex, and Lil Wayne. 
Below is the first full track to be released, "Heathens" by twenty one pilots. 
"Sucker For Pain," also known as the "Squad Anthem," featuring Lil Wayne, Wiz Khalifa, Imagine Dragons, Logic, Ty Dolla $ign, and X Ambassadors, is slated as the second single, due out June 24 with a video containing never-before-seen footage from the movie. 
The full Suicide Squad soundtrack, which includes originals and covers from some big names, will be released August 5, the same day the movie hits theaters. So now we have to impatiently wait for both. We've watched all of the trailers repeatedly, and even heard news of a spinoff for Margot Robbie's character Harley Quinn. We're ready for this movie now more than ever. 
One of the covers on the soundtrack is Grace's haunting version of "You Don't Own Me," featuring G-Eazy:
Music videos for the songs will also be released, and will star some of the actors from the film, including Jared Leto's Joker. 
Below is the full track list:
1. "Purple Lamborghini" – Skrillex & Rick Ross
2. "Sucker For Pain" – Lil Wayne, Wiz Khalifa & Imagine Dragons (with Logic, Ty Dolla $ign & X Ambassadors)
3. "Heathens" – twenty one pilots
4. "Standing In The Rain" – Action Bronson & Dan Auerbach (of The Black Keys) (feat. Mark Ronson)
5. "Gangsta" – Kehlani
6. "Know Better" – Kevin Gates
7. "You Don't Own Me" – Grace (feat. G-Eazy)
8. "Without Me" – Eminem
9. "Wreak Havoc" – Skylar Grey
10. "Medieval Warfare" – Grimes
11. "Bohemian Rhapsody" – Panic! At The Disco
12. "Slippin' Into Darkness" – War
13. "Fortunate Son" – Creedence Clearwater Revival
14. "I Started A Joke" – ConfidentialMX (feat. Becky Hanson)