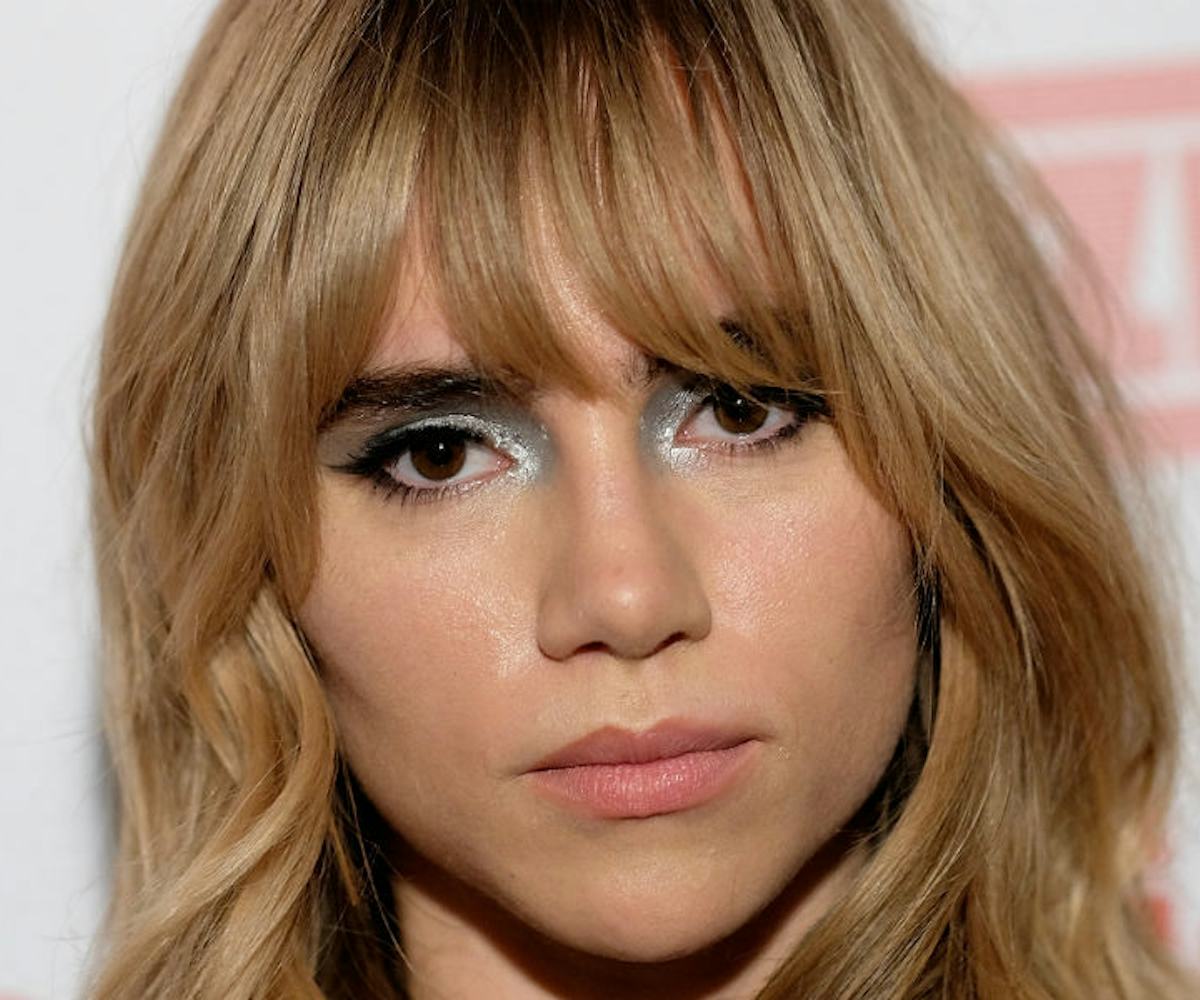 Photo by Dimitrios Kambouris/Getty Images.
Suki Waterhouse Accidentally Shot Someone While Filming 'Assassination Nation'
This sounds not safe. While filming for the upcoming movie Assassination Nation, actress Suki Waterhouse says she accidentally shot someone.
"I hurt somebody," she said during the premiere at Metrograph in New York City, according to Page Six. "The bullet ricocheted. They hadn't seen that in 20 years. The bullet came back at the guy and hurt him." In her defense, Waterhouse says she only got about an hour of firearms training, but our question is: Don't actors typically use fake firearms when filming anyway?? Again, a lot of this sounds not safe. It's unclear whether it was a cast or crew member who was injured, but judging from how casually Waterhouse brought it up, we're guessing (and hoping!), he's okay.
Dramatic happenings like shootings on set seem on par for what looks to be a very drama-filled film. Hari Nef, who also stars in the project, says that she and some castmates got into some trouble off-set, too. "We got banned from two New Orleans bars," Nef says, New Orleans being where the movie was shot. "It's really hard to do that."
Assassination Nation is out September 21.