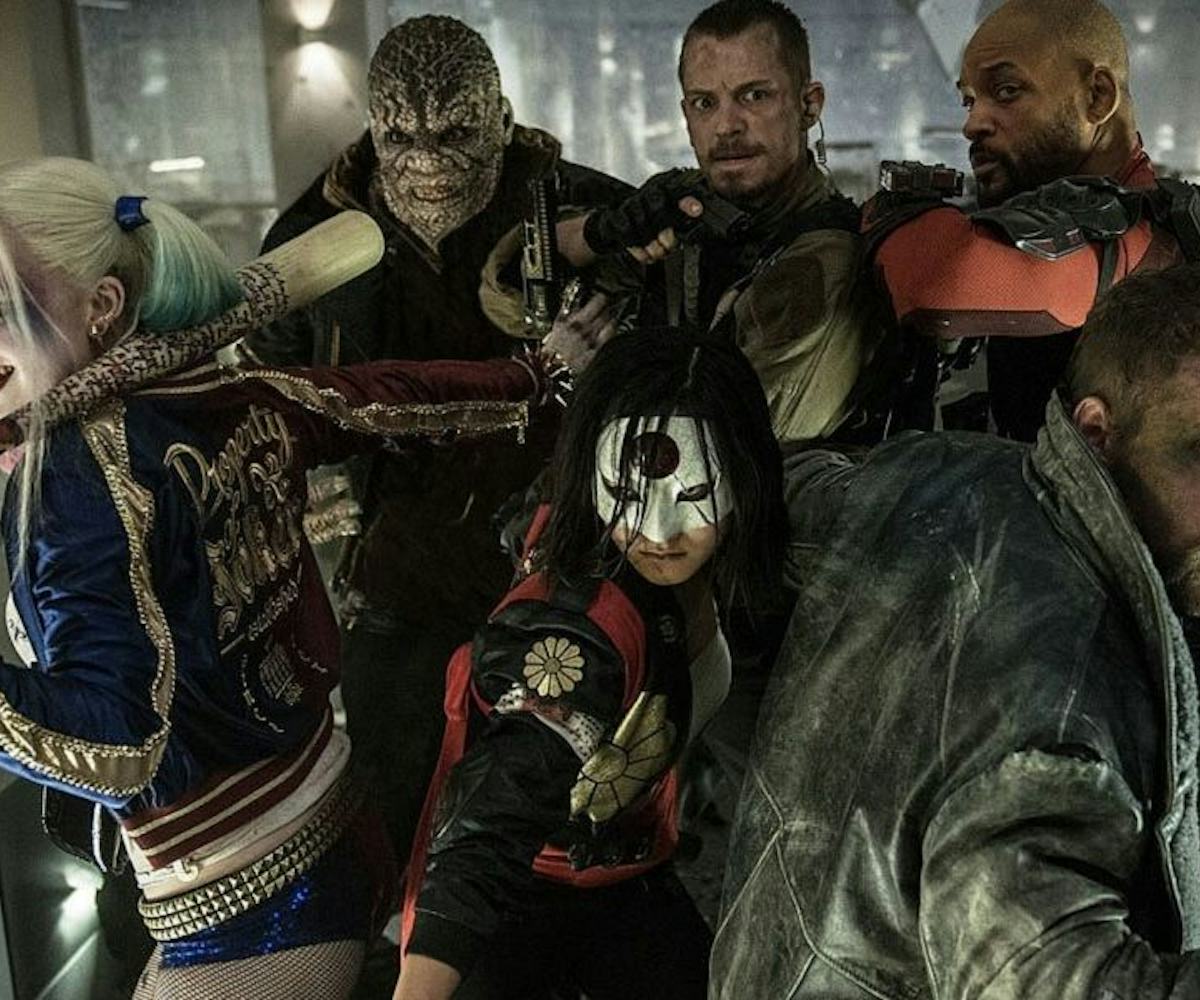 Photo via Warner Bros. Pictures
Your Guide To The Biggest Movies Of Summer Sixteen
Hollywood's summer season begins
With the release last week of Captain America: Civil War, Hollywood's crucial summer season officially kicked off. By now, you know the drill. Remakes, reboots, special effects, superheroes, usually at the expense of good old-fashioned storytelling and character development. But alas, these are the movies that sell—usually. Among the bunch, there will be misfires, disappointments, and all-out catastrophes. And just because summer blockbuster season represents the most cynical parts of Hollywood moviemaking, that doesn't mean it's not fun as hell. So with that, here are the biggest and hopefully best movies hitting multiplexes this summer.
The Angry Birds Movie
The app may no longer be the phenomenon it was several years ago, but if there's one thing Hollywood loves more than anything else, it's recognizable brands transforming into commercially viable franchises. That and talking CGI animals. Peter Dinklage, Kate McKinnon, Jason Sudeikis, Sean Penn, and Maya Rudolph are just some of the big names that flocked to this project. (May 13)
Neighbors 2: Sorority Rising
Seth Rogen and Rose Byrne return as a married couple who must contend with the hormone-crazed college kids who move in next door, in the sequel to the 2014 hit. The twist is that instead of a frat house, it's a turbo-charged sorority causing chaos, led by the diabolical Chloë Grace Moretz. To help them, the couple recruits none other than Zac Efron, who solidified himself as a gifted comedic actor in the first movie. (May 13)
The Nice Guys
Russell Crowe and Ryan Gosling as two mismatched detective types in an R-rated action comedy set in '70s-era Hollywood? Don't mind if we do! Writer and director Shane Black (
Kiss Kiss Bang Bang
,
Iron Man 3
) is notorious for his breakneck dialogue, scalding wit, and outrageous action sequences. Look for this to be one of the sleeper hits of the summer.
(May 13)
Alice Through the Looking Glass
Tim Burton chose not to return for the sequel to his wildly successful 2010 reimagining of the children's classic (he serves as executive producer), but everyone else did. Johnny Depp, Mia Wasikowska, and Helena Bonham Carter—the anchors of the original—are joined by Sacha Baron Cohen as the movie's creepy new villain. You mustn't be late. (May 27)
X-Men: Apocalypse
Early buzz on the latest installment in the good-mutants-versus-bad-mutants franchise has not been great. There are too many characters and as the title villain, our bf Oscar Isaac is hidden behind too much blue makeup. But you know who isn't? Jennifer Lawrence, who takes center stage in what is likely her final performance as Mystique. Enjoy it. (May 27)
Me Before You
Based on the weepy romance novel by Jojo Moyes (who also wrote the screenplay), this heart-sweller follows a small-town girl who falls for a paralyzed rich playboy she's been hired to take care of. She is played by Emilia Clarke and he by Sam Claflin, two of Britain's brightest stars who, by strange coincidence, are also enjoyable to look at. The only problem is you might not be able to see them behind all those tears. Did we mention you're going to cry? (June 3)
Popstar: Never Stop Never Stopping
As his Comedy Central Roast proved, Justin Bieber is pretty chill when it comes to laughing at himself, so he'll probably get a kick out of this thinly veiled send-up of his life and those inspirational pseudo-docs his team puts out every few years. Brought to you by The Lonely Island, expect song parodies, a good skewering of pop culture, and celebrity cameos galore.  (June 3)
Now You See Me 2
Hollywood 101 states that when a movie makes more than $100 million at the domestic box office, you can pretty much bet on a sequel. Hence, this action caper, which catches up with the same group of rogue magicians from the first movie, minus Isla Fisher who has been replaced by Lizzy Caplan. Daniel Radcliffe also joins the cast as a tech guru who hires them to pull off the greatest heist in history or something like that. (June 10)
Warcraft
Let's face it: Movies based on video games aren't normally at the top of our watch list, but what this sprawling fantasy does have going for it is that it was made by Duncan Jones. He's the visionary in the making behind the underrated sci-fi thrillers Moon and Source Code, and—side note—happens to be David Bowie's son. (June 10)
Central Intelligence
Prediction: Dwayne Johnson and Kevin Hart will become the next great action-comedy duo, a Mel Gibson and Danny Glover for the Snapchat generation. In this, their first team-up, Johnson plays a former high school nerd who grows up to be a head-smashing CIA agent, and Kevin Hart plays, well, another version of Kevin Hart. Expect jokes—and skulls—to be cracked. (June 17)
Finding Dory
Once upon a time, a tiny orange clownfish and his forgetful blue tang fish pal set out on an underwater odyssey to rescue a fish named Nemo. The result was nearly $1 billion at the worldwide box office—the most DVDs sold for a single film in history and a modern classic. Expect more of the same here, with Dory—who is joined by Nemo and Marlin—moving to the forefront in a quest to be reunited with her parents, voiced by Diane Keaton and Eugene Levy, aka perfection.  (June 17)
Independence Day: Resurgence
Did you hear the one about landmark-obliterating aliens trying to take over the earth and the ragtag group of heroes who stand in their way? This is like that, except 20 years later. Original ID4 cast members Jeff Goldblum, Bill Pullman, and Vivica A. Fox return, and are joined by a group of young bloods in the shape of Liam Hemsworth, Maika Monroe, and Jessie Usher, who is playing the son of Will Smith's character from the first one. (June 24)
The Shallows
We're not gonna lie: When we first heard about a movie that centered around Blake Lively going up against a Great White, we were skeptical. But the trailers for this thing have been downright terrifying, and hint toward a movie that feels nuanced, patient, and gorgeously shot. Here's hoping it maintains that tone throughout. Lively (and her shark) deserve it. (June 29)
The BFG
Every now and then, between his war sagas, political thrillers, and sci-fi bonanzas, Steven Spielberg makes one for the kids. This one, adapted from the Roald Dahl classic, is about a young girl named Sophie who forms a friendship with a giant who is also big and friendly, even though the rest his kind are not. Saying any more will spoil the wonder. (July 1)
The Legend of Tarzan
Abs schmabs. This is the epic story of a man re-embracing his primal self with the help of Margot Robbie and some CGI apes. Alexander Skarsgård—and yes, his washboard stomach—stars as Tarzan who's been tamed by British society and his beloved Jane. But when the jungle is threatened by a diabolical Christoph Waltz, Tarzan rips off his shirt, straps on his loincloth, and gets to work. Okay, this movie is all about abs. (July 1)
The Purge: Election Year
At this point, you're either a fan of the Purge franchise or you're not, but the high concept remains intriguing and ripe for grotesque thrills. In a dystopian future, for one day a year, the U.S. government lets its citizens act out their most murderous desires in hopes of keeping the peace for the rest of the year. With its politically suggestive title, the filmmakers no doubt hoped to capitalize on the news cycle. What they didn't bank on was the real election year being its own kind of horror show. (July 1)
Mike and Dave Need Wedding Dates
The new king of frat-coms (just coined that) Zac Efron, is joined by everyone's favorite James Franco brother, Dave Franco, in this raunchy comedy about two party animals, named Mike and David, who need wedding dates. Responding to an online ad, those dates come in the form of Aubrey Plaza and Anna Kendrick (worth the ticket price alone), who play messes so hot they're practically molten. (July 8)
Ghostbusters
Unfortunately, the buzz surrounding this reimagining of the sci-fi comedy classic (they're girls now!) has been some baloney about people not liking the trailer. Whatever. The last time Kristen Wiig, Melissa McCarthy, and director Paul Feig put something on film, it was called Bridesmaids. Add SNL knockouts Leslie Jones and Kate McKinnon and a good share of ghosts to the slimy mix, and chances are this flick is going to bust the box office. (July 15)
Absolutely Fabulous: The Movie
For Brits, this feels akin to when Sex and the City hit the big screen here. The television version, which has been around since 1992, centers around two older women—one a publicist, one a magazine editor—who desperately try to cling to their youth through a maelstrom of drinking, drugs, and partying. For the movie version, expect more of the same except in the French Riviera. Sounds like a blast to us. (July 22)
Star Trek Beyond
No one needed a third entry into the revamped Star Trek franchise, but Hollywood doesn't care what you need. It cares about what it thinks you want. And so, Chris Pine, Zachary Quinto, and Zoe Saldana are reboarding the Enterprise, with director Justin Lin replacing that two-timer J.J. Abrams (who abandoned ship for that other Star franchise) and Idris Elba as the big bad. Which isn't, um, bad. (July 22)
Bad Moms
In the vein of Bad Santa and Bad Teacher, here's another movie about people who just don't give a fuck. This time, Mila Kunis hooks up with Kristen Bell and Kathryn Hahn as three overworked moms who ditch all responsibilities for some R-rated shenanigans. (July 29)
Jason Bourne
After The Bourne Ultimatum, Matt Damon and director Paul Greengrass swore they would never return to the franchise unless the story was good enough to warrant it. In the meantime, we got something called The Bourne Legacy starring Jeremy Renner, enough to hold audiences over until that good story came along. Well, it's finally here, and based on the trailers it looks like every other Jason Bourne story. But Damon and Greengrass haven't failed us yet, and we don't expect them to start now. (July 29)
Suicide Squad
Our most anticipated movie on this list. The trailers have been fantastic, Margot Robbie is giving off performance-of-the-year vibes, Cara Delevingne looks mad creepy, and Jared Leto is the goddamn Joker. This DC Comics movie about a bunch of supervillains teaming up to reluctantly save the world feels like everything Batman v Superman was not—namely, a ton of fun. (August 5)
Sausage Party
Seth Rogen co-wrote this R-rated animated feature about a gang of groceries who find out what really goes down when they get bought from the supermarket (death by tooth). Kristen Wiig, Jonah Hill, James Franco, Bill Hader, Michael Cera, Paul Rudd, and Salma Hayek all join the kitchen nightmare, and if the reaction from an early SXSW screening is any indication, this will be a hit of monstrous proportions.  (August 12)