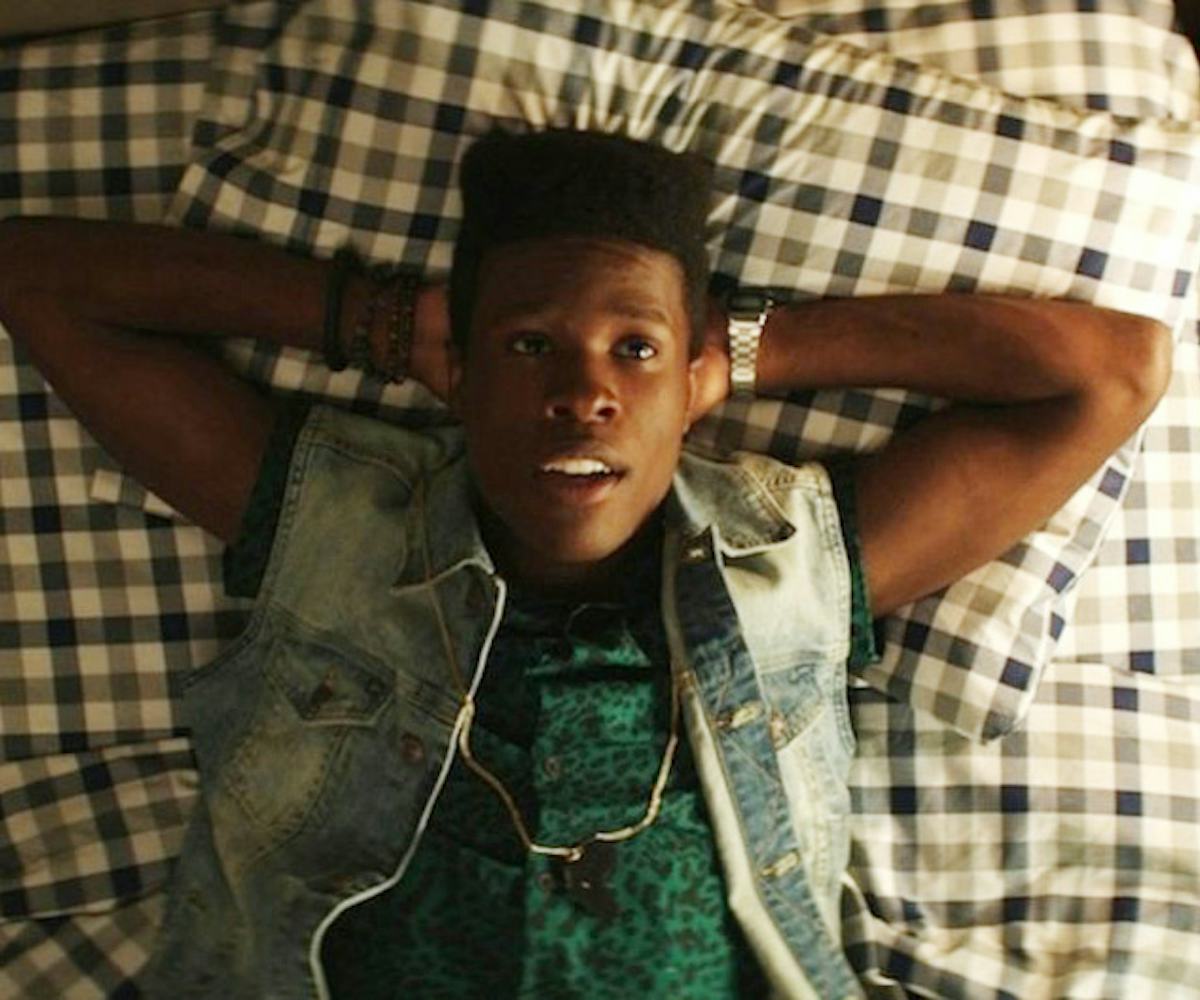 photo c/o sundance
Sundance: 8 Potential Breakout Stars
a crop of young talent to keep your eye on
This year's Sundance Film Festival is as competitive a year as any thanks to a number of projects that contain classic story tropes that appeal to mainstream film enthusiasts, but also feature slightly askew subject matter and performances that cater to those with more indie sensibilities. With a number of high profile and established actors like James Franco, Jonah Hill, Lily Tomlin and Michael Fassbender cast it roles, it can often seem like it's merely another Hollywood casting bonanza dressed down in million-dollar-a-film packaging. But have no fear. Discovering emerging talent is still a cornerstone of what the festival is all about. We've picked out 7 actors and one acting tandem that we feel are poised for breakout success.  
Logan Miller
Project: The Stanford Prison Experiment and Take Me to the River
photo via getty images
2015 is going to be a huge year for 22-year-old Logan Miller, who prior to this year was primarily known for his TV work on Growing Up Fisher opposite recent Academy Award nominee J.K. Simmons. In The Stanford Prison Experiment–a true story of a notorious 1971 psychology study at the university in which twenty-four male students created a prison in the basement of the building–Miller is a part of the ensemble cast underneath the tutelage of Billy Crudup who plays Dr. Philip Zimbardo. For anyone familiar with the story, it doesn't end well for anyone involved and there is ample room for an actor of Miller's abilities to capture the chaos during those six fateful days.
In writer/director Matt Sobel's debut, Take Me to the River, Miller plays a California teen who plans to come out at his family reunion in Nebraska. But when a bloodstain on his younger cousin's dress makes him an unwitting suspect in her possible abuse, the weekend takes a very different turn.
James Freedson-Jackson and Hays Wellford
Project: Cop Car
photo c/o audax films
Whenever kids are cast in prominent roles, there's always the hope that the viewer is in for a treat as if witnessing Stand By Me, The Goonies, The Sandlot, or Mud for the first time. In Cop Car, Hays Welford and first timer James Freedson-Jackson play a pair of ten-year-old kids who stumble upon an abandoned cop car and decide to take it for a joy ride. When the small-town sheriff – played by Kevin Bacon – decides to get it back at all costs, the boys have no choice but to rely on a piece of machinery that neither truly knows how to operate. 
Bel Powley
Project: Diary of a Teenage Girl
photo c/o caviar films
British import Bel Powley has achieved acclaim across the pond for her work on the television series, Benidorm, which focuses on the hilarity associated with an all-inclusive hotel in Spain, as well as for theater credits including the West End plays Jumpy and Raving. Top-lining an impressive cast in Diary of a Teenage Girl which features Alexander Skarsgård and Kristen Wiig, Powley plays Minnie – a girl who documents her romantic involvement with her mother's boyfriend.
Shameik Moore
Project: Dope
photo c/o sundance
Writer/director Rick Famuyiwa uses Inglewood, CA as the backdrop for his music-infused coming-of-age film, Dope. Boasting original songs from Pharrell Williams and featuring thespian turns for rappers A$AP Rocky and Casey Veggies, it's perhaps Shameik Moore's show to steal. Starring as Malcolm, a nerdy kid in a dog-eat-dog world, he witnesses a drug deal gone sour at a party, thrusting him into an environment that Famuyiwa refers to as a, "mash-up of DIY punk, Yo! MTV Raps, YouTube, and Neil deGrasse Tyson." In speaking about the film, Moore has said, "Dope is gonna kill Sundance — that's the buzz. Fear, happiness, love, anger, excitement — the film plays with all of your emotions. It will impact people who watch it and leave an impression. It's one of those movies."
Julia Garner
Project: Grandma
photo via getty images
It takes a certain amount of moxie to star opposite Lily Tomlin, whose acting chops are legendary. But such is the case for Julie Garner who is earning something of a reputation as a Sundance duchess having previously appeared in films that played at the festival like Martha Marcy May Marlene and The Perks of Being a Wallflower. As Sage, the granddaughter of Tomlin's character, Elle, the two set out in a vintage Dodge to drum up enough cash for an emergency that just can't wait. Along with co-star Marcia Gay Harden, filmmaker Paul Weitz refers to his cast as, "an all-star female trifecta."
Lola Kirke
Project: Mistress America
photo via getty images
While her sister Jemima of HBO's Girls fame is holding it down on the television front, Lola Kirke is looking to make an impact on the silver screen. No stranger to television work herself as the lead in Amazon's in Mozart in the Jungle, a small role in David Fincher's Gone Girl has spring boarded her to further directing royalty in Noah Baumbach's latest, Mistress America. As Tracy, she portrays a lonely college freshman who is whisked away in New York City on a adventure by her soon-to-be stepsister. Written by Greta Gerwig who teamed with Baumbach in the past on Frances Ha, there's no denying that the duo can create vivid, complex female-centric characters.