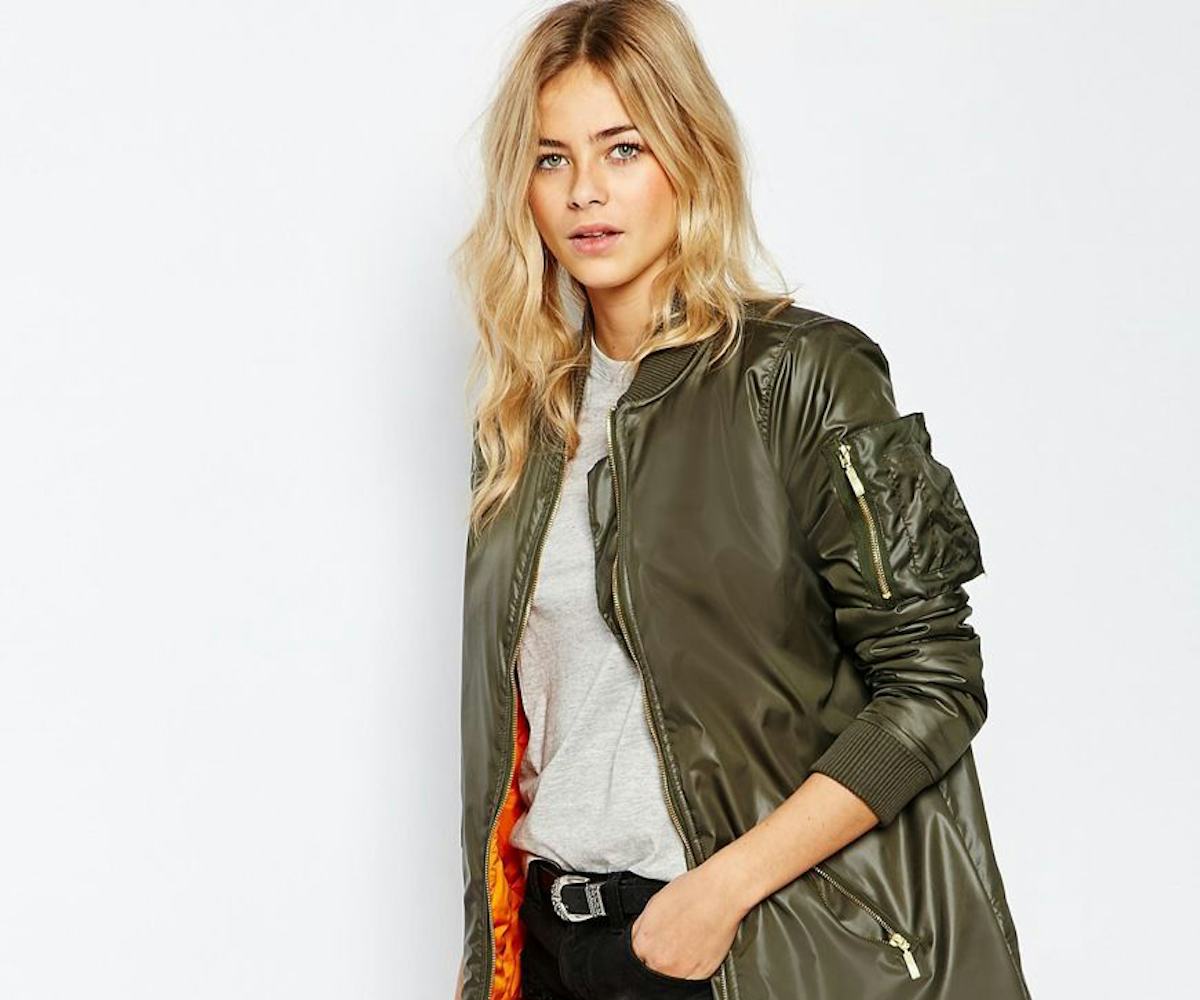 The 10 Best Flight Jackets To Get You Through The Cold
supermarket: flight jackets
When channeling our favorite Kardashian/Jenner from the clan, you might want to add a flight jacket to the list of clothing you need to pursue their "look." A classic flight jacket in green can go a long way when fighting off the winter, but it's also been used in lighter jackets such as bombers and made in a million colors. So don't be scared to steer off the road a bit and grab a flight jacket in a color more suited for your style, instead of Kylie's. A flight jacket is a great transitional piece you can have in your closet that will take you from cold to warm, and it's great addition to any outfit that automatically makes you look like a street style star. 
Vetements, Shell Bomber Jacket, $1,620, view at Net-A-Porter.
Unif, Ryder Jacket, $128, view at Unif.
New Look, Longline Bomber Coat, $60, view at ASOS.
Silence + Noise, Floral Utility Bomber Jacket, $169, view at Urban Outfitters.
Missguided, Utility Bomber, $59.50, view at Missguided.
Alpha Industries, MA-1 W Flight Jacket, $135, view at Alpha Industries.
Boohoo, Celia Longline Satin MA1 Bomber, $52, view at Boohoo.
Zara, Nylon Bomber Jacket, $49.90, view at Zara.
Schott, Flight Jacket, $320, view at Topshop.
Moncler, Celia Lace-Overlay Down Jacket, $1,355, view at Matchesfashion.