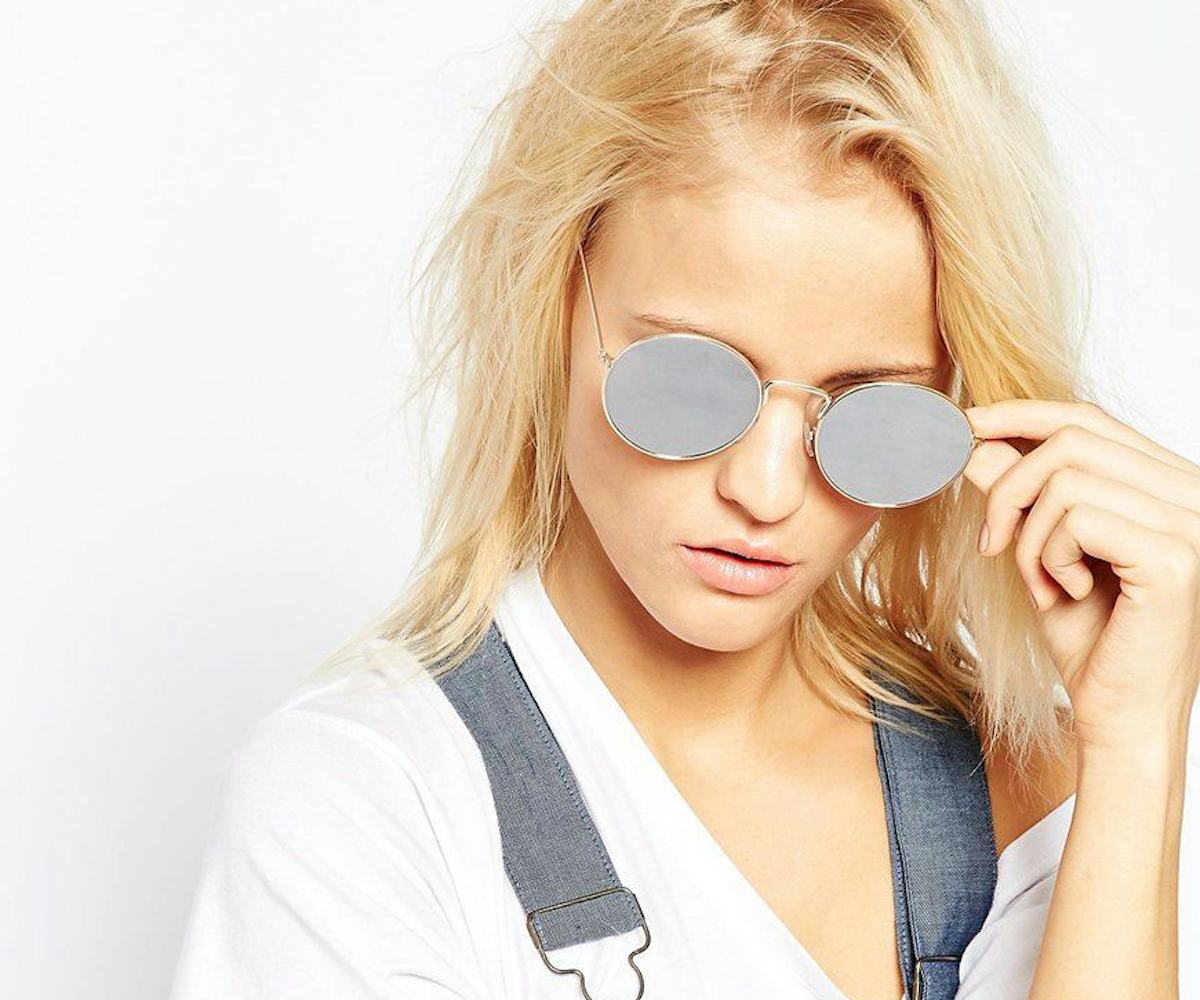 Round Sunglasses That Won't Make You Think John Lennon
supermarket: round sunglasses
When you think of round shapped sunglasses, you might think Coachella, John Lennon, or the '70s? Luckily, with amazing model-off-duty style icons like Kendall Jenner, those round sunglasses have made a new place for themselves in our world today. There's a million different kind of sunglasses that fall into the "round" category, the ones we are obsessing over right now are smaller, with metal frames—but have a fun factor of either a mirrored lens, a colored lens, or a have a great colored frame to go with those lenses. These will go great with anything you wear, and you guys—you still need sunglasses in the winter! That snow can be pretty bright when the sun hits it. Don't be scared of looking like that girl in a round shaped sunnie—go for it, grab something fun, and something that will go with your everyday wardrobe that will bring you through winter into those fun music festivals.
Ray-Ban, Round Metal Flash Lenses, $150, view at Ray-Ban.
Crap Eyewear, Tuff Patrol Sunglasses, $66, view at Crap Eyewear.
ASOS, Round Metal Sunglasses, $21, view at ASOS.
Forever 21, Raised Round Sunglasses, $7.90, view at Forever 21.
Gucci, 4273 Round Sunglasses, $375, view at Solstice Sunglasses.
Le Specs, Spartan, $79, view at Le Specs.
Prada, Round, $300, view at Sunglass Hut.
Guess, 7363 Round Sunglasses, $75, view at Solstice Sunglasses.
Polaroid, PLD 6010, $49, view at Otticanet.
Urban Outfitters, Round Metal Sunglasses, $16, view at Urban Outfitters.