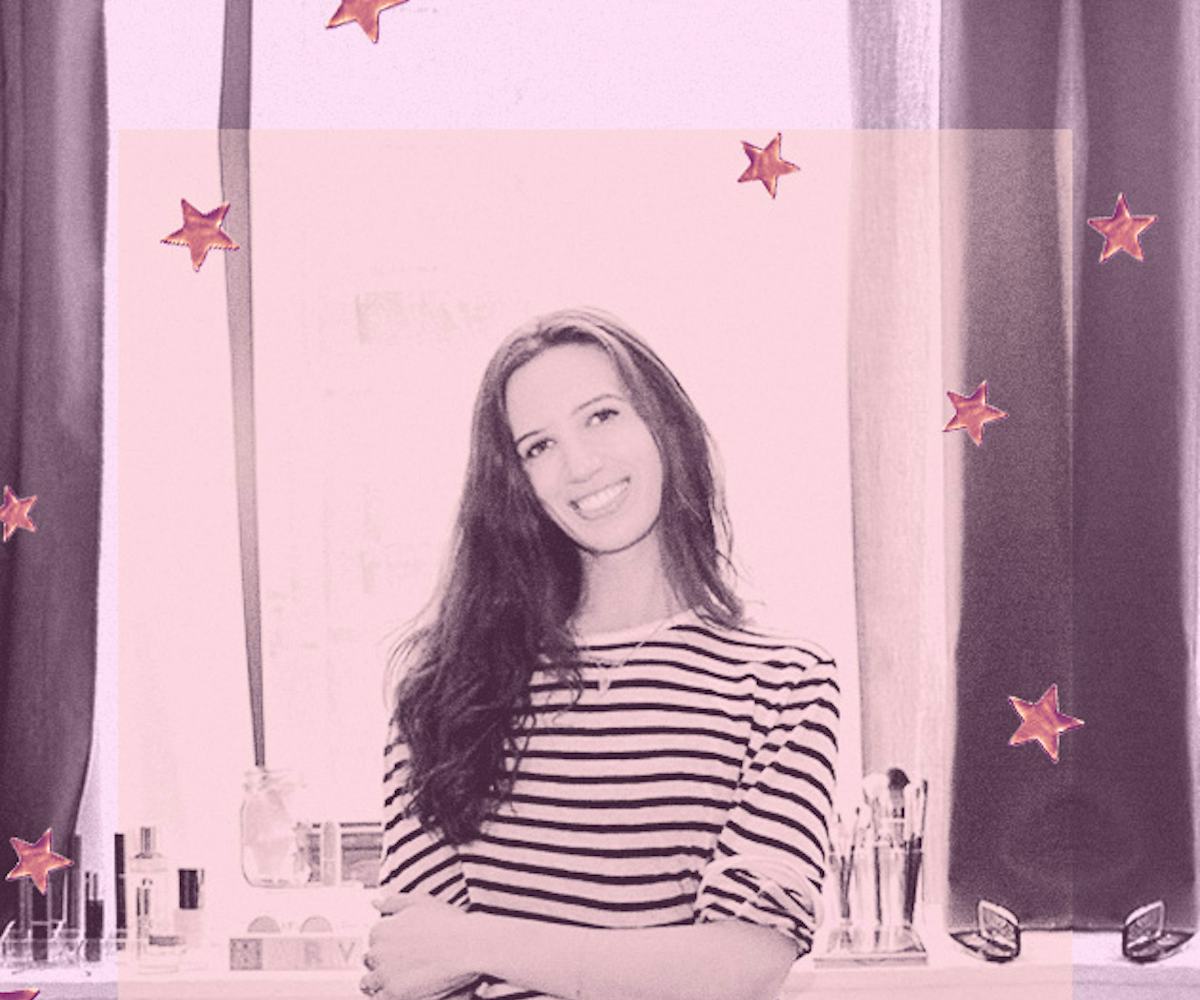 Photo courtesy of Honey Artists
Do Your Holiday Party Makeup Like A Pro
tips from celeb makeup artist Suzy Gerstein
Makeup artist Suzy Gerstein has touched the faces of celebrities like Karlie Kloss, Leighton Meester, Erin Wasson, Sky Ferreira, and Quvenzhané Wallis—to name a few. Recently, she stopped by our office to spill all of her favorite beauty trends for the holidays, including some amazing tricks of the trade for getting that holly, jolly glow. And no, it's not by contouring. Gerstein's first get-glowing tip for holiday parties is as simple as cream blushes and colored mascara. "Kjaer Weis makes these great cream blushes like layering with a neutral blush and for the holidays, putting a bright pop," she told us. "RMS Beloved is also a really pretty blush, it looks like you're out in the snow."
She continued, "You can also experiment with colored mascaras a little bit with the smoky eye. I love this with a navy mascara or a plum mascara.
and 
make some good colored ones. You can kind of layer and do the top black and the bottom burgundy, or you can do the tips navy just to brighten the whites of your eyes, but you can still have the black by the root."
Click through the gallery for more of her holiday tips.