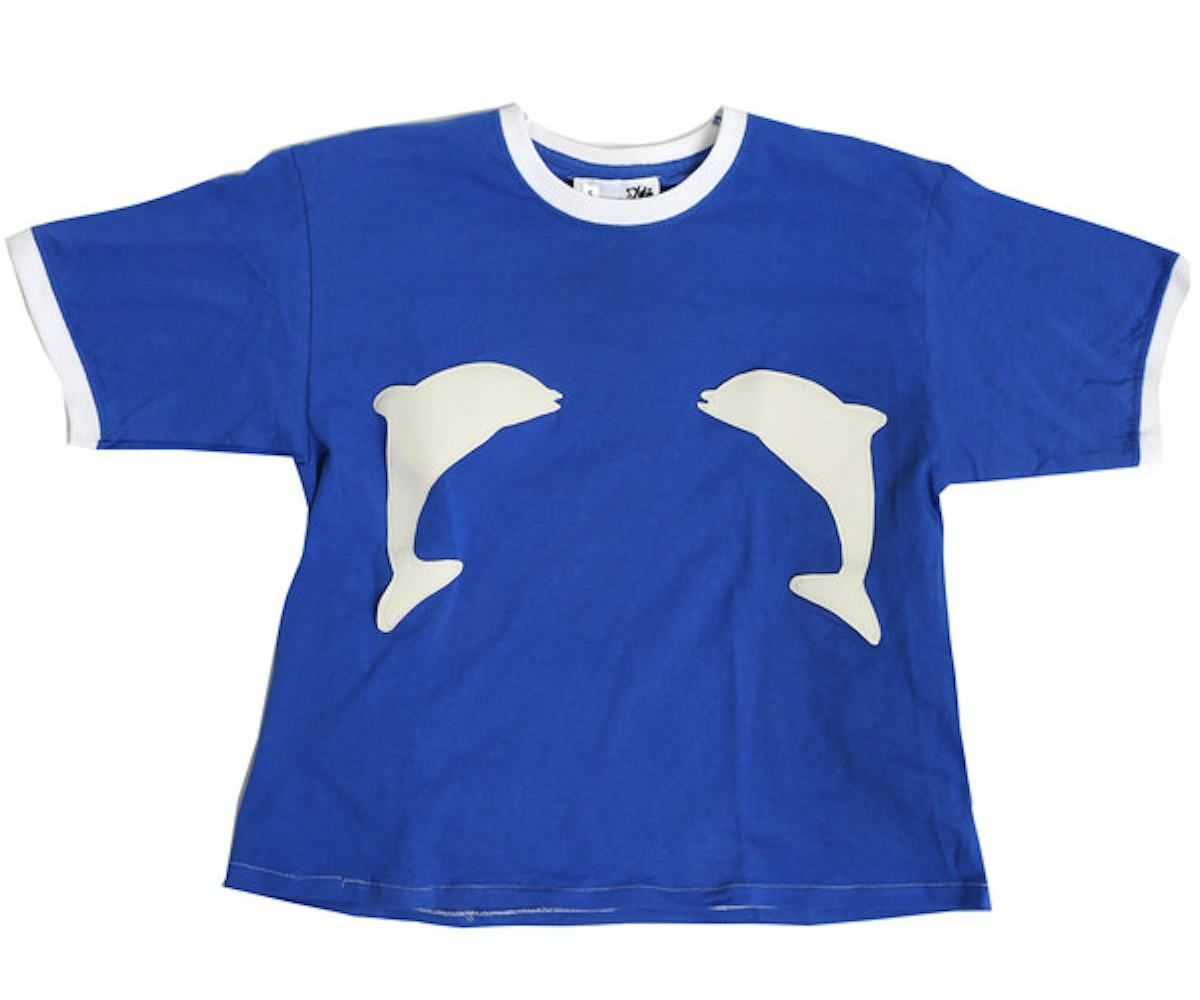 editor's pick: dolphin days
because two flippers are better than one.
From pineapples to a winking face to two leaping dolphins, U.K-based brand Syd and Mallory have a knack for creating tops that are in (hilarious) conversation with the body inside them. Dolphins happen to be my spirit animal, so I'm partial to this particular ringer-tee'd iteration, but by all means, choose the graphic that most speaks to you.