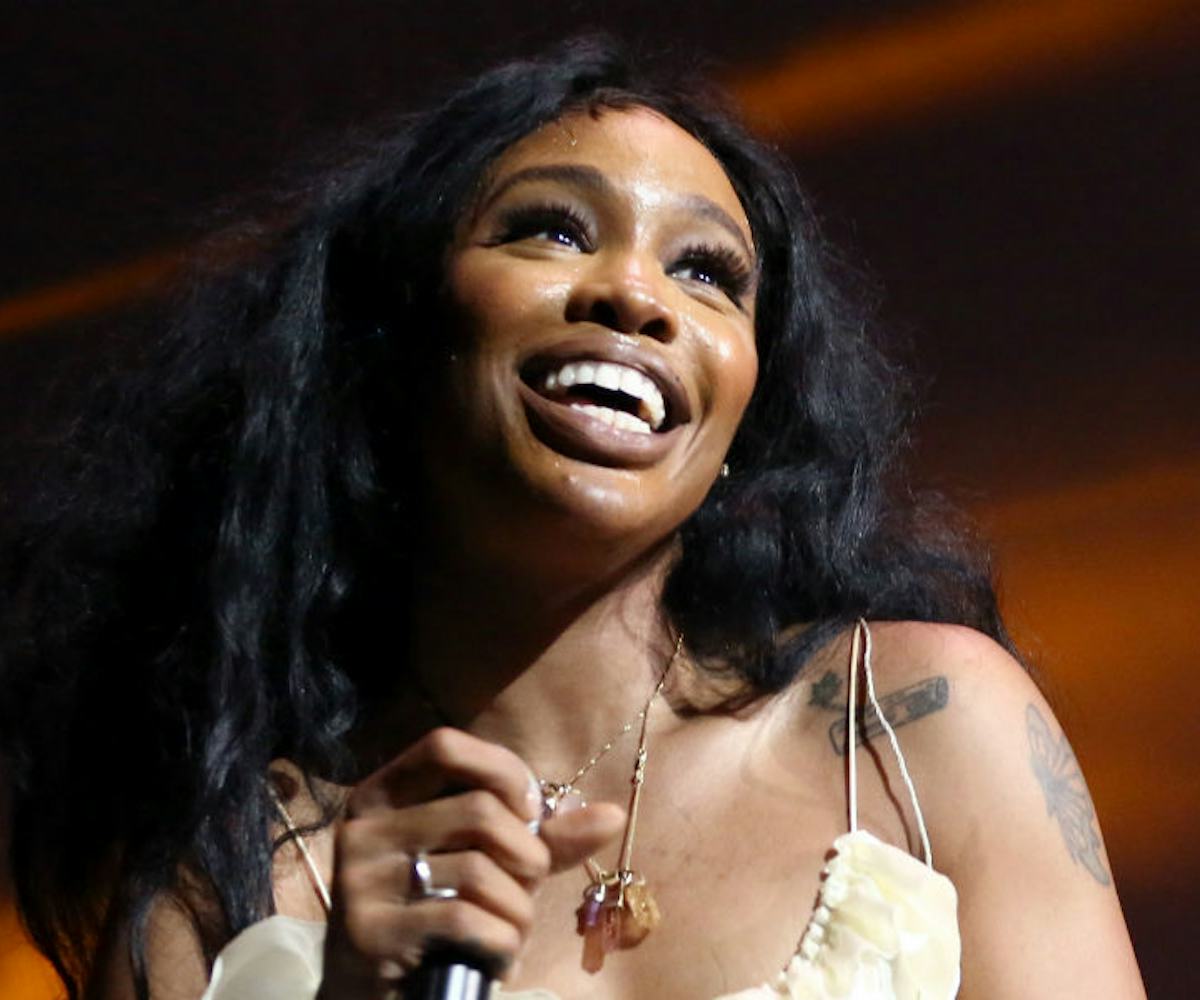 Photo by Ser Baffo/Getty Images for BET.
SZA's VMA After-Party Look Was Our Favorite Of The Night
There are after-party looks, and then there's SZA's after-party look. The singer showed up to the MTV Video Music Awards looking beautiful with loose curly hair and a pink Rodarte dress. While her outfit was understated, her nails were decidedly the opposite, painted a bold neon green. Little did we know, they were a hint of what was to come a couple of hours later.
SZA posted a picture of her lime green after-party look on Instagram late last night. Her amazing lace front wig (done by hairstylist Tae) matched her nails, and she wore a pair of black lace-up heels and a nude skintight dress. "Dees bitches ain't slime enuff," she captioned the image. It was a complete 180 from her award show outfit—and by far our favorite look of the evening.  
What we want to know is why she didn't show up to the actual pink carpet wearing this? She would've guaranteed herself a spot on every best-dressed list and even given Amber Rose's Latex devil getup a run for its money. Welp, we're just glad it's out in the world now.