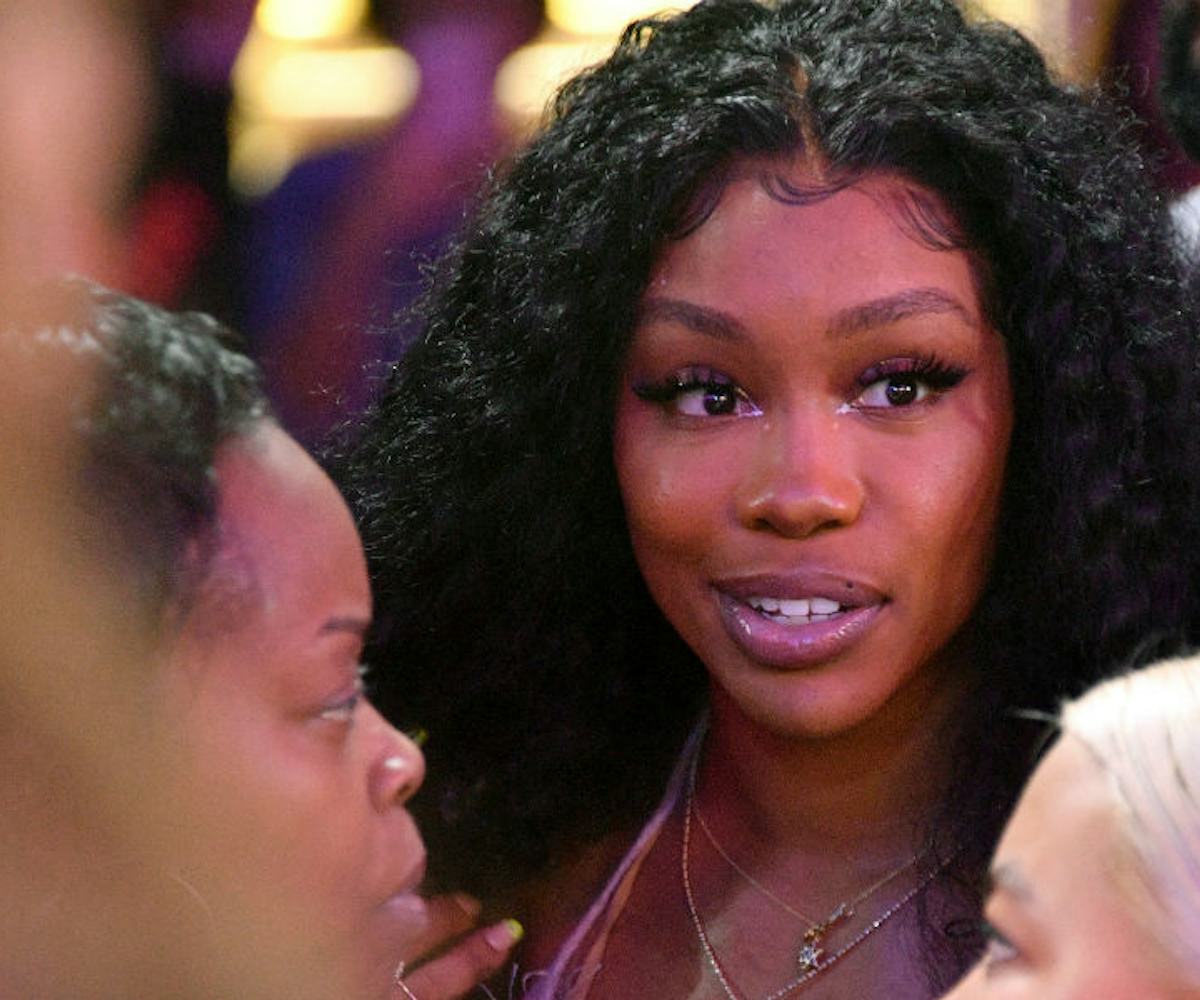 Photo by Dia Dipasupil/Getty Images for MTV.
SZA Shares A Story About The Time She Ate Edibles At Work
Spoiler: It didn't end well
We wish we could have SZA storytime every morning. This weekend, the singer decided to tell her followers, in a series of tweets, about the time she got fired for eating weed brownies at work.
The singer began by listing the different retail places she worked at before becoming a Grammy-nominated artist. Some of them included True Religion, Sephora, Lucky Brand Jeans, H&M, and, as she puts it, "anywhere else that would allow me to walk in late and moody." Her most memorable gig though was at Diesel. 
She starts off the story like this: "I walk into work and shorty has a full container of brownies she brought from home. Fresh, hot… seems normal." She says that the girl who brought them in didn't say anything about there being drugs in them, so like any normal person presented with baked goods, she proceeds to eat them: "Mind u I'm new here ..nobody's eating the whole thing but MY hungry ass eats TWO like mmmm ya free BREAKFASS!!" Thirty minutes pass, and she starts to sweat while her coworkers across the sales floor start laughing at her. "I'm like wow I gotta boo boo I'm nauseous…"
Fast-forward to the weed really kicking in: "I'm the only one coming out of their actual skin looking like I ATE meth. I get called to the office. I don't know why this is happening I tell her I need a doctor. She fires me. I spend the rest of the day in a Mexican restaurant searching for answers." She concludes her story with the hashtag #setup. 
We wonder what her scheming Diesel coworkers think of their actions now.