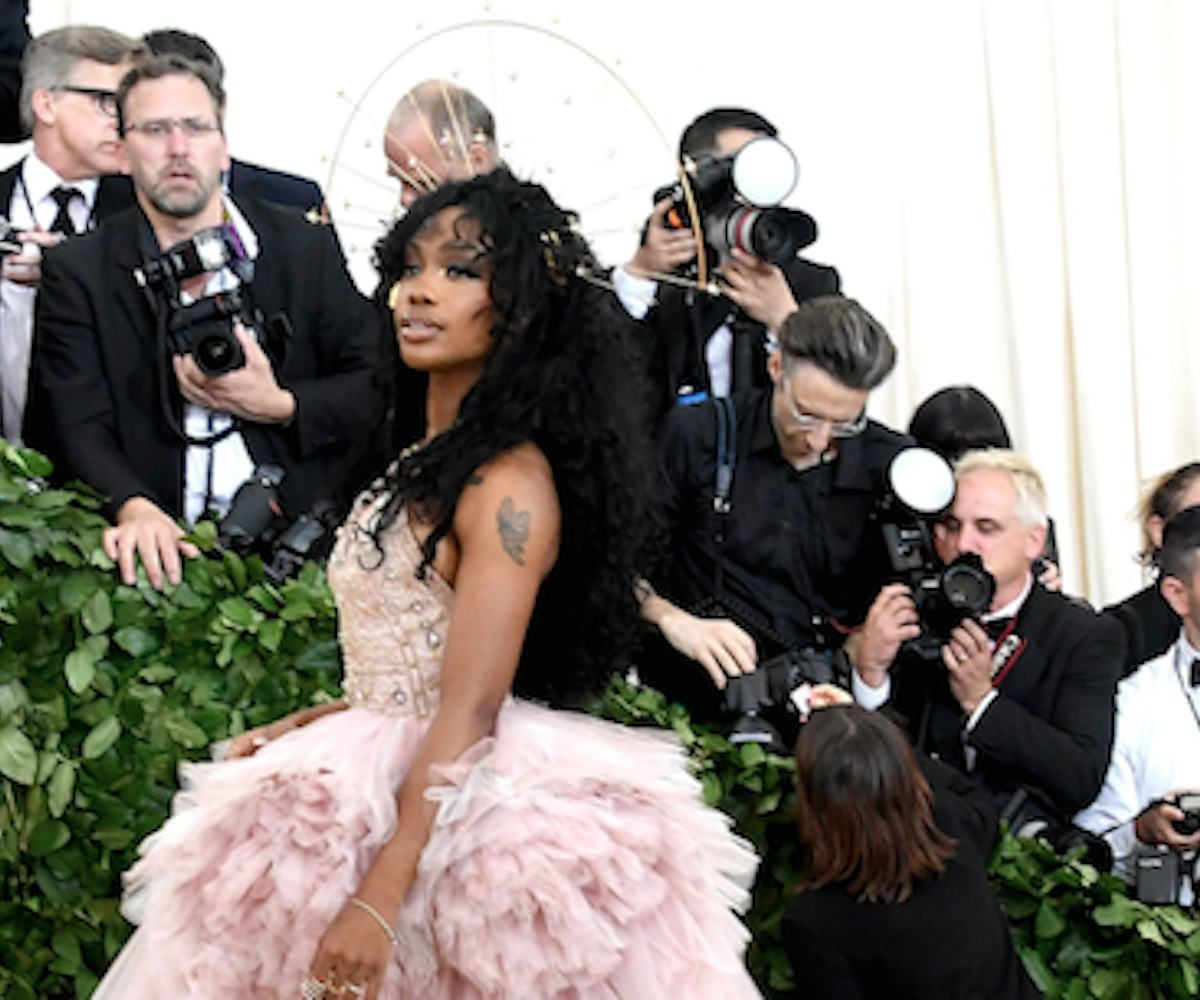 photo by Noam Galai / getty images
SZA Says Her Vocal Chords Are Permanently Damaged
In a series of deleted tweets
Update: 6/1/2018: SZA's label, Top Dawg Entertainment (TDE), assures that it's getting her the best care and that she will be "fine." You can read the statement, here.
Last week, it was announced that SZA would be taking a break from Top Dawg Entertainment's Championship Tour due to swollen vocal chords. At the time of the announcement, the "Love Galore" singer took to Instagram to share that the vocal damage "didn't happen overnight" and that she'd been taking steroids to accelerate the healing process and seeing doctors.
"Usually steroids and pushing through help," she said. "They don't this time. I'm not sick, my voice just won't fucking work. If I don't pause now I'll be forced to pause permanently."
She also apologized for not being able to perform and asked that people pray for her recovery. "I'm genuinely sorry for every face, voice, and energy field I won't be touching! I'm literally taking as many steroids as I can to speed this up!! It's a waiting game and super weird to be blamed for stuff outta my control but I get it ! again... I'm sorry... I'll be right back. Pray for me or don't. Preciate u either way." 
But in a series of now-deleted tweets, the singer said that the damage may not be fixable. 
Photo via Vulture
"My voice is permanently injured. Great !!!!!!!!!!!!! YAYYYYYUUYH!!!!!!!!," she wrote, before alluding to an exam that suggested that. "Tonight was the test. That settles that." She also expressed her sadness about the news and requested to be left alone. "I jus wanna be left alone my priorities are fucked up. They been fucked up. I need space goodbye." 
SZA has yet to address the tweets.