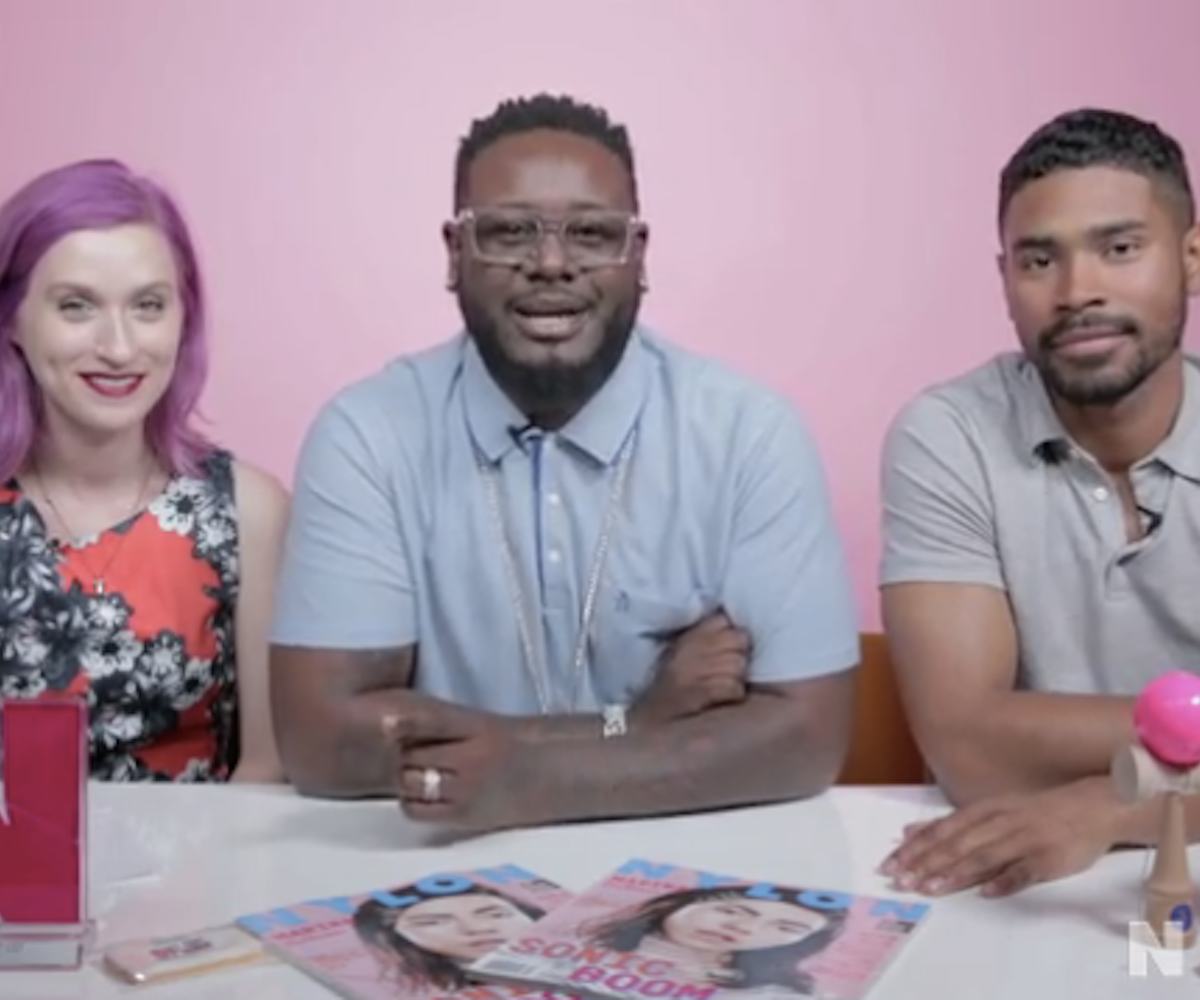 The trouble with news is that it's become so damn newsy. And by "newsy," we mean boring. And by boring, we mean not enough hats! So, we decided to make a weekly show in which we replace "facts" with sass, speculation, and bias, all while still managing to get you the information you need to start your week off knowing the important stuff. 
Have you ever wondered what T-Pain sings in the shower? If he actually cared that he once served you cold French fries? If he would jump at the chance to get a drink (perhaps Buy U a Drank?) with Bigfoot and Nikola Tesla? No? Yes? Well, NYLON News found out all of that—and more—for you. You're welcome.
Gabrielle's dress: Sam & Lavi.