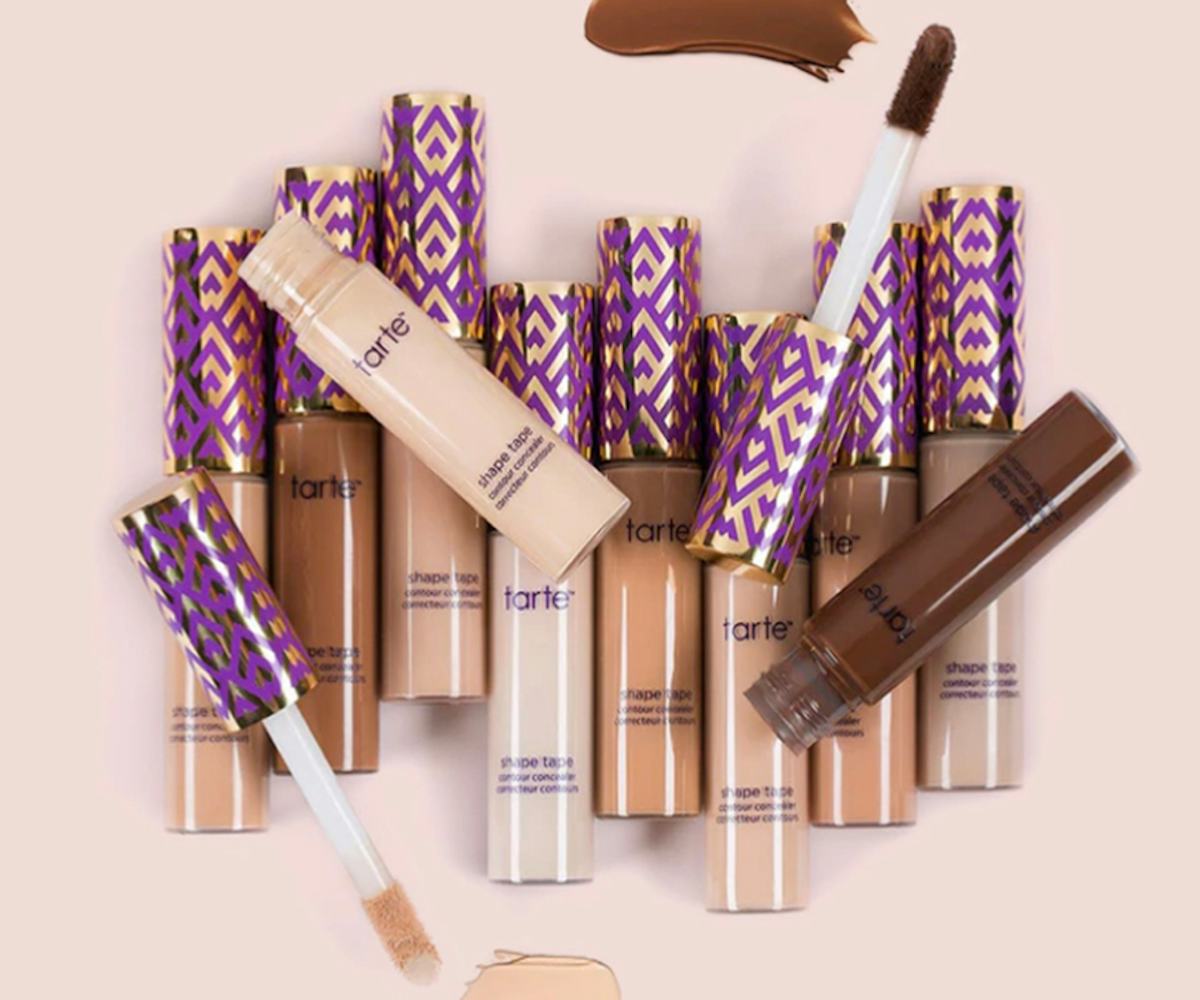 Photo courtesy of tarte cosmetics
Tarte's Shape Tape Is Going On Sale
It's a good day to be a tarte cosmetics fan. Sheesh, it's a good week to be a tarte cosmetics fan, because it's the brand's birthday, and it's celebrating by hosting seven amazing deals for seven amazing days. Today's deal? A cute 25 percent off its wildly popular shape tape contour concealer. You know, the tarte product that never goes on sale? Yeah, that one.
Photo courtesy of tarte cosmetics
Tarte tells us that they sell one shape tape every 26 seconds. The vegan and hypoallergenic concealer comes in 14 shades that provide full, long-lasting coverage with a matte finish that won't flake or crease. You can leave your setting powder in your bag because shape tape lasts that long. We've found that it works for basically everything in our routine. Dabbing a little over our lips ensures those long-wear lipsticks live up to their name; pairing a shape tape that's one or two shades lighter than our skin tone makes our favorite highlighters shimmer longer and brighter. And those pesky creases eyeshadows can create? Not a thing when we dab some shape tape over our lids beforehand.
Long story short: shape tape is a miracle product and essential. And at 25 percent off, you've no reason to not stock up. Happy birthday to you—even if it's not really your birthday. 
Photo courtesy of tarte cosmetics