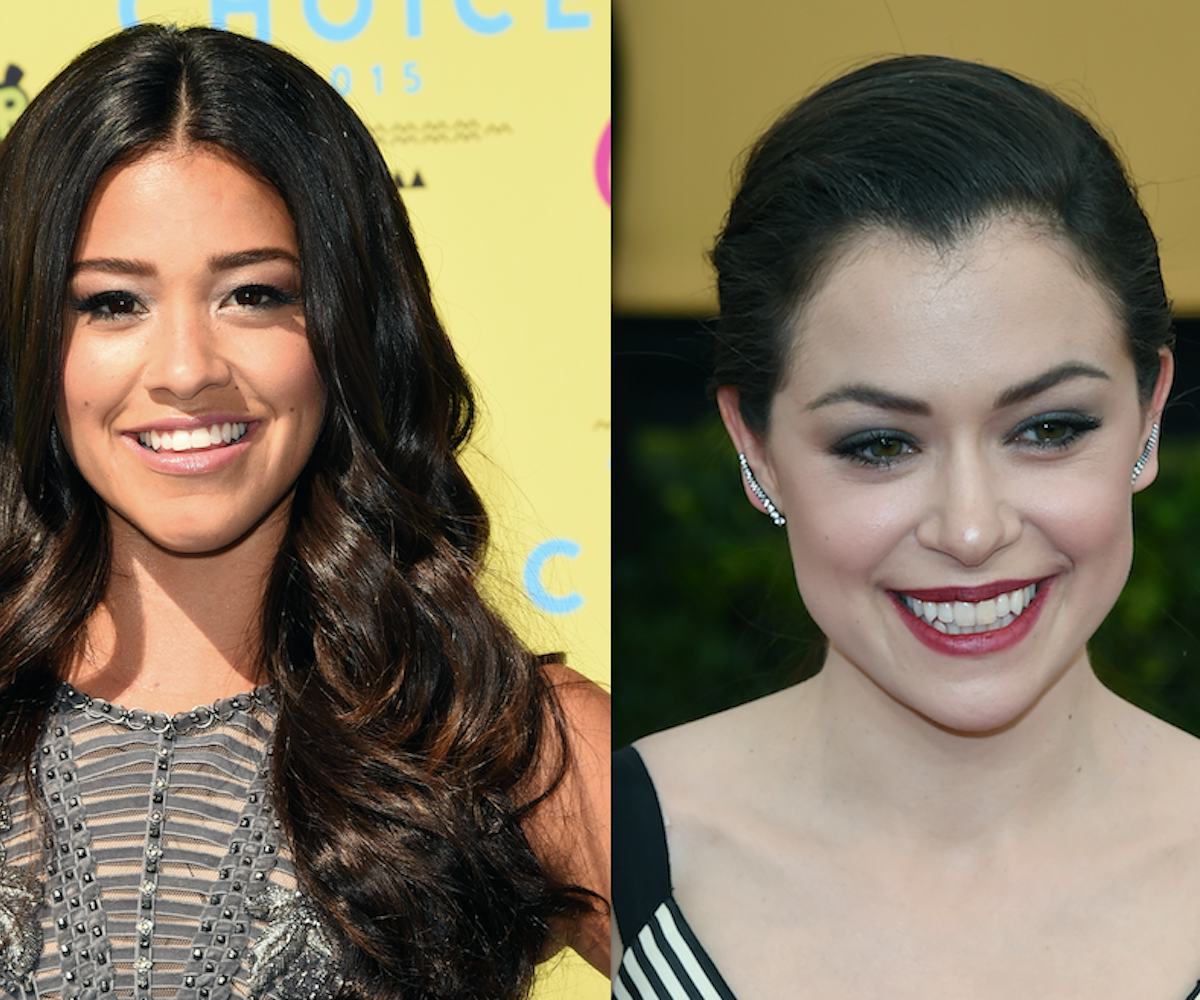 photo by jason merritt, photo by ethan miller/getty images
tatiana maslany and gina rodriguez in talks to join new $1'star wars' movie
tv actresses on the silver screen
The upcoming Star Wars movie may not be in theaters yet, but talks of Star Wars Episode VIII are still rampant in the press. And the attention is namely on the actresses on the shortlist for the upcoming installment of the film.
Beloved TV actresses Tatiana Maslany of Orphan Black and Gina Rodriguez of Jane the Virgin are reportedly being considered for a role in the upcoming Star Wars movie. Maslany was previously passed over for a spot in Star Wars Rogue One that ultimately went to Felicity Jones. In this case, Maslany and Rodriguez are being considered for a spot in Star Wars Episode VIII. It's been reported that both actresses have been called to do a "chemistry read" with John Boyega.
Having been connected to the franchise so many times, Maslany seems like the fateful pick for the role, but Rodriguez is also an exciting consideration. Either way, we're pretty thrilled to hear that some of our favorite TV actresses may be hitting the silver screen soon.