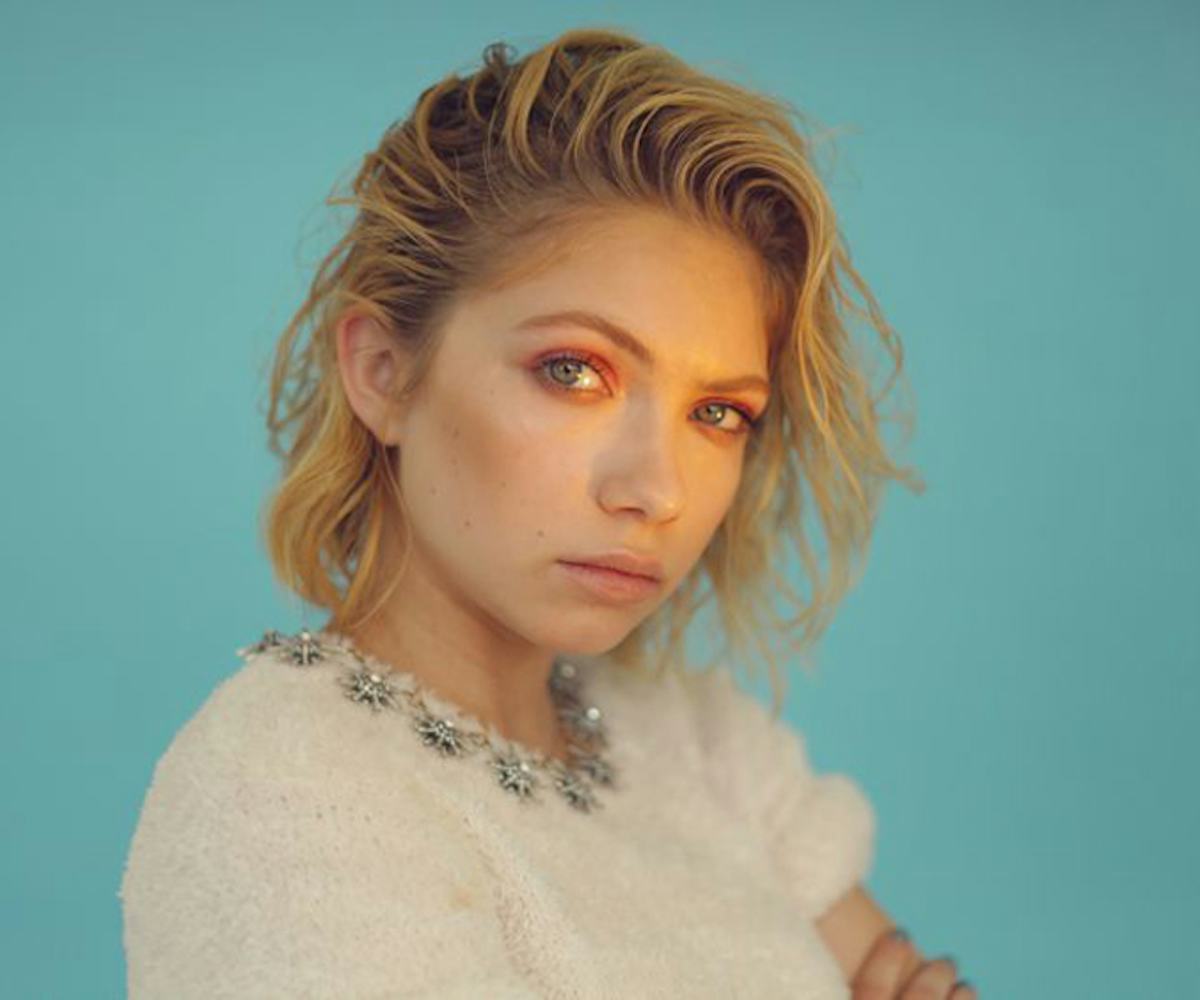 Photo by Petra Collins
9 of the best posts tavi gevinson has ever written
because she just gets it.
Who doesn't love NYLON's It-Girl Supreme, Tavi Gevinson? She's a superstar to young and adult audiences alike for her unique style, intersectional feminist wisdom, and ability to find words for the feelings others rarely can. Despite her young rise to fame, Gevinson didn't shoot to the top overnight. She's a testament to the success that's borne from hard work, dedication, and an unbreakable commitment to constantly and shamelessly being oneself.
She's the best kind of person to look up to because she never aims for perfection. In fact, she embraces imperfection and it shows in her writing. She's not afraid to let readers into her world, a world like so many of ours; full of love, fear, confusion, frustration, exhilaration, self-discovery, and complicated emotions that can't be summed up with one word. The topics of her writing vary, but what remains the same is the tone of her writing. It almost always feels like the kind of brilliant nighttime conversation that easily lasts into the morning hours before you pass out from exhaustion.
Flip through our gallery to see Tavi at her Tavi-est. Chocolate, a sentimental playlist, and tissues are all recommended.
Editor Letter 44 (Give and Take)
Tavi kicks off Rookie's August theme, Give and Take, with a powerful, introspective look at relationships. Why do we say "more than friends," as if romantic relationships are better than friendship? Why do we date people who take more than they give, people who ultimately exhaust us? These questions just graze the surface. Beware: this post may cause you to break the waterline.
Enormous Eye is a blog run by Amy Rose Spiegel, story editor at Rookie. Its focus is simple yet oh-so deep and revealing. "ENORMOUS EYE watches readers watch their days. Each week, a selection of people record everything they see and are and do over the course of a Saturday." Tavi's entry to the blog is expectedly revealing and powerful.
"Something to Read While You're Debating Whether or Not to Call Your Ex"
Raise your hand if you've ever personally felt like you needed an article like this in your life. This is a must-read article if you're struggling with your past, and a must-share if your BFF is torn about their former boo.
The title is pretty self-explanatory, but the content (and images) are extraordinary. Sit back and let Master Gevinson teach you her ways.
Before Tavi was at Rookie, she was at her personal blog, Style Rookie. While this post is just one of countless gems on the site, this one stands as major inspiration for anyone interested in running a successful personal blog. Her voice and the photos in the post come together to create a cohesive, cool vibe that tells the story of a young, sleepless, crazy spring (so far).
Tavi Gevinson + Taylor Swift = EVERYTHING. Read the full version for free on Tumblr, here.
Editor Letter 42 (Both Sides Now)
Tavi's editor letters are a magical monthly gift that keeps on giving. In her April 2015 letter, for the "Both Sides Now" theme, Tavi shares her view on life in the areas of self-care and self-love. The list includes "BE YOUR OWN BILL MURRAY." I'll just leave it at that.
Tavi guest-edited an issue of Poetry. She wrote the introduction for the issue by sharing an essay she wrote when she was 14 on the uses of teenage angst. Try not to feel like a bad writer in comparison.
In this real post, Tavi discusses the meaning of Lindsay Weir, of cult-classic Freaks and Geeks fame. She talks about the many lessons that Lindsay taught her. For example, it's okay to explore your identity and that you don't need to know exactly who you are right now. And most importantly, you don't need to be ashamed of the person you were before, regardless of how many hair and style mistakes said person might have made.