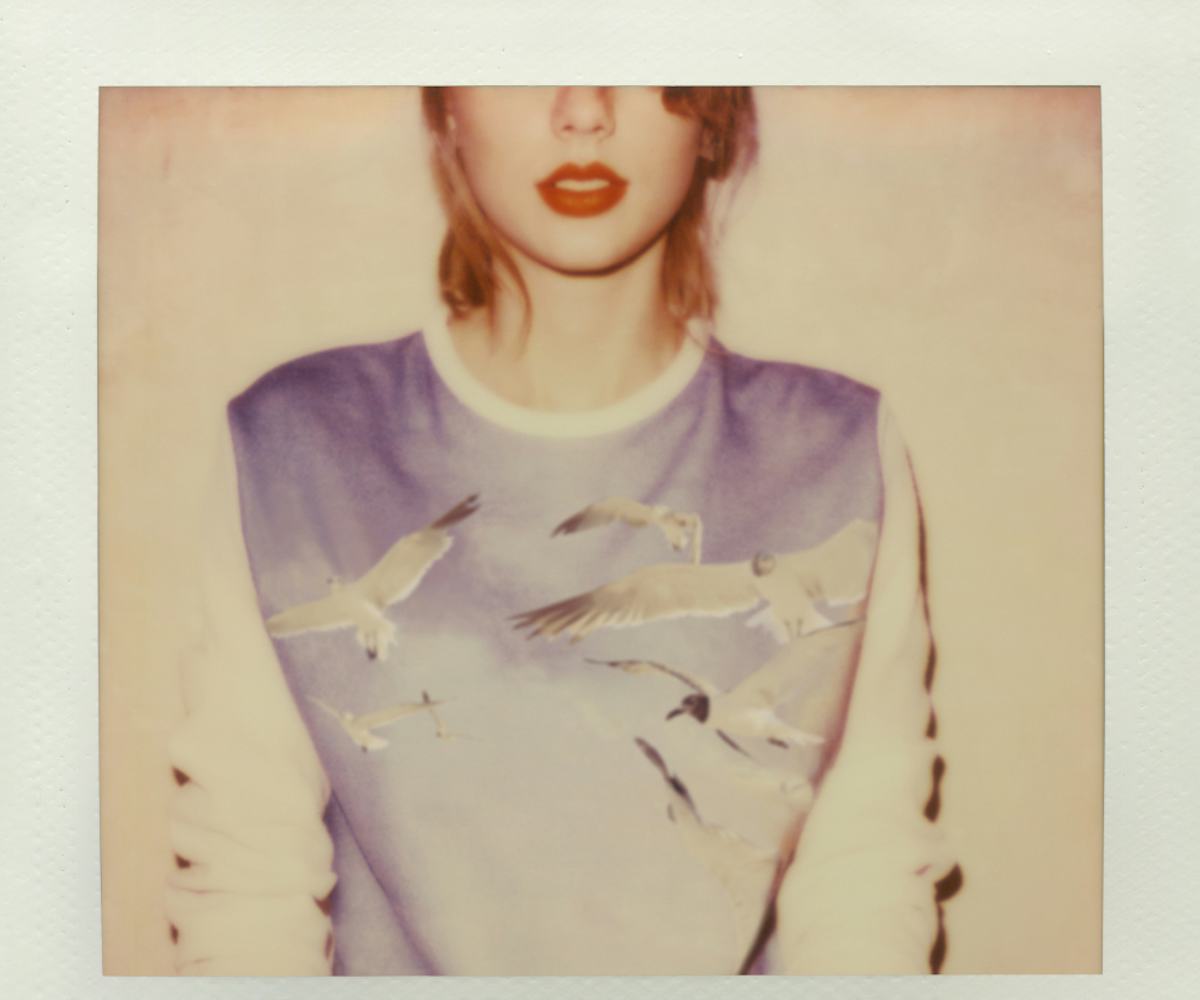 taylor swift's '1989' is totally unexpected
and pretty freaking brilliant.
Taylor Swift is pretty saccharine. She's blonde and pleasant and perfectly preened for the media. She has delightful country roots, sells herself as an open book to her fans, has an adorable Instagram filled with adorable cats. She is, by all accounts, tolerable. But then, then she released 1989. And now everyone should be confused.
It's not that 1989 is a good album, one with the sweeping and grand intentions. There is no philosophy espoused here, no blurring of genres, no true experimentalism. But it is perhaps the best pop offering of 2014. Heck, even 2013. (That depends, of course, if you call Yeezus pop.) In fact, nearly every song on the album could be a single. On a second or third listen, the only thing that gets tiring is the sheer catchiness of the entire production. Her hooks are flawless. Here songwriting is intelligent. Every time she channels a breathy, sensual voice, she then doubles down on showing off how capable she is at hitting high notes. Furthermore, critics are going nuts; John Caramanica's NYT write-up is pretty thrilled, as is Rolling Stone's Rob Sheffield (amongst many, many others). By all accounts, it's a hit. 
What makes 1989 a real success, a true pop standard, is how totally cohesive it is. Each song fits together, and there is a total story told. Her title is not just the year she was born, but also her main inspiration. Ditching her guitar, she employs grandiose electronics, spacious sounding vocals, taking a page right out of, say, a John Hughes movie or the blonde iteration of the Pet Shop Boys. Readers are going to chuck rotten fruit in our direction, but this album is much more akin to Robyn's Body Talk than anything that comes out of camp Katy or Miley. (In fact, it is like Body Talk for swooning teenagers instead of world-weary clubgoers.)
"How You Get The Girl" is perhaps the most familiar-feeling Taylor song, and surprisingly not the lead single. It matches new Taylor with the old, pairing her guitar with smashing beats and a sing-along ready chorus. We have all heard "Shake It Off," which is honestly one of the weaker songs on the album, a tune without the dramatic, heart-holding that permeates all of 1989. Another shout-out to the old is in the bedtime ballad "This Love," which still has driving electronics giving it a bit of non-Taylor edge.  
But it is when Taylor becomes unrecognizable, assuming a pop mantle she was apparently working torwards, where the album reaches its truest potential. Songs like "Wonderland" are defiantly loud and gun straight for the Haus of Rihanna (the "eh, eh, eh" is certainly reminiscent of "umbrella-ah-ah-ah") but there is no send-up to hip-hop here. This is Taylor Swift doing her interpretation of pop straight out of the '80s — moodiness, drama, feelings, and all. (In fact, "Clean," she calls on Imogen Heap to almost do a Wilson Phillips thing.) It is clear: This is not a former country star trying her hand at pop. This is a former country outsider showing what happens when epic dance music becomes earnest. 
"You can't see it in my face, but I'm about to play my ace," she says, in "Wonderland." There is no naive country girl, here.