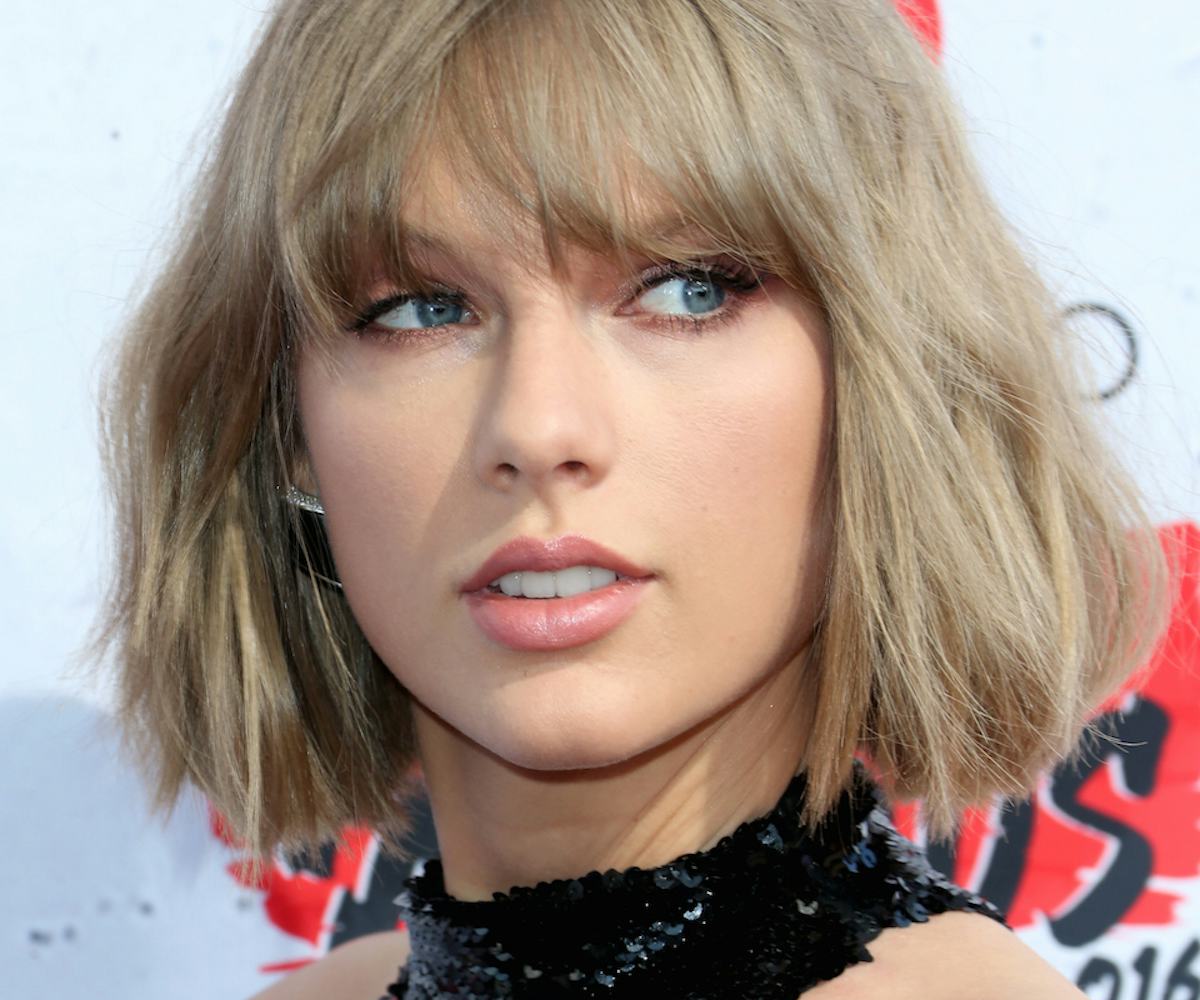 Photo Frederick M. Brown/Getty
See Visual, Adorable Proof That Taylor Swift Is Calvin Harris' Biggest Fan
Watch her geek out over him at Coachella
Singer and arguably the world's biggest pop star, Taylor Swift, and producer and arguably the world's biggest DJ, Calvin Harris, are dating. You know that, we know that, the universe knows that. But only now do we see that Swift isn't just in love with Harris, she's also his biggest fan.
Proof comes from an Instagram taken at Coachella during Harris' headlining set this weekend. This was, if you remember, the same set that saw Rihanna jump aboard and belt out their shared hit "We Found Love," creating one of the most memorable moments of the festival's first weekend. Swift was in the crowd and, well, just look below to see her awestruck reaction to Harris' performance.
Dang. That is the face of someone who is more than head over heels for their boo. That is the face of someone geeking out over their favorite act. It's adorable.
Even though she never once took the stage, it's been a big first trip to Coachella for Swift who wowed us all with her bleached hair ("Bleachella" in her words), hung with Lorde, helped make chokers the official unofficial accessory of the weekend, and made a 1,200 mile trip to attend a wedding in the afternoon before rushing back to Indio to see the rest of the sets. Thanks to the last few days, we're getting a look at how Swift lives her best life after her marathon 1989 tour and it is, honestly, the best.