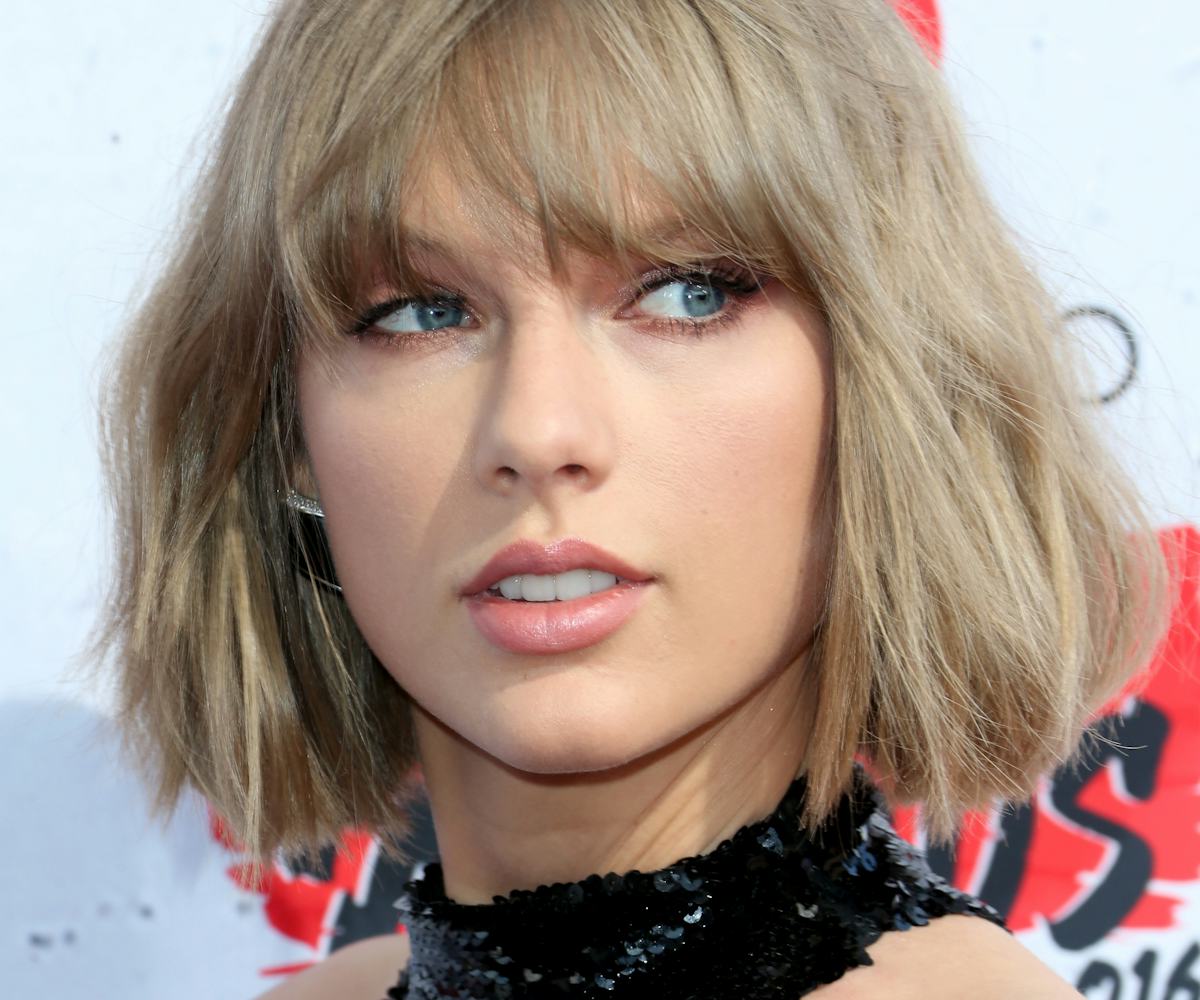 Photo by Frederick M. Brown/Getty Images
Taylor Swift Says This Accessory Is The New Flower Crown
Move over flower crown. There is a new trend emerging on the Coachella scene and Taylor Swift is spearheading it.
Over the weekend, the bleach blonde star frolicked in the valley, but the OG squad was nowhere in sight. Clearly, the future is now and Taylor is going full speed ahead, guns blazing. As she sheds away pieces of her former self, this means no more florals. Thus, flower crowns are dead in Taylor's eyes. In fact, Taylor went so far as to mock the ephemeral headdress in an Instagram post. "I feel like maybe chokers are the new flower crowns?" she wrote in a caption for a photo showing her brother, Austin, and their friends. Lorde and Jack Antonoff clearly didn't get the memo, but there's always the next festival for them to deck the fields with their matching chokers.
No offense Taylor, but Coachella is sort of Vanessa Hudgens' thing. If anyone is going to set the trends in this domain, it's her. But chokers are pretty cool, so we don't blame Switch for declaring them the new It accessory of the festival season.
On another note, Taylor's most recent commercial for Apple Music portrays her as a big Jimmy Eat World fan, so all signs are pointing toward emo. The era of Emo Swift is upon us and we are so here for it.