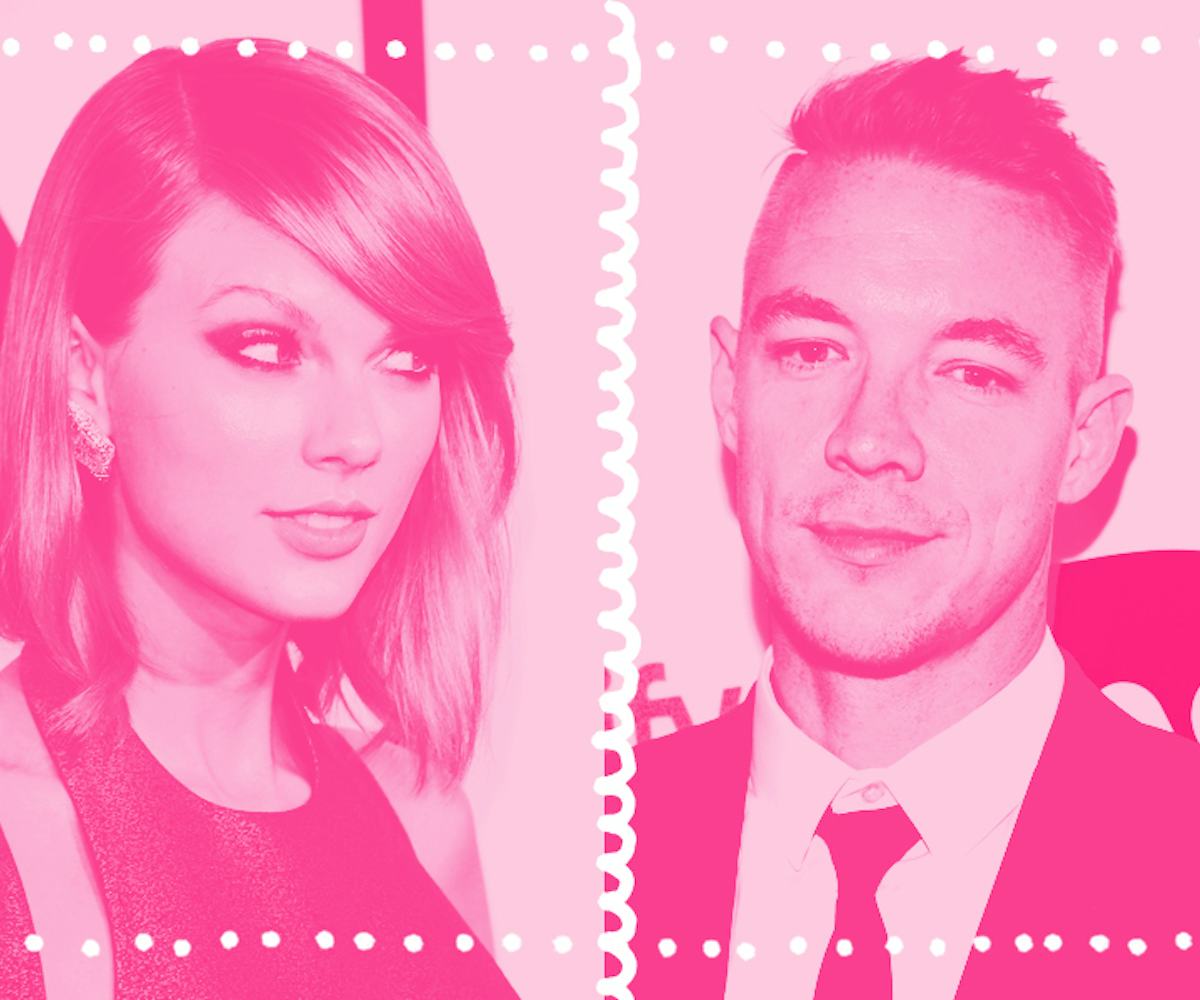 photos via getty images
taylor swift and diplo hung out as friends last night
and there's a picture to prove it.
The kind of made up war between Diplo and Taylor Swift seems to be over. Those are the vibes we're catching from this selfie the producer and DJ posted on his Instagram last night during Warner Music's Grammys after party at the Chateau Marmont. Diplo, you may remember, brought on the wrath of Swift's rabid fans and famous friends with his now infamous "Get Taylor Swift a Booty" tweet, but according to this photo, that's all in the past. 
Yes, that is Taylor Swift and Diplo seemingly enjoying each other's company, or at least pretending to do so for someone's sake. But let us not forget that it was Diplo who started this thing in the first place. Taylor Swift never publicly addressed Diplo comments or responded on social media. This is called taking the high road. Instead, she let Lorde do the trash talking. Some people are suggesting that Diplo's pic of Swift is actually unflattering, and that this a Machiavellian effort to insult her further. We disagree. Taylor Swift looks cute here, in the throes of that three-drink sweet spot where your buzz is starting to kick in and everything in the world feels right.