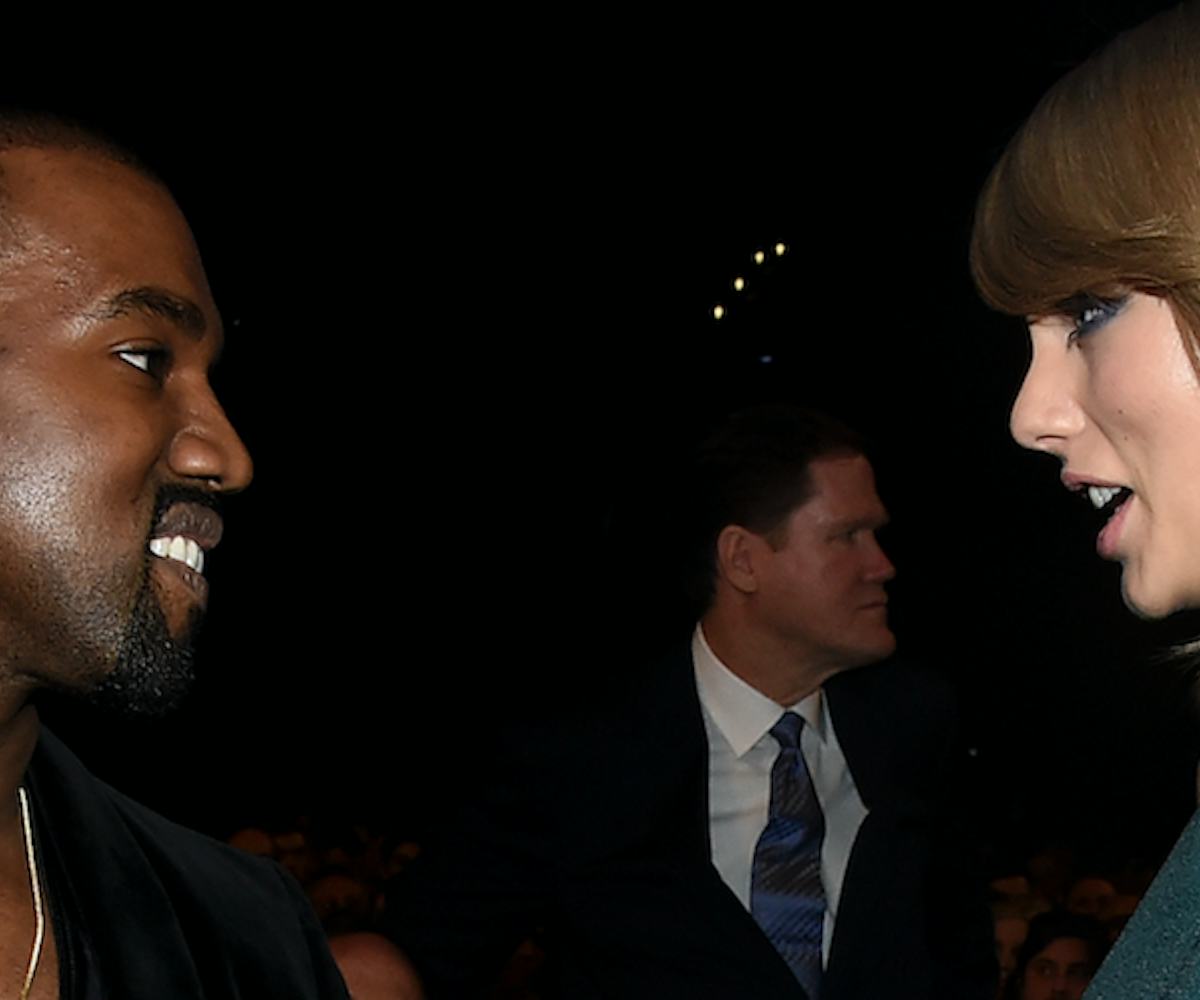 photo courtesy of Larry Busacca / getty images
Taylor Swift Fans Are Banned From Joining This New Yeezy Dating App
Do you love Kanye West as much as he loves himself? Are you single?If so, there's a new dating site on the market for you.
Yeezy Dating is made specifically with West stans in mind, and, from the looks of it, being a fan is the only criteria you need to join. Meaning, no Taylor Swift fans. 
The site, which hasn't officially launched, features an email sign-up option for those who want early access into the world of singles who love West. And along with icon image of West's cover art for 808s & Heartbreak, the site notes, with a not-so-subtle snake emoji, that Swift fans are "banned from using the site." Talk about having bad blood.
You can sign up for early access to the site here. That is if you're not Team Taylor.