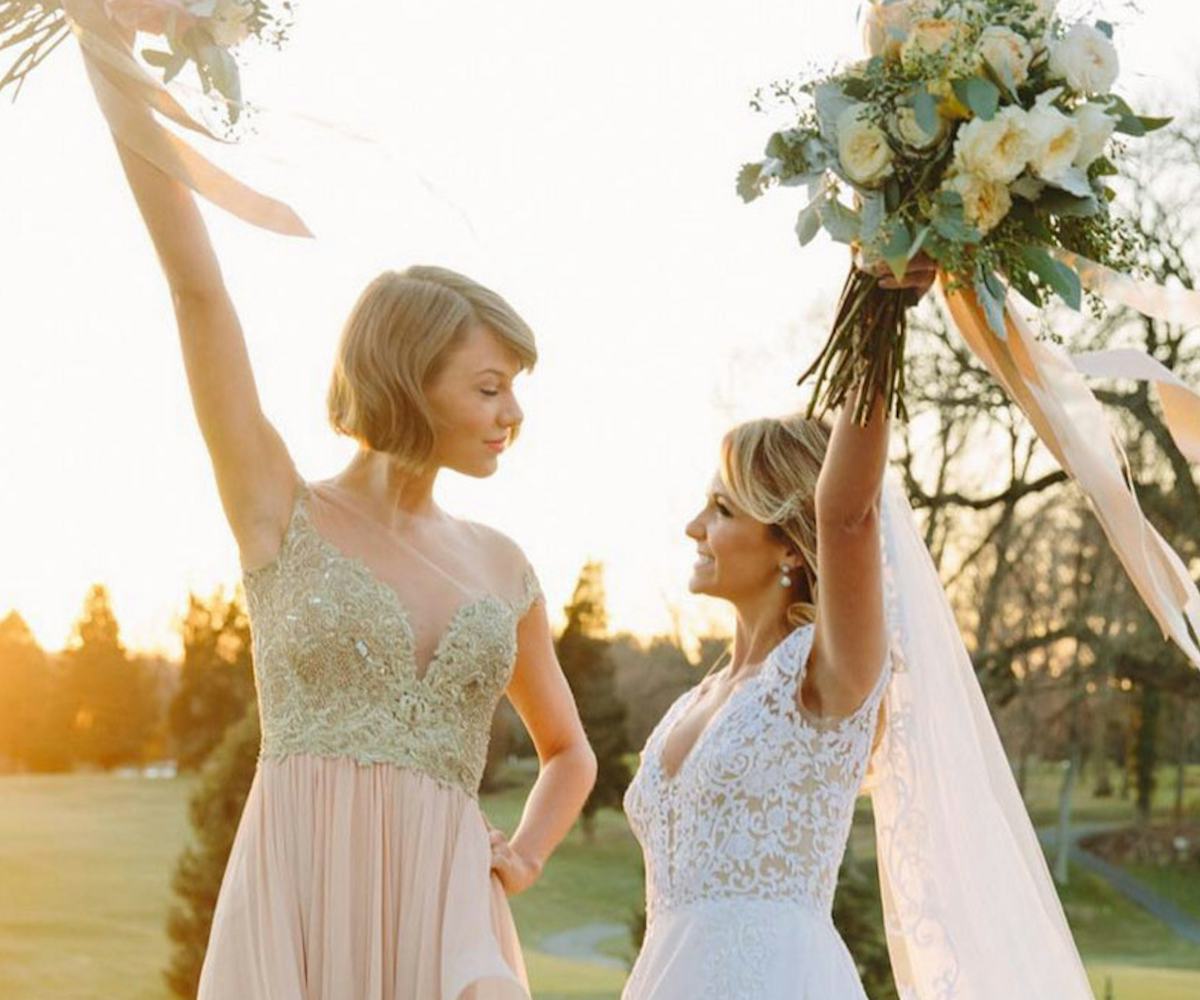 Photo via @taylorswift/Instagram.
Taylor Swift: The Maid Of Honor Of Our Dreams
but did she catch the bouquet?
It's no surprise—we already know Taylor Swift brings #FriendshipGoals to an entirely new level. Once again, we were reminded just how badly we want to be her friend IRL when photos and videos surfaced of Tay giving a speech at her friend's Britany LaManna's (formerly Maack) wedding.
The ceremony took place at a chapel in Reading, Pennsylvania and everything was perfect from the classic, lace-laden dresses, to the weather that made it look like, you know, it wasn't even February. The love between these two is palpable, and considering they've known each other since they were 10 days old, it's no wonder Swift was chosen to helm the all-important role for LaManna. In a "did someone break out the onions" toast, Swift recounts her friend's romance. "He would chase her, and pursue her through middle school and junior high and high school," she said. "And their paths would diverge, and then come back together, and it would be so magically unpredictable but at the same time, so incredibly fated, just like the best love stories are."
Yes, there might be glimpses of Swift here and there during the wedding video, but let's not forget the real stars of the show, the bride and groom, who truly look smitten and adorable throughout. Watch the video below to see the entire recap of the ceremony, and our best wishes to the happy couple.