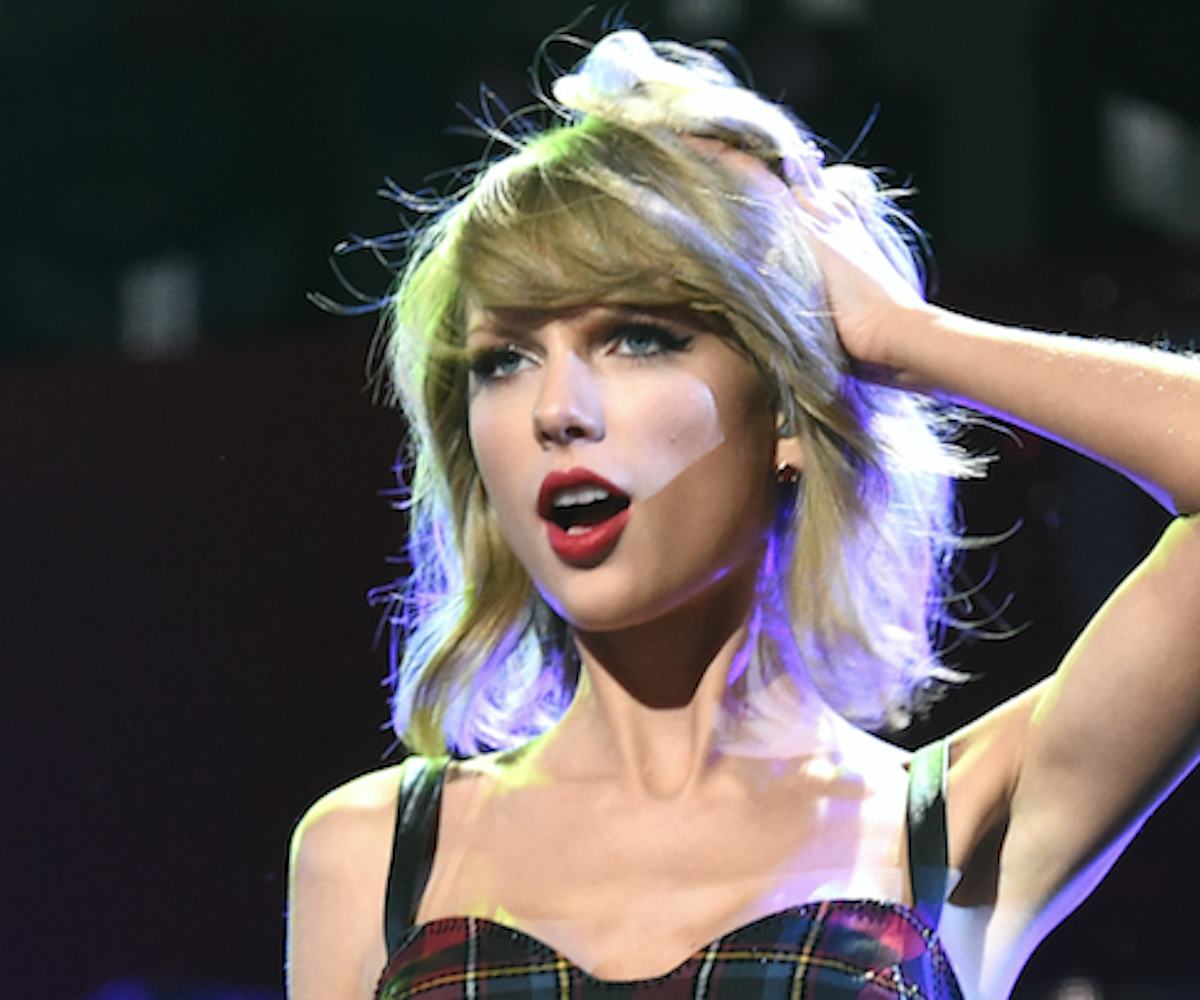 photo by Jamie McCarthy / getty images
People Are Calling Taylor Swift's Earth, Wind, & Fire Cover "White Nonsense"
"Not to be dramatic but…"
Covering other artists' music is risky business. For every Jeff Buckley cover of Leonard Cohen's "Hallelujah," there's a Limp Bizkit cover of George Michael's "Faith," or a Phish cover of Will Smith's "Gettin' Jiggy with It," or a... Taylor Swift cover of Earth, Wind & Fire's "September." Hmmm.
Last night, Swift posted a teaser clip on her social media pages with a caption that noted that she would be releasing a new version of Reputation track "Delicate," as well as a cover of the 1978 hit.
The new releases are part of Spotify's Singles series, in which artists contribute stripped-down versions of their own music, as well as cover a classic song. In the past, Demi Lovato has covered Aretha Franklin's "Ain't No Way," Fall Out Boy has covered Whitney Houston's "I Wanna Dance With Somebody (Who Loves Me)," and Jhené Aiko has covered Tupac's "Keep Ya Head Up." But whereas some of those covers were enthusiastically welcomed, Swift's has not been. In fact, lots of people could not wrap their heads around Swift's rendition of the funky track and, as such, took to Twitter to share their very strong opinions.
One person said that we shouldn't "let this s***** cover see the light."
Another added that, instead of listening to the cover, we should all opt to stream the original track. 
Another had these words to say to those who actually enjoyed it.
This person compared the single to "unseasoned boiled chicken breast."
While this other Twitter user remarked that it was truly some "white nonsense."
Stream the single and decide for yourself, but don't forget to listen to the original track, below.