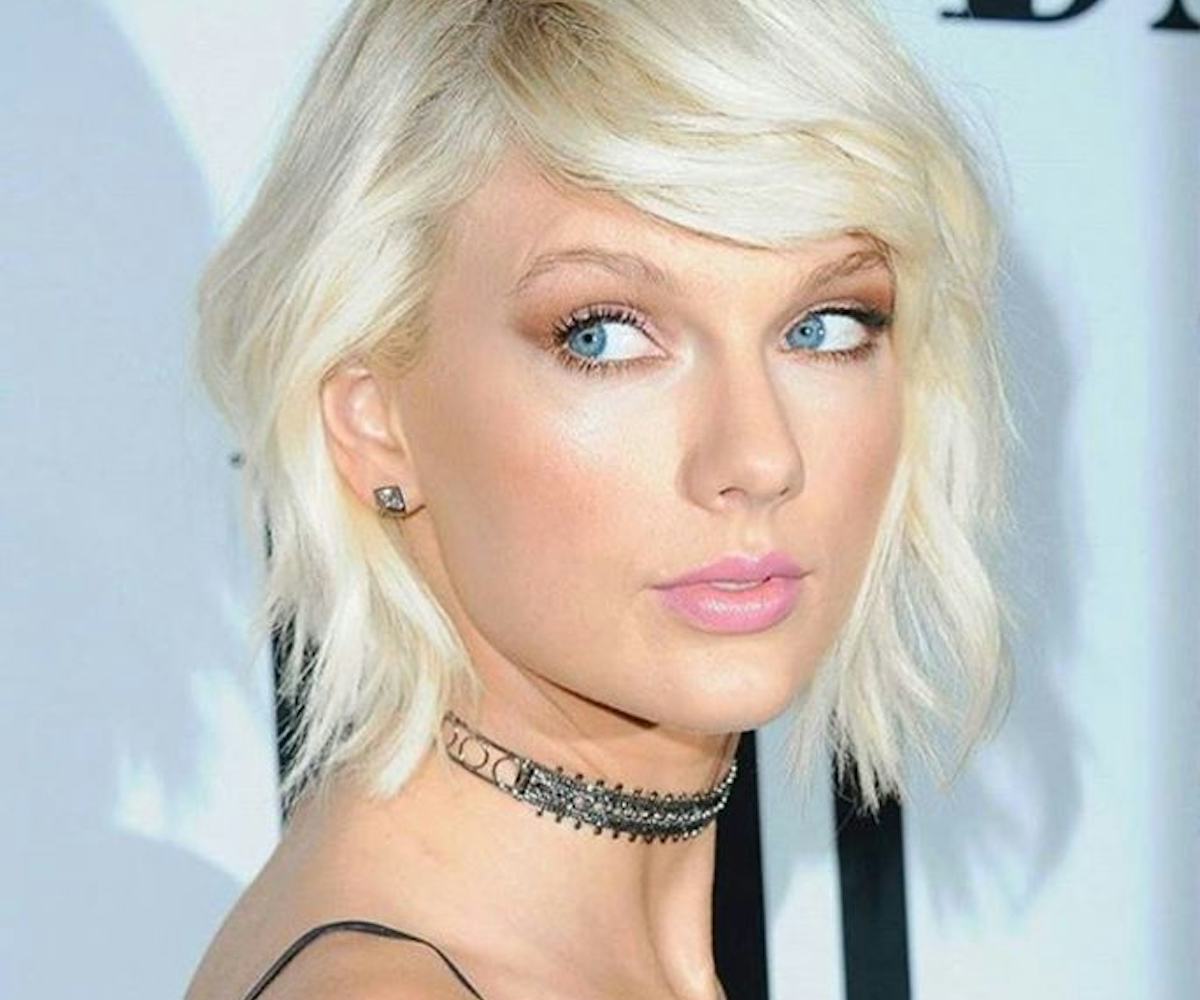 photo via instagram.com/taylorswift
Taylor Swift Recounts "Horrifying And Shocking" Sexual Assault In New Testimony
"I'm not going to allow you or your client to make me feel in any way that this is my fault, because it isn't"
Taylor Swift took the witness stand today to testify in a civil trial involving her and former KYGO radio DJ David Mueller. The trial follows a June 2013 incident in which Swift accused Mueller of inappropriately touching her during a meet-and-greet at Denver's Pepsi Center. CNN reports that the singer's testimony was firm and "snarky," as she recalled the incident in front of a jury while being cross-examined by Mueller's attorney, Gabriel McFarland.
"What Mr. Mueller did was very intentional," Swift said to McFarland. "I am critical of your client for sticking his hand under my skirt and grabbing my ass. He stayed latched onto my bare ass cheek as I lurched away from him quite quickly."
The report also cites that both sides used the photo of the alleged assault to bolster their cases. When McFarland argued that the photo showed no signs of inappropriate touching, Swift responded, "Gabe, this is a photo of him with his hand up my skirt—with his hand on my ass. You can ask me a million questions—I'm never going to say anything different. I never have said anything different." 
When Mueller's attorney questioned why the front of her skirt did not appear to be lifted if his client assaulted her from underneath, Swift pointed out that her "ass was in the back of her body." 
Mueller maintains his claim that he did not assault the singer, but rather, touched what he thought were her ribs. He is suing the singer, her mother Andrea, and radio promotions director Frank Bell for defamation. 
A jury of six women and two men will ultimately decide the trial.