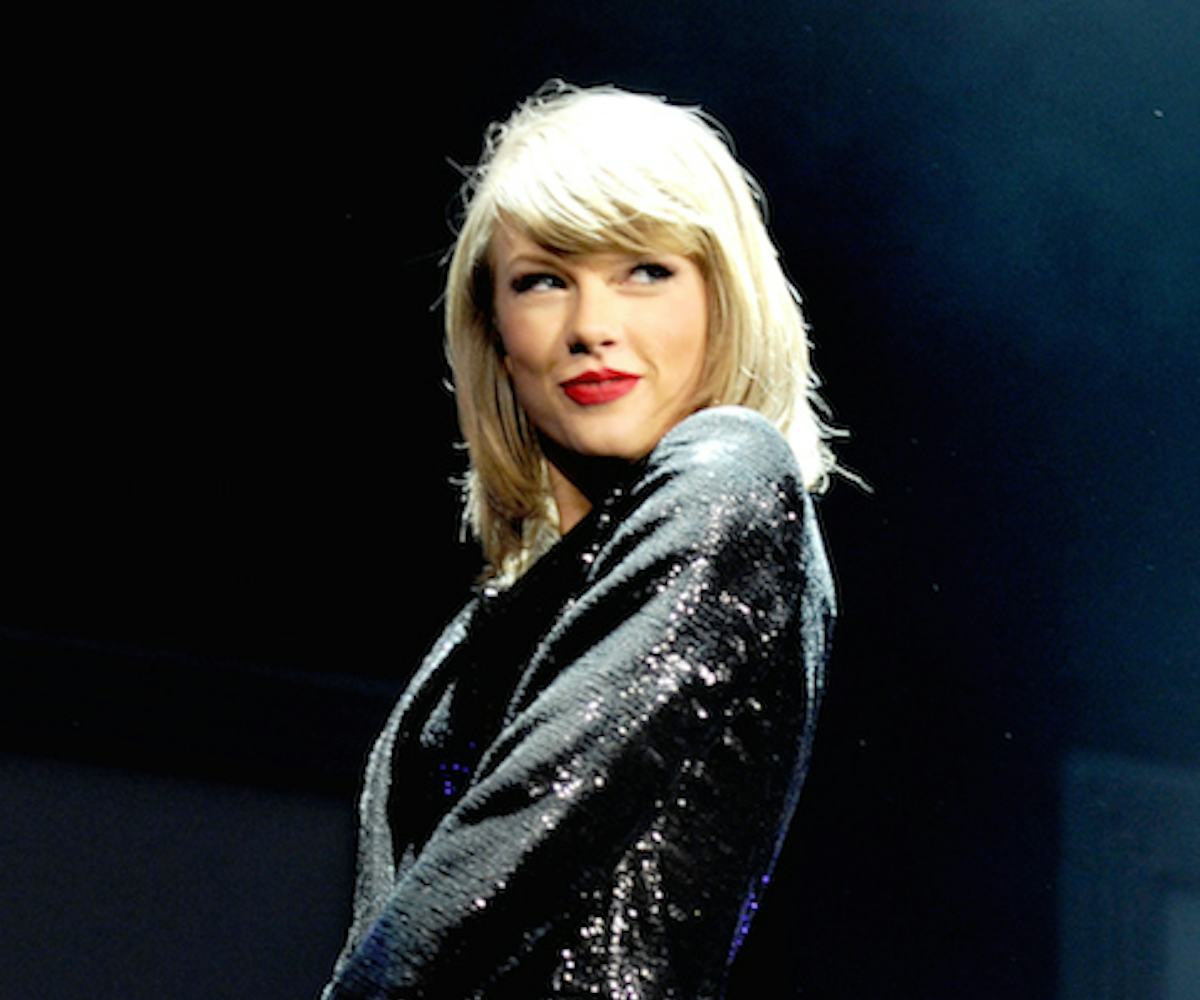 Photo by Shirlaine Forrest/Getty Images
taylor swift discusses her #girlsquad, apple music
and, of course, relationships
At only 25 years old, Taylor Swift has become a household name. Though she began as a young country singer, Swift quickly transformed herself into a pop queen whose influence knows no bounds, landing her latest magazine cover and interview with Vanity Fair. 
Swift is not only known for her music, but also for her footprint in the media—including her issues with Apple Music, her #GirlSquad (we're still all jealous), and, of course, her outlook on relationships that influences most of her music. In the singer's interview with
Vanity Fair
, Swift practically went down the list, one by one, discussing the topics that defined who she has become in the public eye.
One of these was when Swift brought her issue with music-streaming services to the public's attention by writing an open letter to Apple on her Tumblr. Previously, Swift removed her discography from Spotify, another music-streaming service, due to a disagreement regarding compensation. This surfaced again with Apple Music, which was not going to compensate artists for their content during the free trial. "The contracts had just gone out to my friends, and one of them sent me a screenshot of one of them," says Swift. "I read the term 'zero percent compensation to rights holders.'" This disagreement led to Swift's thoughtful letter to Apple, ultimately winning the battle she was so passionate about. "Apple treated me like I was a voice of a creative community that they actually cared about."
Aside from the business aspect of her life, Swift definitely knows how to have fun, and she put together a seriously awesome girl squad that everyone and anyone is dying to join. Swift's go-to squad includes big-name musicians, models, and actresses—including Gigi Hadid, Lena Dunham, Karlie Kloss, and Selena Gomez—all women who are supportive and have each others' backs. "When you've got this group of girls who need each other as we need each other, in this climate, when it's so hard for women to be understood and portrayed the right way in the media," Swift says. "Now more than ever we need to be good and kind to each other and not judge each other."
But before her tight-knit friendships, it was her relationships that were, and still are, a large a part of Taylor Swift's music and presence in the media. Just as well-known as her past few songs are the past few men that she has dated. However, during the interview, Swift expressed that her outlook on relationships has changed.
"That was the way I decided to go on with my life…not looking for anything, not necessarily being open to anything, and only being open to the idea that, if I found someone who would never try to change me, that would be the only person I could fall in love with," says Swift. "Because, you know, I was in love with my life."  
(via
)