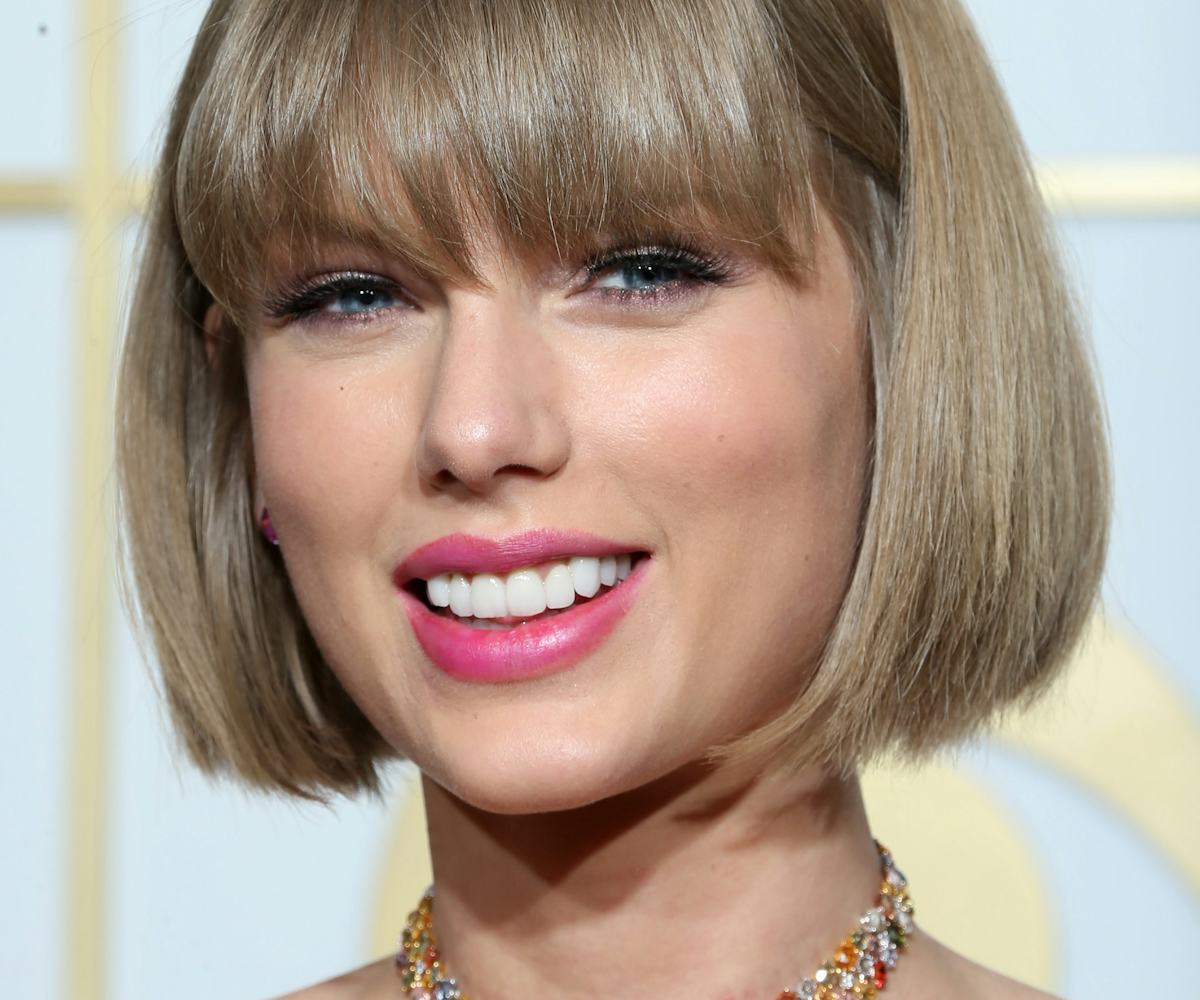 Photo by Frederick M. Brown/Getty Images
Taylor Swift Is A Bleach Blonde Bombshell On The Cover Of 'Vogue'
Talking Calvin, Kanye, and more
Taylor Swift is back at it again. And by "it," we mean appearing on a magazine cover. This time around, she graces the latest cover of Vogue sporting a bold new hair color that ventures outside any shade we've seen on her to date. Clad with a shaggy bleach blonde bob and barely there eye makeup, the only homage to Swift's signature look, aside from her cut, is the red lip she boldly rocks.  
The cover story provides insight into what it's like to be Swift, from exploring her early days growing up on a Christmas tree farm to the day that she served as maid of honor in her childhood friend's wedding. 
When it comes to her love life, Swift didn't reveal too much—that's what her songs are for—but she did let everyone know that things between her and Calvin Harris are just fine, thank you. "I'm just taking things as they come," she said. "I'm in a magical relationship right now. And of course, I want it to be ours and low-key... This is the one thing that's been mine about my personal life."
And it wouldn't be a Taylor Swift cover story in 2016 without mention of her eternal feud with Kanye West. "I don't want to add anything to it, because then there's just more," she says. "I guess what I wanted to call attention to in my speech at the Grammys was how it's going to be difficult if you're a woman who wants to achieve something in her life—no matter what."
For more, read the entire cover story here.