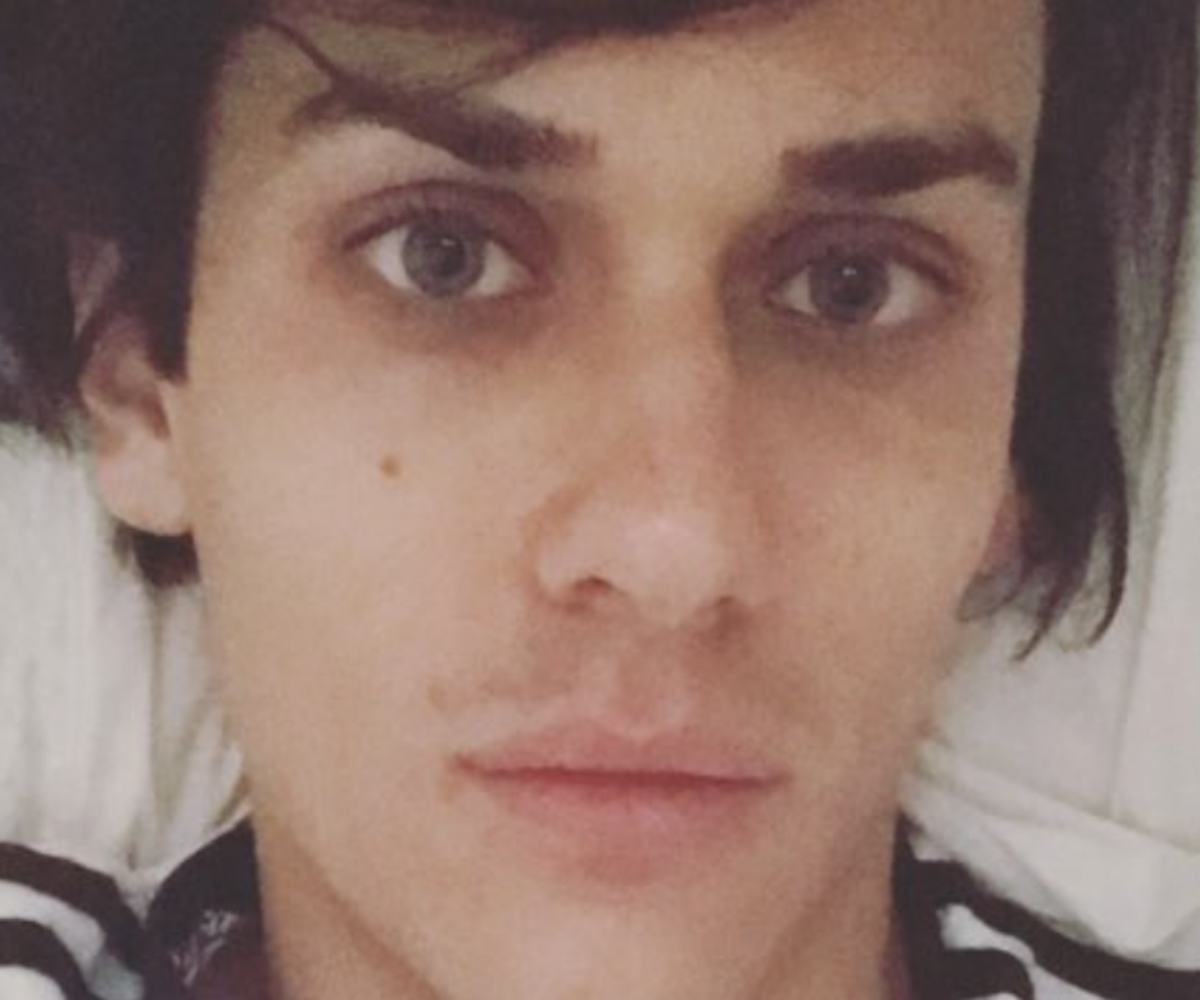 Instagram @teddygeiger
Singer-Songwriter Teddy Geiger Announces Transition
"Love it or hate [it], this is who I have been for a looooong time."
Singer-songwriter Teddy Geiger, who has penned hits for One Direction and Shawn Mendes, has announced over social media that they have begun the process of transitioning.
Geiger had been responding to a question about a recent and noticeable change in appearance. Rather than keep the reply private, they posted a screenshot of the exchange to let their fans know about the upcoming changes in their life.
"I started talking about it with a couple of my close friends about a month ago and it's given me the courage to start the process," Geiger wrote. "Love it or hate [it], this is who I have been for a looooong time. I love you guys."
Geiger has not yes discussed their pronouns or any further details of their transition.
Geiger was first seen in the public eye as a contestant in the VH1 reality show In Search of the Partridge Family, launching a career at the age of 16. They've released two full-length LPs so far and acted in the film The Rocker alongside Emma Stone. In 2006, their single "For You I Will (Confidence)" reached No. 29 on the Billboard Hot 100. Geiger is perhaps better known as a writer for other stars, crafting hits like "Where Do Broken Hearts Go" by One Direction and a handful of tracks for Shawn Mendes. They've also worked with big EDM stars like DJ Snake and Tiesto.
Mendes himself replied to the post with the words, "love u."
Editor's Note: The original version of this post included a gendered pronoun. Since Geiger has not officially yet chosen a preferred pronoun, the instance has since been amended to a gender-neutral one.