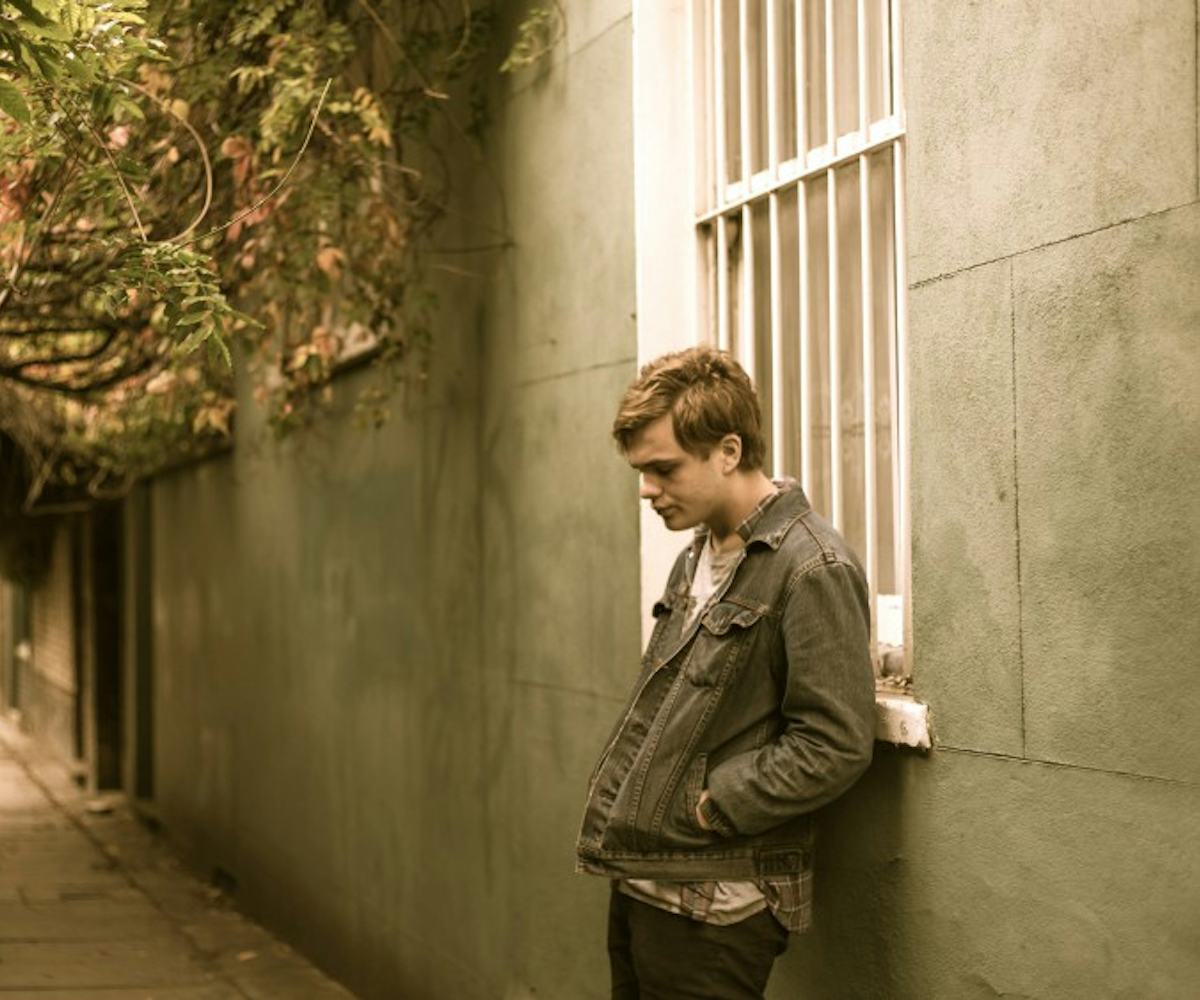 photo courtesy of tenterhook
streaming tenterhook's new ep will brighten your day
For us, the perfect way to spend a chilly, rainy day is snuggled up in our fuzziest blanket with our favorite book in one hand, a giant cup of coffee in the other and mellow, soothing indie-pop on loop.
Next time we find ourselves indoors on a wet day, there's no denying that singer/songwriter Tenterhook will be filling our rooms with his laidback jams. After releasing his first EP, the London based 19-year-old (whose real name—Archie Faulks—even sounds like it belongs in an indie folk hall of fame) spent the summer warming hearts throughout Europe with his songs by channeling folk's roots and busking his way across the continent.
Now, Tenterhook is back and with a new four-track EP, Tenterhook 2. On songs like "Easy," the singer shows off his soaring, distinctive falsetto. And on the bare bones "Steady," the singer makes us feel some feels over a crystal clean guitar. The tracks may nod to his influences like Bon Iver and Damien Rice, but Faulks sounds seriously wise beyond his teenage years.
Listen to our exclusive premiere of Tenterhook 2 below before the album is released on November 24.