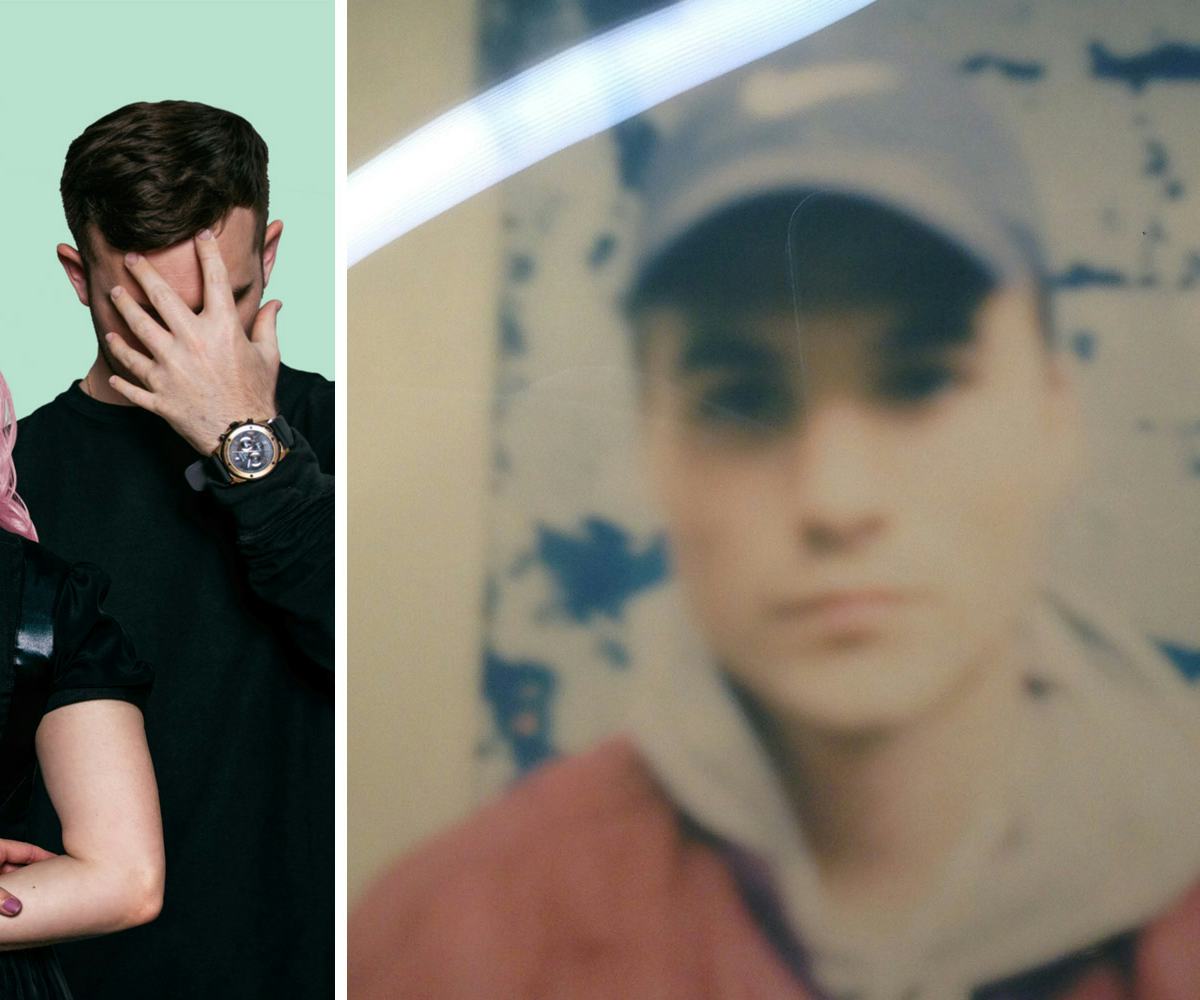 Photo courtesy of Terror Jr.
Terror Jr. Gets Dizzied Up In Vasco's First Official Remix, Ever
Terror Jr. came out of nowhere and onto the biggest platform for which one could possibly ask: Kylie Jenner™. The enigmatic trio's debut single, "Three Strikes," soundtracked Jenner's lipgloss commercial-meets-music video. Four singles later and the world still doesn't know who Terror is and where the "junior" comes from. But their sound is damn good, taunting, and sexy. Whoever they are, they're on to something and that something is exciting.
Today, the trio debuts a brand-new remix of their single "Say So." The 26-year-old producer Vasco takes the minimalism of the original and brings it to heightened levels of lushness. Terror Jr., via email, calls Vasco's work "left-leaning pop production." They also note that this is his first-ever official remix. Not a bad way to start out. 
"I fell in love with the airiness of the track's vocals, which inspired me to go for a less-is-more mentality on the remix," Vasco tells us. "It's always a bit of a risk, going with that much emptiness [production-wise], because a lot of times it can feel shortcoming. But when it does work, it's such a divine feeling and is almost like a perfect storm... which I think has happened here."
He's not wrong. This is a perfect storm of a song: enigmatic artists and rich, genre-bending pop. The mystery is alive and it is well, and we'll just have to go along with it because Terror Jr. says so.