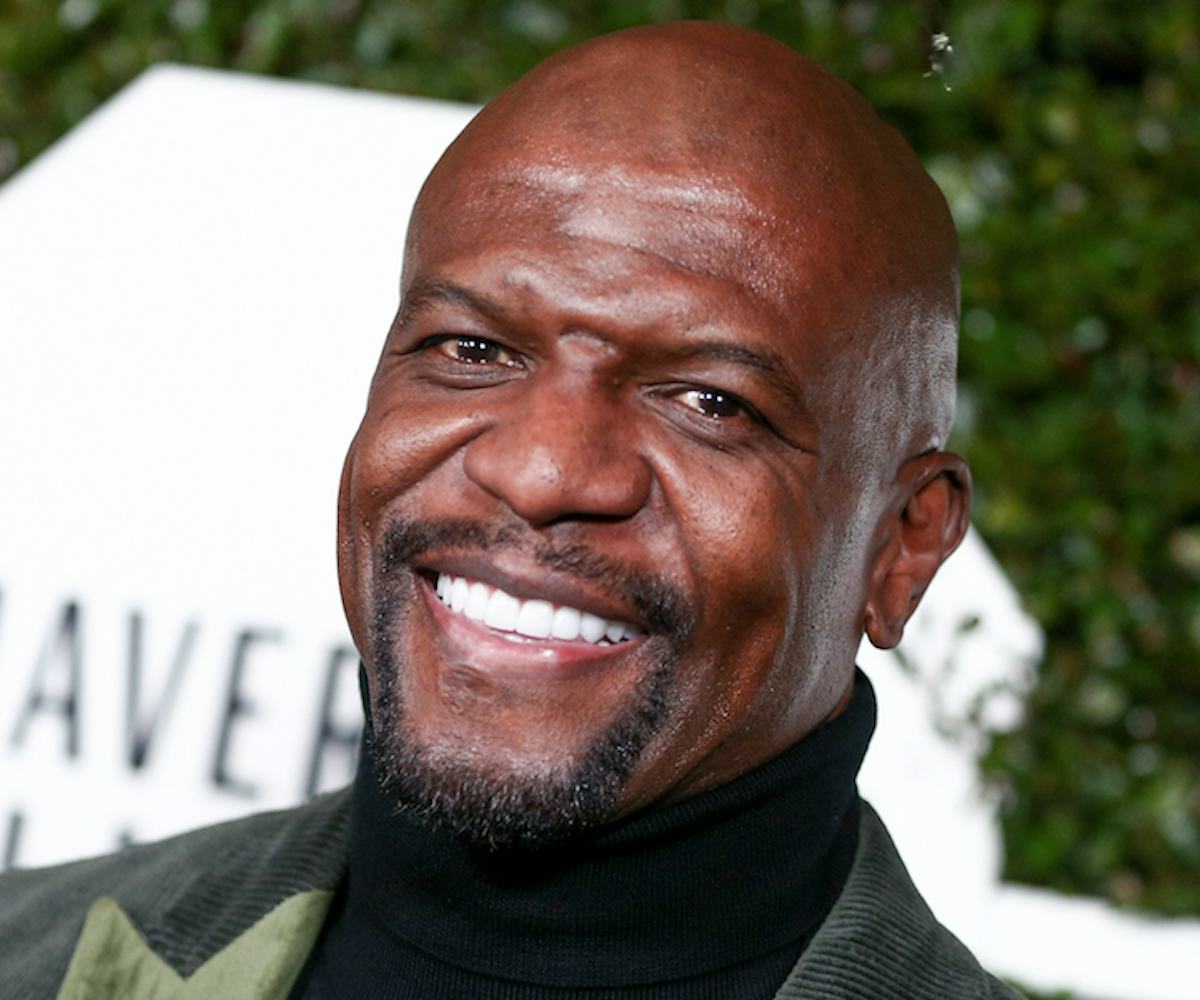 photo by Rich Fury / getty images
Terry Crews Slams Toxic Masculinity In Powerful Speech Against Sexual Assault
"I wanted these survivors to know that I believe them, I support them, and that this happened to me too"
Terry Crews slammed the "cult" of toxic masculinity while giving a powerful speech in Washington, D.C. today, on the topic of sexual assault. The actor, who came forward with his own #MeToo story last October, testified before the Senate Judiciary Committee in support of the Sexual Assault Survivors' Bill of Rights, and he opened up about how his assault made him feel, how crucial #MeToo movement is, and how toxic masculinity keeps survivors from coming forward.
"In 2016 while at a party with my wife, I was sexually assaulted by a successful Hollywood agent," he said, referring to agent Adam Venit. "The assault lasted only minutes, but what he was effectively telling me while he held my genitals in his hand was that he held the power. That he was in control." 
He then went on to explain how other men tried to silence him, and revealed how he felt after he came forward. "This is how toxic masculinity permeates culture," he continued. "As I shared my story, I was told over and over that this was not abuse. This was just a joke. This was just horseplay. But I can say one man's horseplay is another man's humiliation. And I chose to tell my story and share my experience to stand in solidarity with millions of other survivors around the world. That I know how hard it is to come forward, I know the shame associated with the assault. It happened to me."
This isn't the first time Crews has addressed the damaging effects of toxic masculinity. Last March, he told BuzzFeed's Alanna Bennet that he won't be appearing in the upcoming Expendables 4 because he filed a lawsuit against Venit. The film's producer, Avi Lerner, allegedly called Crews' management to discuss the "problems" a lawsuit against Venit would cause.
Crews believes Lerner, who was accused of sexual harassment last May, did this "simply because this same producer is under his own sexual assault investigation... Abusers protect abusers. And this is one thing I had to decide, whether I was going to draw the line on. Am I going to be a part of this or am I gonna take a stand?"
You can see the full testimony, below.