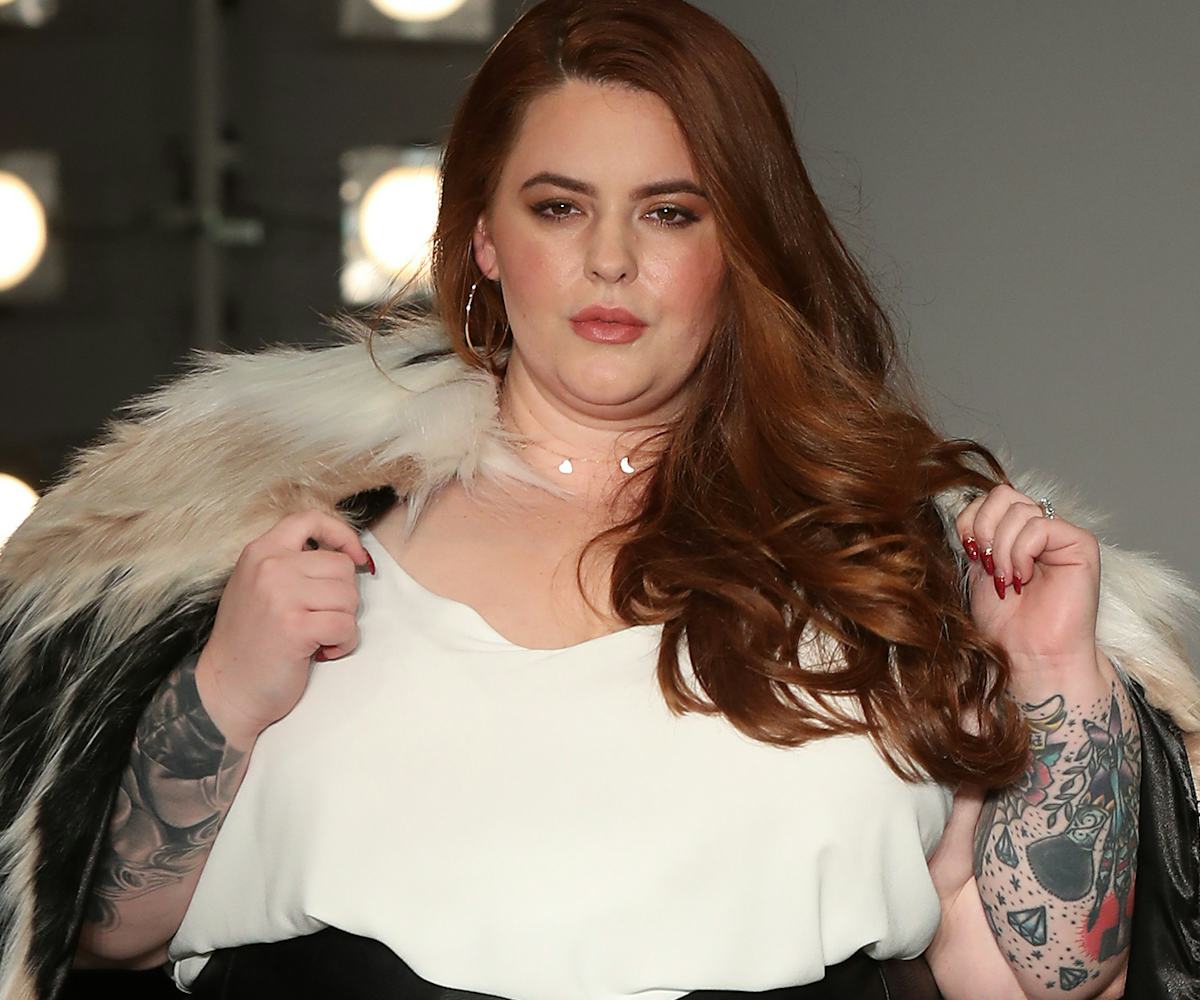 Photo by Neil P. Mockford/Getty Images
Tess Holliday Slams Photo Editing App That Slimmed Her Down
"My lawyers will be sliding in your DMs boo"
Model and body-positivity activist Tess Holliday is unhappy with an app that used her photo to demonstrate its ability to digitally alter people's photos.
Yesterday, Holliday took to her Instagram to slam a demo video for PIP CAM after it apparently popped up as an Instagram ad for her. The clip, which used her photo without permission, shows Holliday alongside two other plus-sized women being Photoshopped.
"An app that has nearly 50k downloads was dumb enough to steal photos of myself and two other plus size women and use them for this nonsense," she wrote. "The fact that anyone thinks it's ok to market this to ANYONE is appalling, but like, come on y'all."
Holliday also took Instagram to task, asking why there isn't regulation of sponsored content like PIP CAM and diet lollipops. 
"In a world of paid content, flat tummy teas, appetite suppressing lollipops (so many) its important for me to tell y'all that I have & will never partner with a brand or do paid content unless I genuinely use it or would recommend it to my best friend," Holliday wrote. "I've been offered crazy amounts of money to sell y'all all kinds of things like teeth whitening (that doesn't work), weight loss products (that are dangerous), etc., but that's me- to each their own."
Holliday made sure to end her post on a positive note for her fans, writing, "Lastly never let anyone make you feel like you need to alter your appearance or who you are. You are enough. You are worthy of love in your current body, whatever that body looks like." However, she had a few final words for PIP CAM.
"As for this bogus app, my lawyers will be sliding in your DM's boo," she concluded before hashtagging the post #effyourbeautystandards.
Read her post in full below.