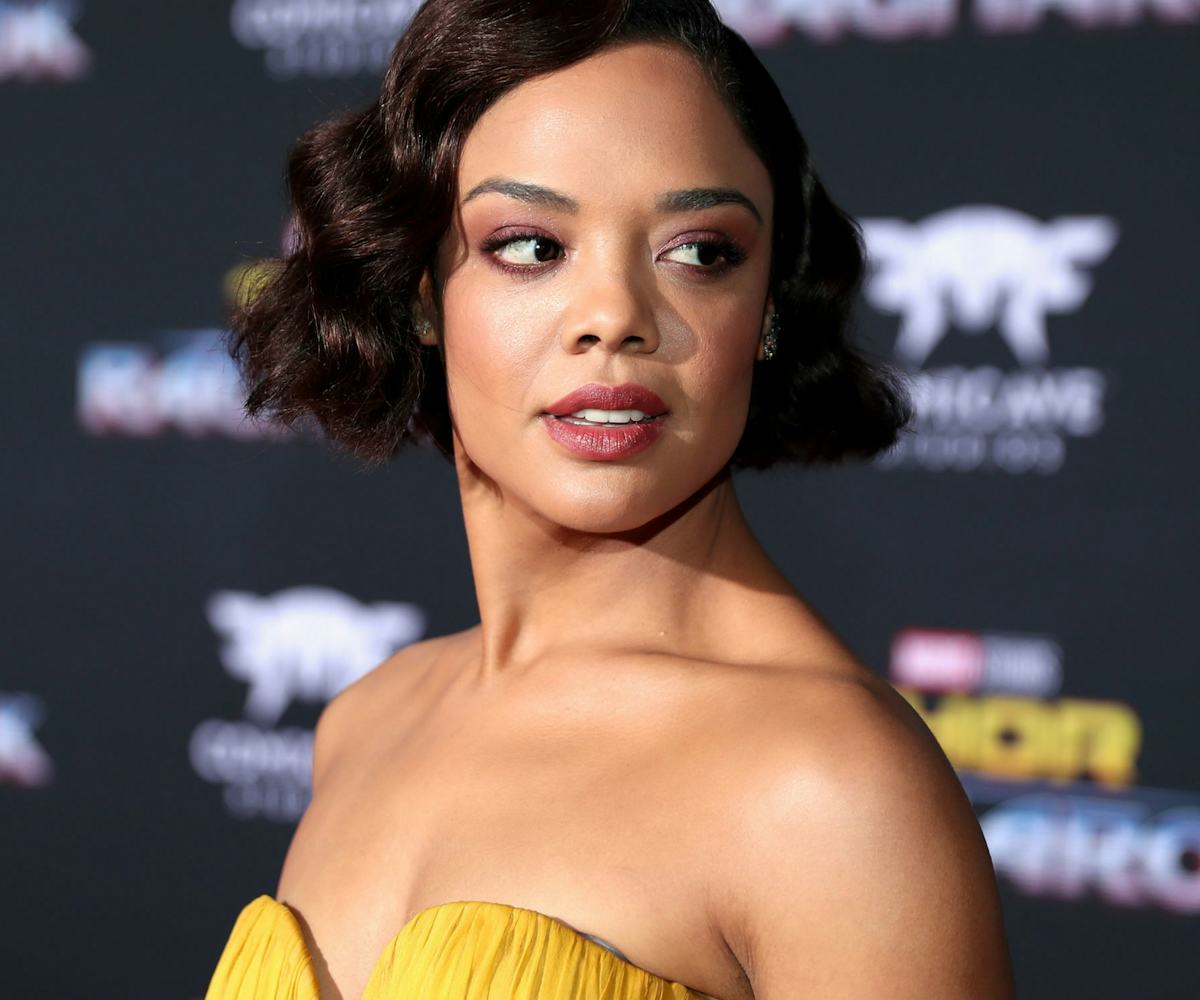 Photo by Rich Polk/Getty Images for Disney.
Tessa Thompson Says Lena Dunham Wasn't Involved In The Time's Up Initiative
"Lena was not anywhere present in our group during the countless hours of work for the last two months"
Update 1/9/17: Both Thompson and Dunham have put out responses to this story. You can read them, here. 
Over the years, Lena Dunham has been touted as the supposed patron saint of feminism, despite her many problematic comments. A lot of that changed, though, when the star came to the defense of Girls writer Murray Miller, after he was accused of sexually assaulting actress Aurora Perrineau, back in November. Which is why, when Dunham appeared in a group Time's Up photo on Tessa Thompson's Instagram, many questioned whether or not she deserved to be there. And Thompson provided unfiltered answers.
"I support this initiative and the fight for gender justice and am really glad that the movement is growing," one user commented. "I however am perplexed by the inclusion of Lena Dunham, a woman who publicly accused a young sexual assault survivor of color, Aurora Perrineau, of lying about her assault." She then goes on to note that Dunham has yet to publicly apologize to Perrineau. Dunham did release an apology to "any women who have been disappointed" less than a day after first defending Miller, but never referred or apologized to Perrineau directly, something that she should do given the fact that Miller was the one doing the lying. "Would greatly appreciate your thoughts on this as it gravely discredits your efforts to include Lena without holding her accountable," the user concludes.
Being the true patron saint of feminism and telling it like it is, Thompson swiftly swooped in with a very to-the-point response. She wrote:
Lena was not anywhere present in our group during the countless hours of work for the last two months. We hosted an open house for actresses for red carpet messaging and Lena presence was a surprise to us all. This is a time of reckoning. And for many, a re-education. So many women also have real work to do. I'm afraid it's too nuanced a conversation to have on this platform. But I hear you, and know that your thoughts and words are not lost on me. It's been discussed.
The Time's Up initiative is backed by 300 actresses, agents, writers, directors, and entertainment executives. It's worth noting that Dunham's name is not on the very long list. It's hard to say if she plans on getting involved moving forward or if she simply showed up for the photo opp. It doesn't look good either way.