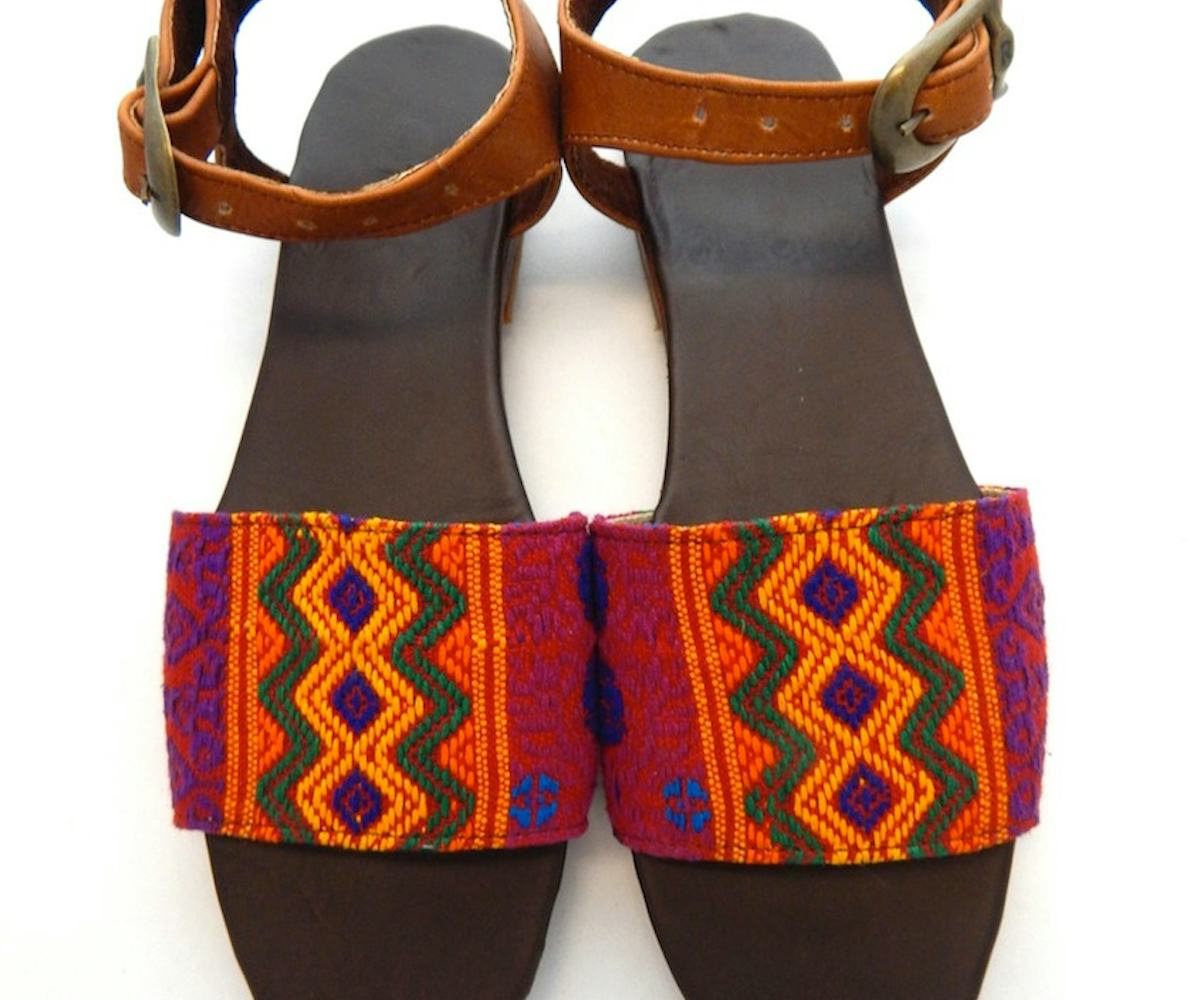 you oughta know: teysha
get your foot in the door with these socially-conscious sandals.
Most people don't really care where their shoes are from. After all, the main point of shoes is to take you from point A to point B while still looking cute, right?
But hold up, because we've found an awesome brand that'll convince you to look far beyond your average fast-fashion chain and instead get to the roots. Like, straight from their birthplace.
Enter Teysha, the new footwear label stocked with handcrafted sandals, boots, and flats from Latin America. Each pair of Teysha kicks is custom-made from local artisans, who weave rainbow-hued patterns into leather soles for shoes that'll not only look good, but do good, too.
While the pre-made designs seen here feature everything from bold zig-zags to stripes and more, anyone can also personalize their own prints for boots and sandals. Plus at about $80 each, buying them is already a no-brainer....the tough part is picking a favorite.
Find out more about Teysha here.