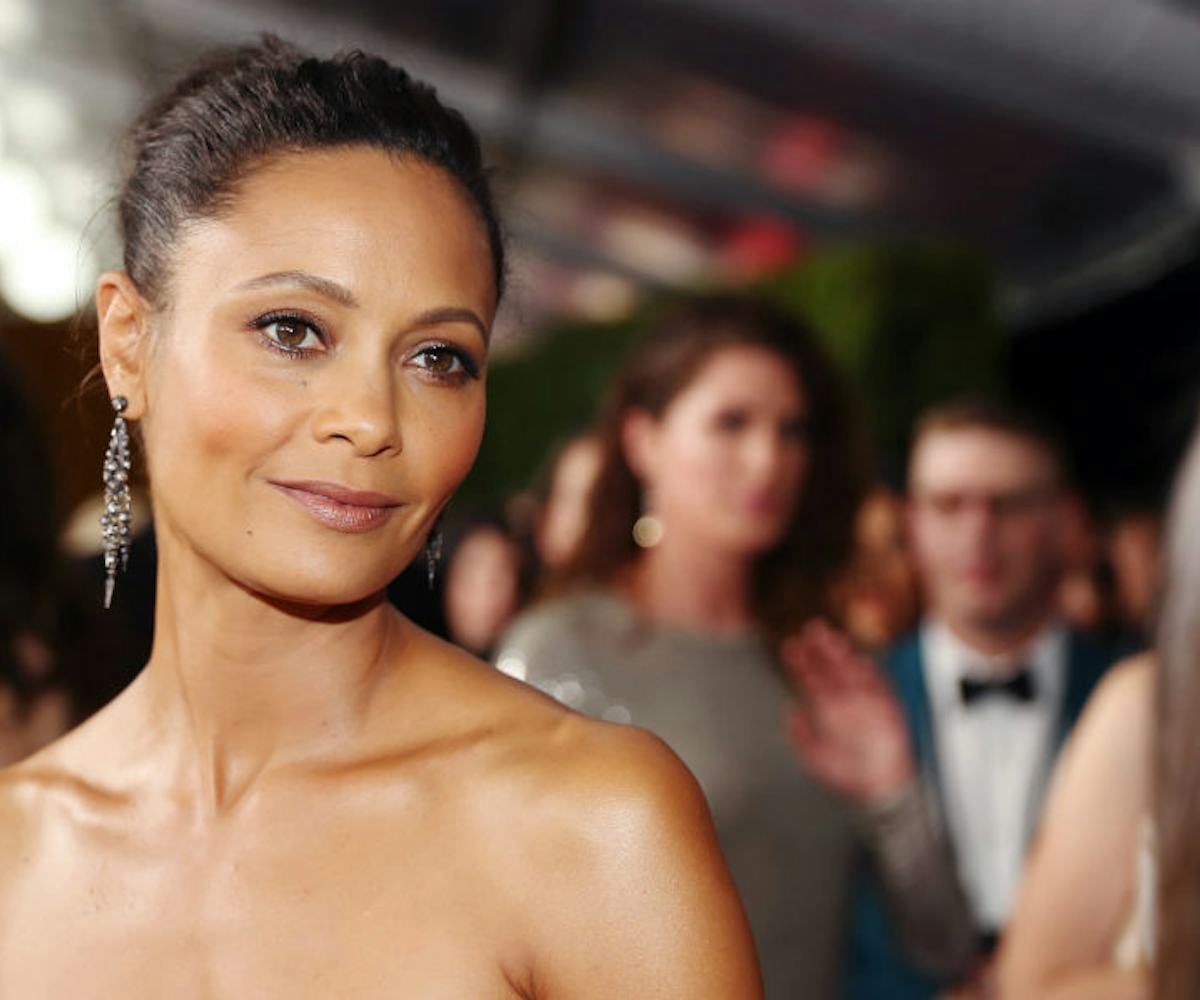 Photo by Rich Polk/Getty Images for IMDb.
Thandie Newton Says She Was Left Out From The Time's Up Movement
"I wasn't hot enough. I wasn't mainstream enough…"
Westworld star Thandie Newton was sexually abused by a casting director when she was just a teenager. She first spoke about the incident in 2013 and has protested violence against women for years. Her story is parallel to a slew of others from Hollywood women who have come forward in the wake of the #MeToo and #TimesUp movements. Newton's, though, wasn't given nearly as much attention as other actresses' which, she says, is due to the fact that her fame wasn't at the same level as the others.
"I wasn't hot enough. I wasn't mainstream enough and I wasn't going to be at the Oscars this year, even though I am having a kind of renaissance in my career," she told Australia's Herald Sun. Not being invited to participate in Time's Up was "very painful," Newton added. "I certainly agitated for it to happen sooner, but no one was interested and people thought I was a bummer. Even my publicist told me to stop talking about it because it was bad for my reputation."
Despite feeling alienated, she's glad she spoke out when she did. "I felt if there was one girl whose family was thinking about putting their child into show business, that would help them decide," the actress said. "That was all I cared about because I wished with all my heart that someone had done that for me."