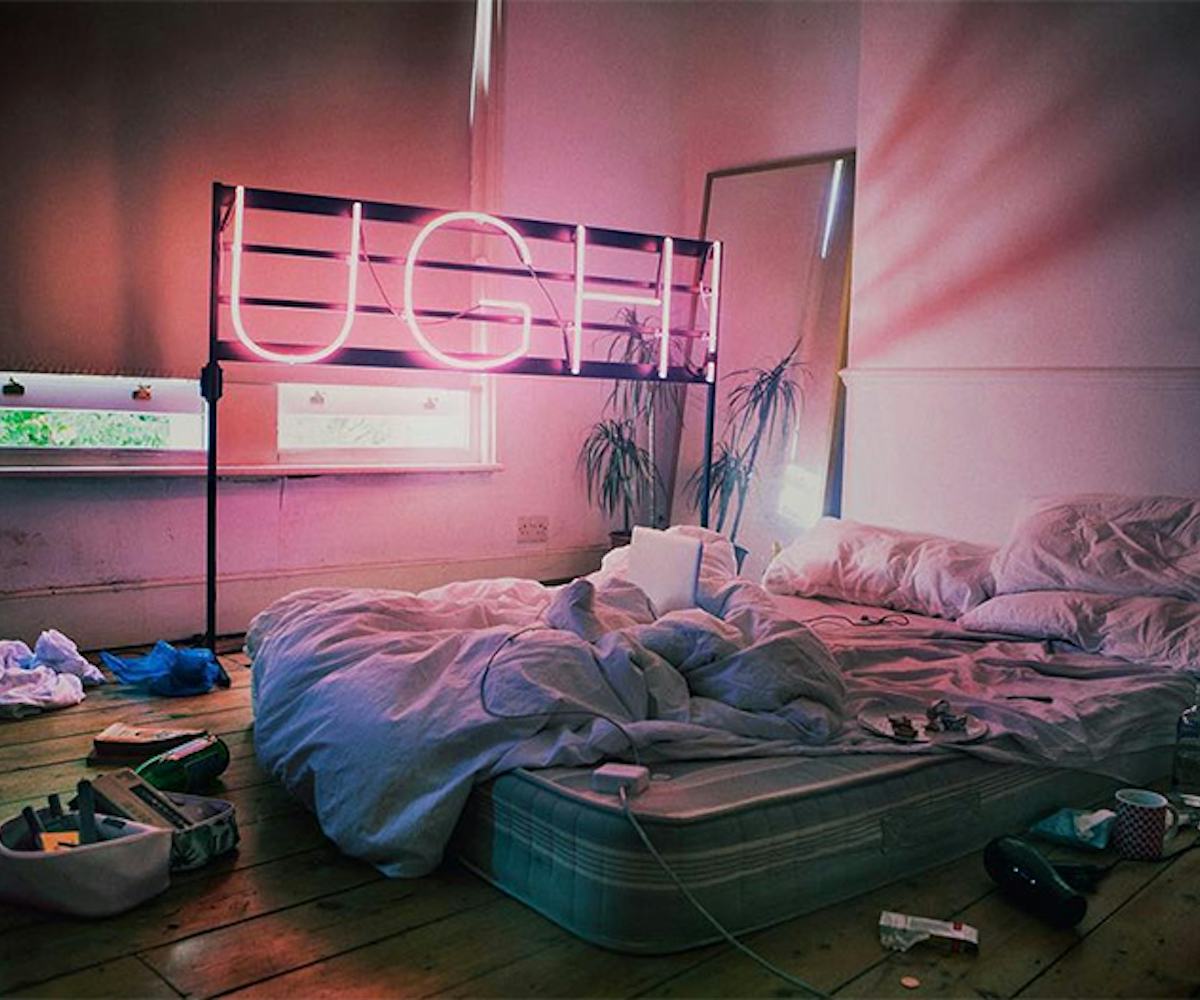 Photo: via @the1975.
The 1975 Funk It Up In New Song "UGH!"
ugh! this comedown is so good.
The 1975's forthcoming sophomore album doesn't drop until February, but thankfully, the Manchester quartet isn't keeping mum until then. "UGH!" is the second song to be lifted from the project. Where "Love Me" tipped many hats to David Bowie and the bombast of the 1980s, "UGH!" takes the vibes down few notches and keeps it cool. (One could argue that it's the long-lost twin to "Menswear," one of the more standout tracks from The 1975's outstanding debut self-titled album.)
It's an upbeat song that follows the band's usual themes of drug use, love/lust, and the blurry line between the two. In it, frontman Matt Healy is talking to himself through a cocaine comedown and justifying his penchant for the upper. (Ugh! Here we go again, it seems to say. It's the musical personification of the ¯\_(ツ)_/¯.) If it weren't for the flippant attitude of the song's title, this here track could've veered into morose territory. But morose has never been The 1975's beat. The group's strength lies in its ability to find some silver lining in relatively dark themes. There's a sick amusement in complacency, and "UGH!" captures it perfectly. Check it out, below.
I Like It When You Sleep, For You Are So Beautiful Yet So Unaware Of It drops February 26, 2016.