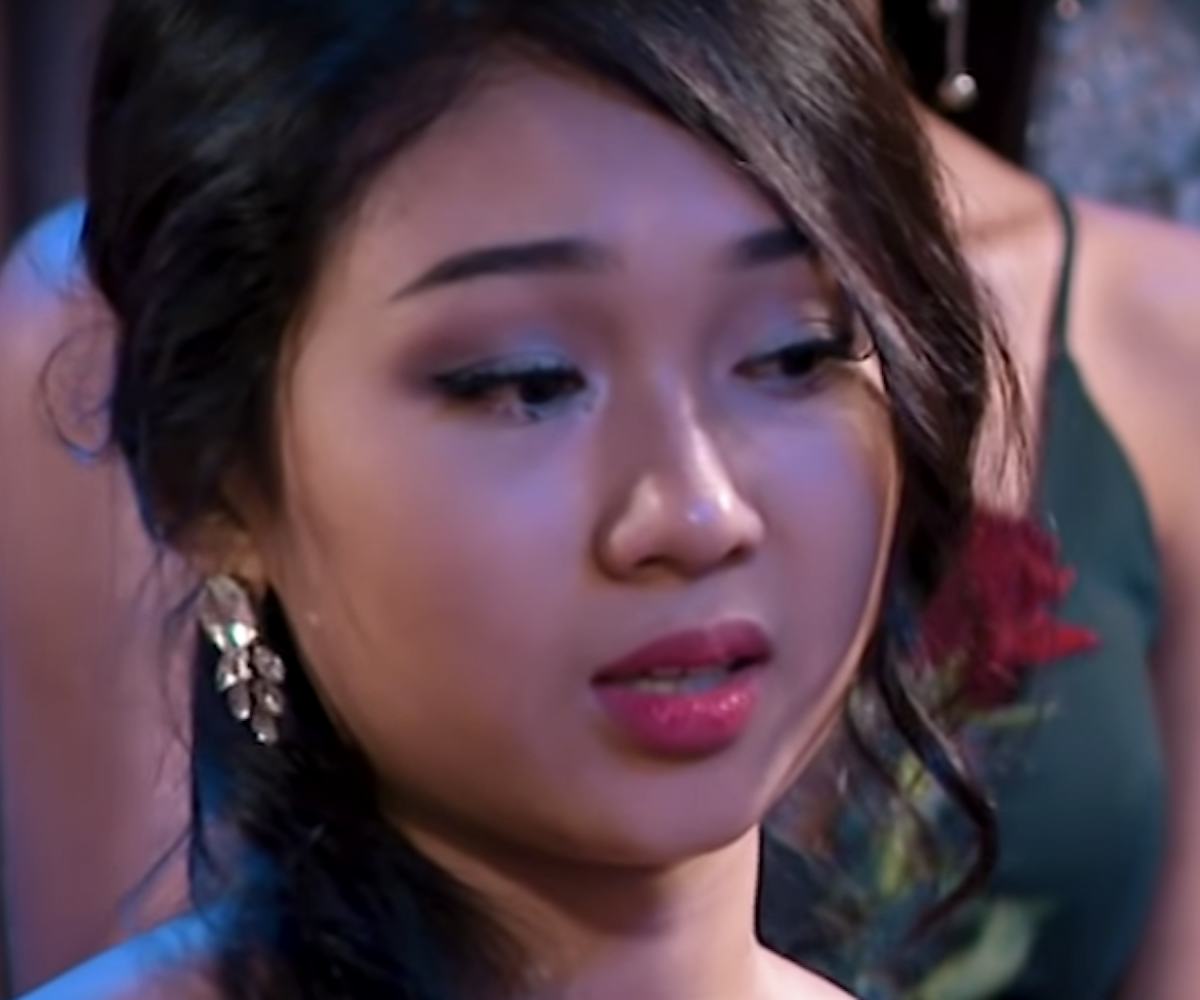 Screenshot Via YouTube.
The Internet's Fallen For Two Women On 'The Bachelor' Who Left To Be Together
While many of The Bachelor's rose ceremonies go slightly awry, a recent episode of the franchise's Vietnamese iteration threw viewers a complete curveball—and the internet's obsessed.
The show's inaugural season, which began airing last month, focuses on bachelor Quoc Trung. Last week, Trung eliminated a contestant named Minh Thu who, in turn, confessed that she was actually in love with another contestant, Truc Nhu.
"I went into this competition to find love, and I've found that love for myself, but it isn't with you," Thu explained after she wasn't given a rose, "It's with someone else." Thu then walks over to Nhu and asks her to "come home with me." 
So what does Nhu do? Give back her rose and walk out with Thu, obviously. Cue a few reactions to what may be one of television history's greatest moments to date.
And while some voiced skepticism about the shocking moment being staged, according to senior story producer Anh-Thu, none of that was made up.
"From being able to witness this clip unfold firsthand on our show, I find that the true story here is that love defies labels and can develop in unexpected places in beautiful and complicated ways, and that being able to be true to yourself and having the courage to admit your feelings is powerful," Anh-Thu told BuzzFeed. "In the cynical age that we live in, it's very easy to believe these things are staged, but if you look at every contestant's face as well as the host's, you can tell this is 100 percent real. There aren't any fast cuts nor do we overplay the scene. This scene breathes on its own."
Unfortunately, it appears that Nhu later changed her mind about leaving the show after having a "heart-to-heart" with Trung—a fact that's disappointed a ton of people online.
Guess the only solution now is to make Thu Vietnam's Bachelorette.