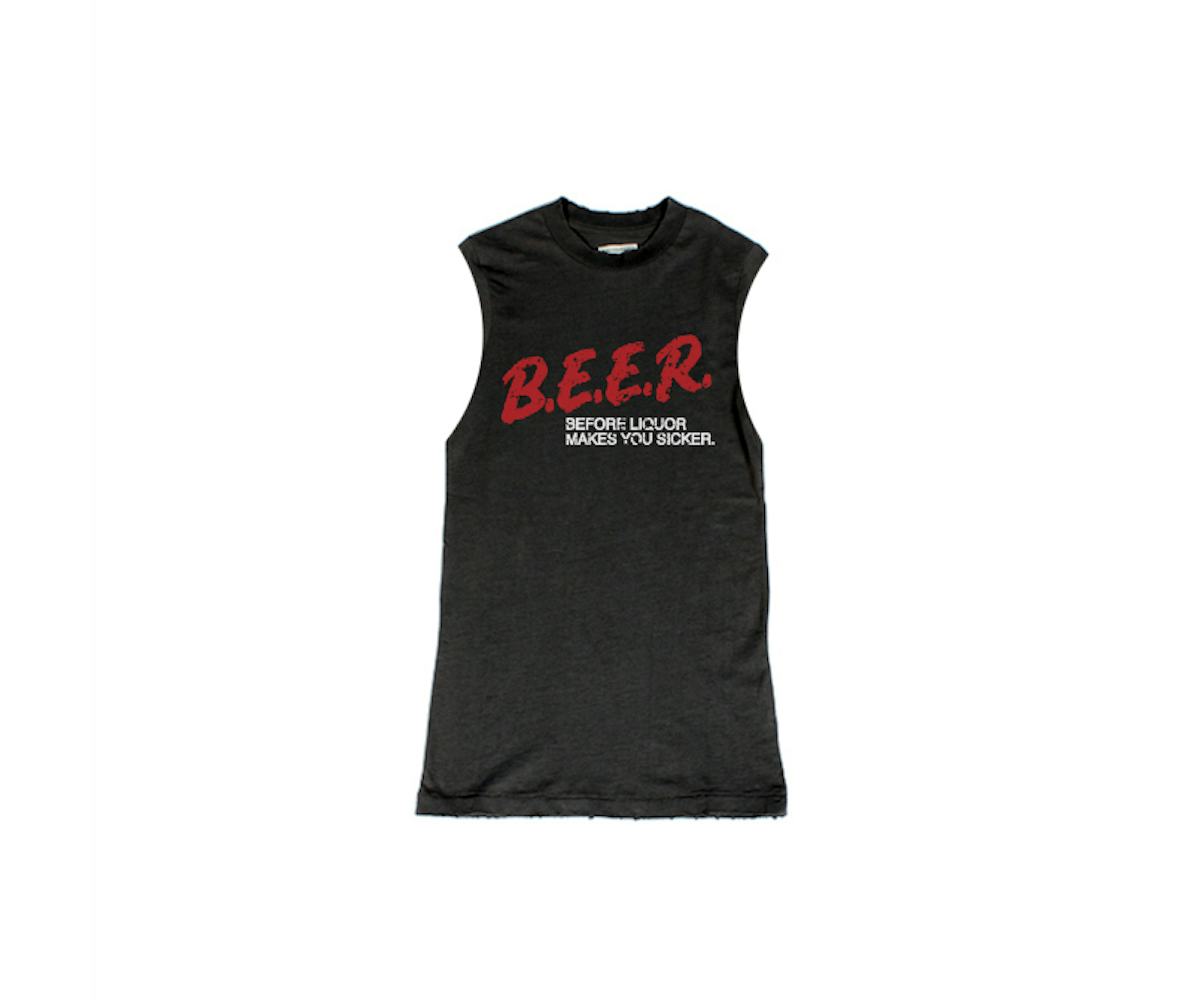 editor's pick: beer me
the best holiday beers and the t-shirt to wear while you sample them.
The holidays are a time for a lot of things, from shopping to spending time with your family and loved ones, but there's really just one aspect of the holidays that I truly, madly, deeply love... and it's the beers. As a craft brew nerd (just one of the many embarrassing things I nerd out over), the holiday season is like one big ale-themed present from the brew gods to me. And the thing that's going to make this year even better is that I found the perfect tank to wear while I imbibe: this B.E.E.R. top from Petals and Peacocks.
So join me on my wintry booze cruise and check out my face winter beers in the gallery. And don't forget to get your own holiday brew tank here. 
Brooklyn Winter Ale; Where my Brooklyn at? Oh, it's in this bottle.
Blue Point Winter Ale: An amber ale with chocolate-y undertones.
Abita Christmas Ale: Spicy and crisp, this one is for sipping, not slugging.
Deschutes Jubilale: If you're looking for a dark, hearty brew, this is the beer for you.
Boulevard Brewing Co. Nutcracker Ale: Did somebody say molasses?
Fantome Speciale Noel: For those who want something bitter and crisp.
Sam Smith Winter Welcome Ale: This is the one you slug, and you love every sip of it.
21st Amendment Fireside Chat Ale: I'll tell you a story: This beer is awesome. The end.
De Ranke Pere Noel: For all the fancy Europeans (or wannabe Europeans), there's De Ranke's Christmas brew.