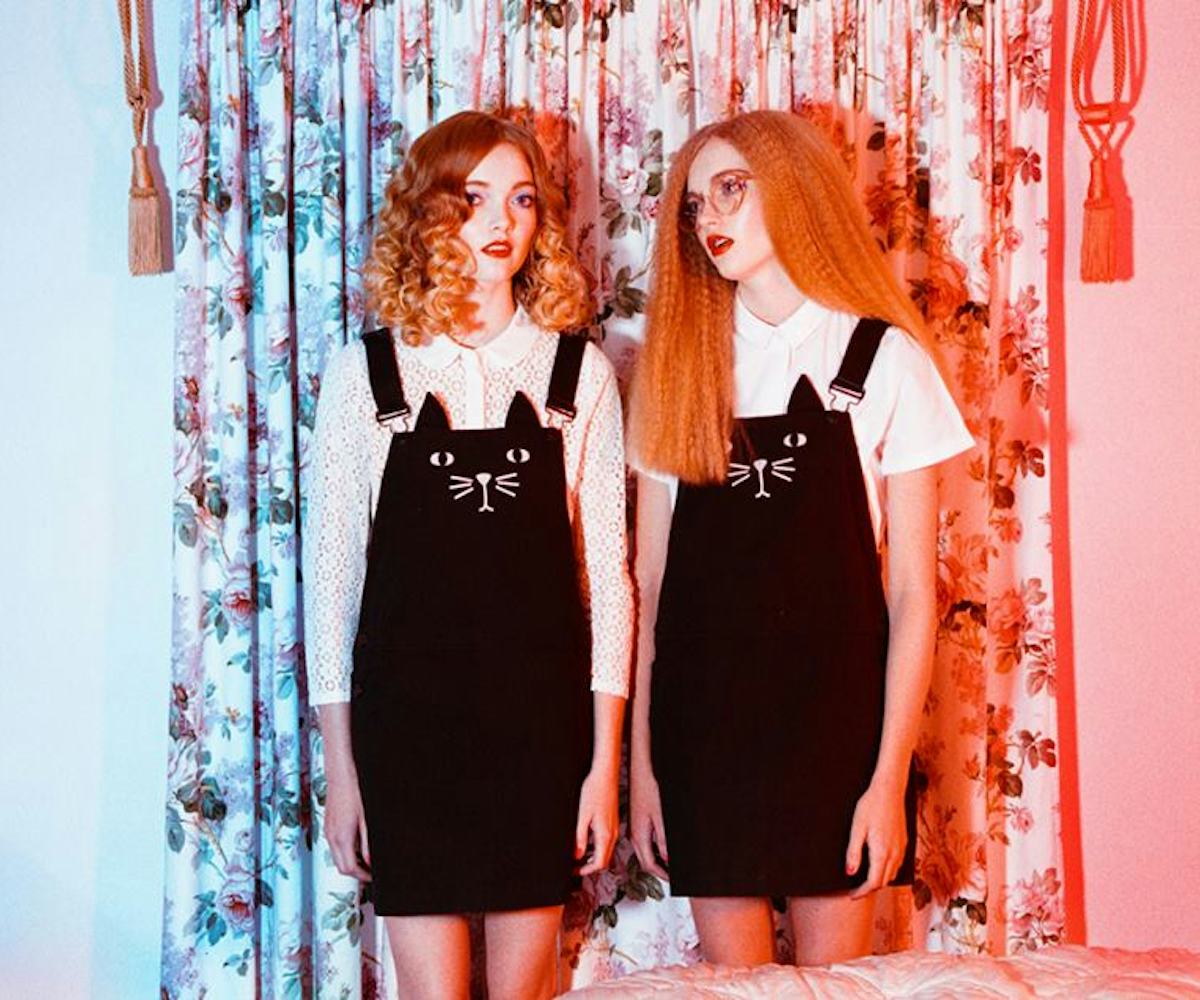 photo via lazy oaf
the checklist
shop lazy oaf's fall collection + gilmore girls comes to netflix!
The Curator: Jackie Yaeger, Special Projects Manager
The News: Gilmore Girls Hits Netflix on October 1
Truth? I only watched a handful of episodes of Gilmore Girls. But for those of you who are huge fans (or if you're just like me and have always wanted to binge-watch each episode), you're in luck. That's because Netflix will be streaming the comedy-drama series with Alexis Bledel, starting October 1.
The Look: Dancing Twin Emoji-meets-Creepy Twins from The Shining
Thanks to Lazy Oaf's fall '14 collection, we can channel two of our most favorite pop culture icons: Emojis and Stanley Kubrick. The best part? The collection launches today, so you can get your paws on these rad kitty pinafores ASAP.
The Face: Anna Sui-approved Glittery Eyelids
If you haven't caught on yet, I'm kind of a big fan of Anna Sui--and this year, her runway collection was extra stellar, thanks in part to her model's starry eyes by Pat McGrath. Can't wait to rock this!
The Inspiration: This Photo
The best part about Polaroid photos is that you capture one moment without having any idea what it will look like through the lens of your camera, and that moment will live forever. I'm using this idea as my source of inspiration today, to love every rad moment I get and never forget them!
The Song: "Waiting, Waiting" - Cheerleader
If you haven't heard this Philly band yet, right now would be a great time to start. I am actually obsessed with this song, and can't wait for you to be, too.
The News: Gilmore Girls Hits Netflix on October 1
The Look: Dancing Twin Emoji-meets-Creepy Twins from The Shining
The Face: Anna Sui-approved Glittery Eyelids
The Inspiration: This Photo
The Song: "Waiting, Waiting" - Cheerleader