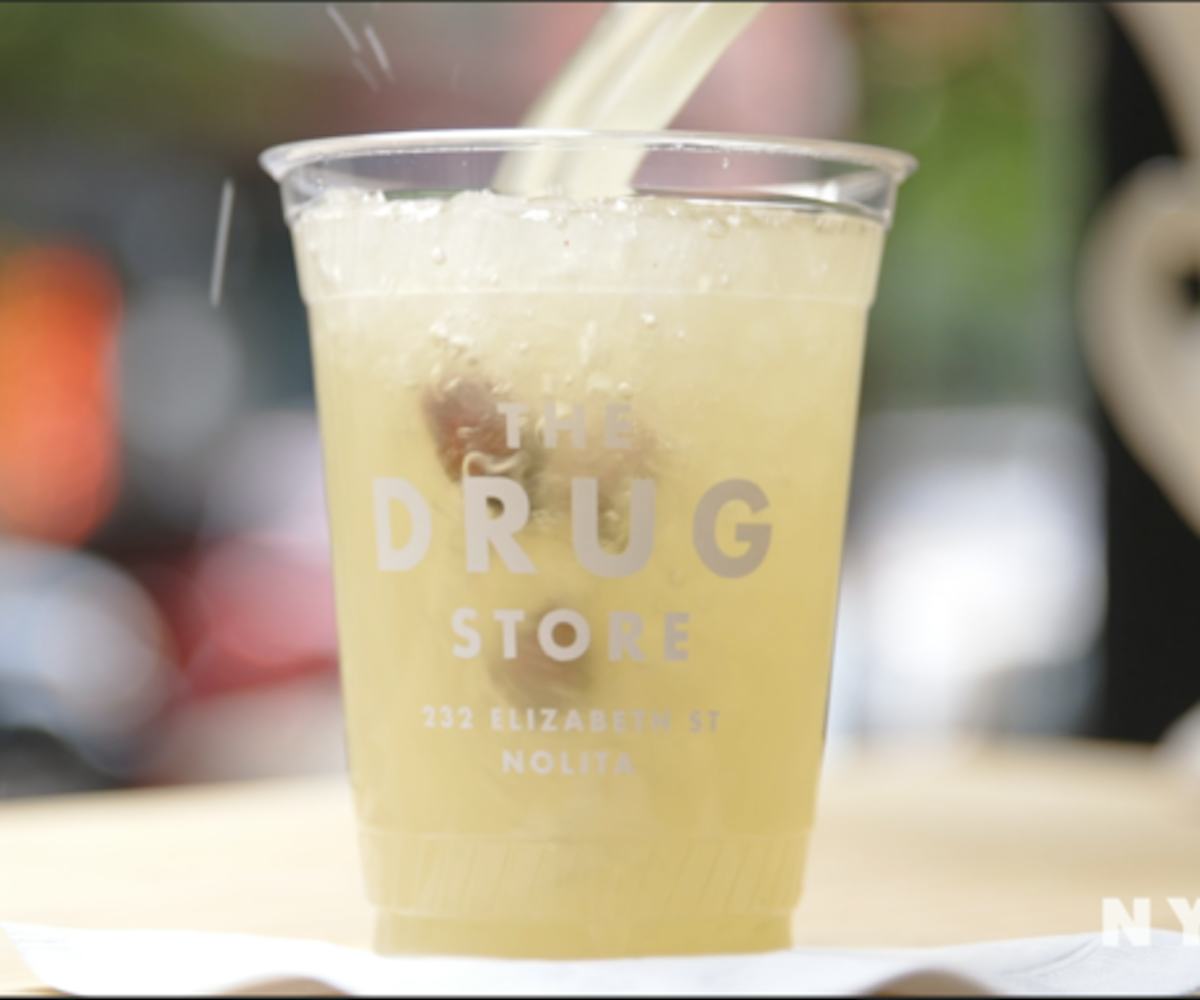 Step Inside The Drug Store, A "Cocktail Bar" That Serves Charcoal Lemonade
And natural liquid Ambien
New York City's first non-alcoholic cocktail bar, The Drug Store, wants you to look and feel your best—and their use of all-natural ingredients in their coveted drinks will help you get there. The store, inspired by the pharmacies of the '50s, is an in-person concept of the popular lemon-based Dirty Lemon beverages, founded two years ago by Zak Normandin and Sommer Carroll, that have become our go-tos for better sleep (seriously, it's like nature's Ambien) and our best skin and hair.
"All of our products are under 15 calories, no sugar, and they all start with a lemon base," explains Normandin of the handcrafted, made-to-order elixirs inspired by the bottled versions and new beverages exclusive to the store (and possibly prototypes of pre-made flavors to come). "And then, we're mixing ingredients, a lot of herbs and botanicals that have been prevalent in the naturopathic communities. We have four different beverages right now: The Daily Detox, we have a Skin + Hair beverage which has collagen in it, a beverage that helps you relax and helps you stay asleep throughout the night so it extends your REM cycle with magnesium, and the last beverage which we just launched, our energy drink."
We went inside The Drug Store to find out how the store came about and how each drink is made. See what we uncovered, below.
Credits:
Director - Tina Vaden
Lead Camera - Maddy Talias
B Camera - Tina Vaden
Produced by Ren Potts
Editor - Maddy Talias
Music - Around The Corner by Magnus Ringblom via Epidemic Sound