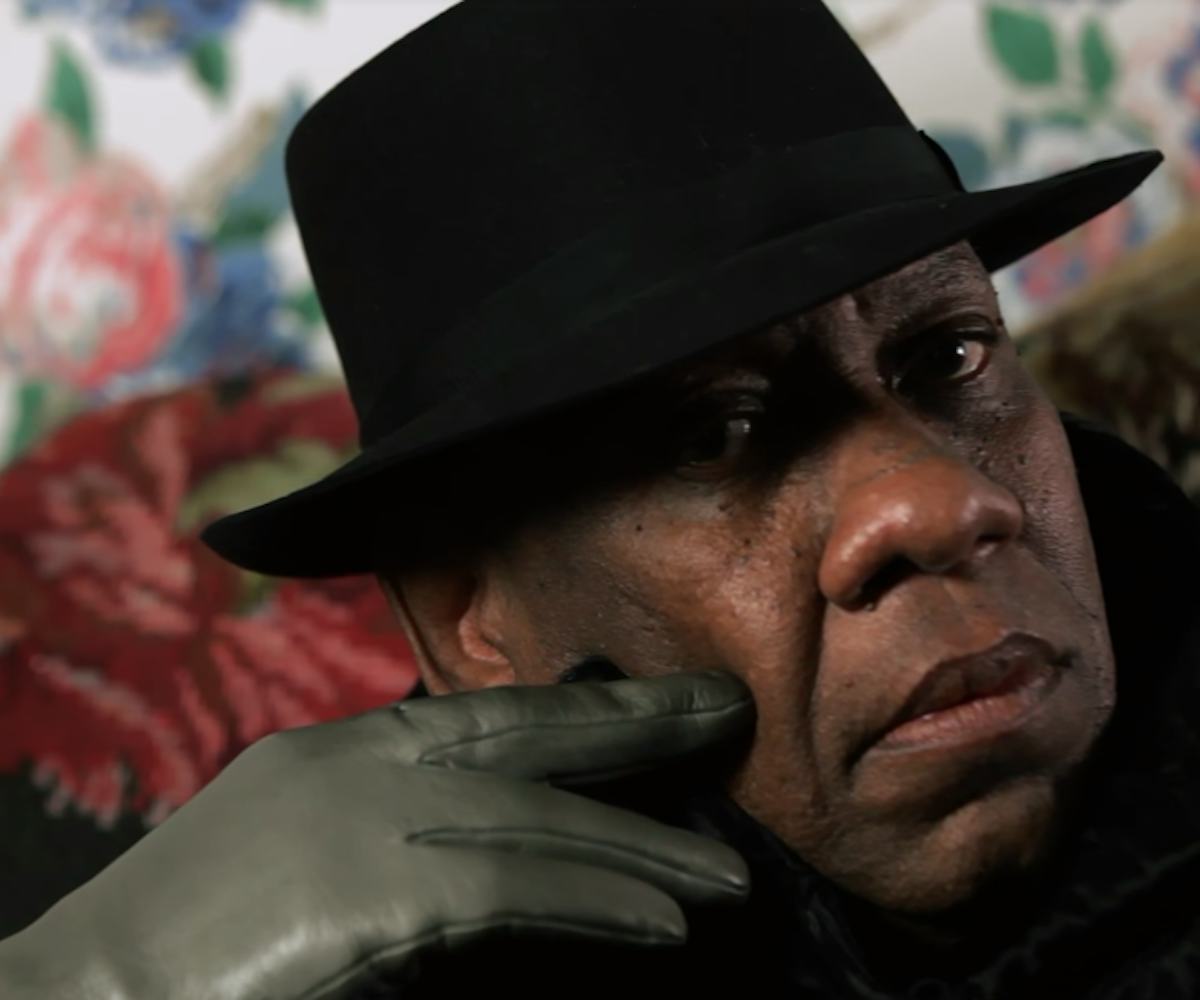 In 'The Gospel According To André,' A True Fashion Icon Is Celebrated
Watch André Leon Talley's full story, the good and the bad
There's a powerful scene in Kate Novack's documentary The Gospel According To André where André Leon Talley reminisces on some of the less than glamorous parts of his illustrious career, the ones that didn't involve him driving around with Karl Lagerfeld or partying at Studio 54. Instead, Talley recounts those times when people called him "Queen Kong." And the time when one of his former bosses at Women's Wear Daily—whom he won't name because they're still around—told him that there was a rumor going around that he was sleeping with every designer in Paris.
"People say, 'How do you do it? How do you put up with this world for so long?'" Talley says while flipping through old issues of Vogue. "I say through my faith and my ancestors, you know?" And it's Talley's strong foundation of family and faith that the documentary revolves around, specifically Talley's relationship with his grandmother who raised him and the church that guided him.
Novack says, before even filming, she knew that Talley's Durham, North Carolina, upbringing was going to be the focus of the documentary. "Andrew Rossi, my producer, André, and I had lunch, and we really pitched our approach to him," she tells me. "Which was to look at the way in which his childhood and his life growing up in the black church had formed him and sustained him over the years." Talley was all for it and told the pair that he wanted to take them to where he was baptized and the house in which he was raised. "It was clear that the core of the story was going to be his origin story," Novack says.
Documentaries were made to feature people like Talley. His personality commands a room, and his success story is what you think of when you think American Dream. He's charming and witty, and his intelligence is so expansive that Anna Wintour herself explains in the film that she always keeps him close for his encyclopedic knowledge of fashion history. Yet, up until Novack's documentary, Talley had always been in the shadows around other people's spotlights. In fairness, it's not that people weren't interested—Talley's said that people have been asking him for years if they can make a film about his life—it's just that the timing was never right.
"I think [now] is an interesting time in his life," Novack says. "He'll be 70 years old in October, and that is a transition for many people in life. It felt to me, and I think to him, like the right moment to sit back and think about where he comes from and how that has sustained him through his career and in his adult life." Today, Talley is still a contributor for Vogue, but he's not on staff anymore, he mostly freelances for different publications. Not being beholden to a company, Novack says, probably helped, too. "He was more forthcoming in talking about racism in the industry, for example, than he perhaps had been in the past when he was in the heat of his career and the day-to-day, whether at Women's Wear Daily or at Vogue magazine."
It also could do with the time we're in as a society. The documentary was filmed during the 2016 presidential campaign and election. In one of the first scenes of the documentary, Talley is dressing his long-time friend, journalist Tamron Hall, for the last Obama State Dinner. It's an obvious moment of hope. Fast-forward to the end of the film, where we see Talley commenting on Melania Trump's outfit during the inauguration (he liked it, by the way). During Donald Trump's swearing in, the mood shifts. The camera zooms in on Talley as he looks awe-stricken, defeated, almost. "André speaks a lot about how far we have come as a country since he was a boy growing up in the segregated Jim Crow South," Novack says. "I think, by the end of the film, the story and the natural conversation has evolved to a point where it's clear that we haven't made maybe as much progress as he had thought or had hoped."
For those who don't want to be bogged down or triggered by politics in a film about fashion, don't worry, there's plenty of fashion—that was always Novack's aim. "I wanted the movie to function within the genre of fashion documentary," she says. "I wanted viewers to go and be transported in the way André was by the beautiful dresses coming down the runway, whether it was the women in the 1950s, or Saint Laurent in 1978, or, more recently, a Marc Jacobs show, and to experience the André Leon Talley's hilariousness." But with the light comes the dark, and you need both to tell Talley's full story. His ability to balance his flamboyant personality while recognizing that he hasn't gotten where he is without struggle is what makes his story—and the film—so great. As much as the documentary is about Talley's success, it's also, as Novack puts it, "a meditation on his experience as a black man in America."
As uncomfortable as the timing might have been when filming, Novack says that it "helped underscore the urgency of André's story." A black man who grew up in the Jim Crow South made it out and went on to be extraordinary. We need more stories like André's to be told but, more importantly, we need more Andrés in the world.
The Gospel According To André is playing now in select theaters.