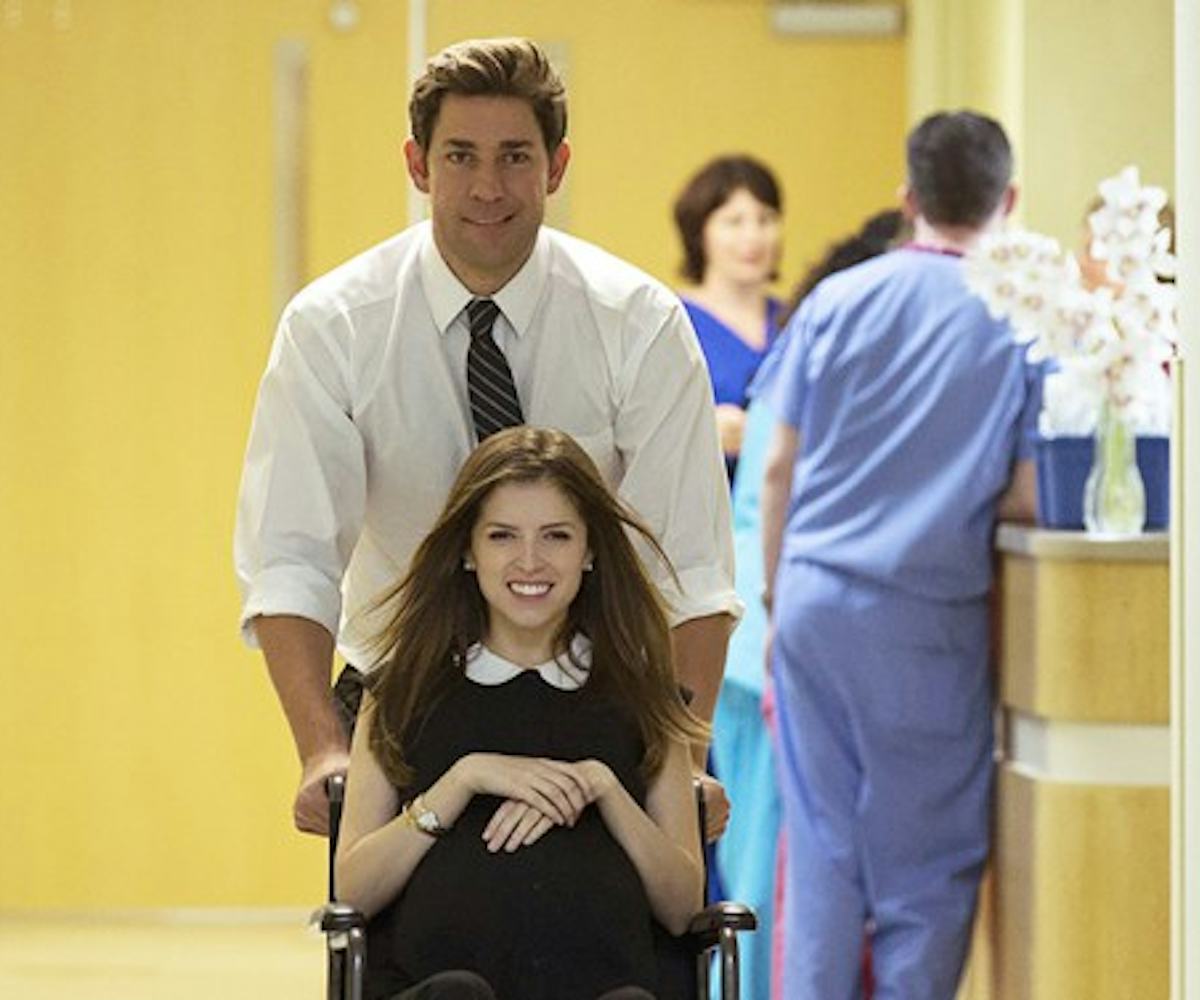 photo courtesy of Sony Pictures
'The Hollars' Will Probably Make You Cry
Seven years after his directorial feature film debut, Brief Interviews with Hideous Men, John Krasinski is back to show off his skills with the new dramedy The Hollars. And by the looks of it, you should head to the theaters with a box of Kleenex.
The story follows the Hollar family after its matriarch is diagnosed with a brain tumor. It mostly revolves around John (played by Krasinski himself), a struggling graphic novelist who is awaiting the arrival of his first child. He flies back home, leaving his pregnant girlfriend Rebecca (played by Anna Kendrick), and finds himself back in the middle of the small town life that he has once left. (As his brother says, "You should really call more.") He once again gets caught up with his ex-girlfriend, Gwen (played by Mary Elizabeth Winstead), as he tries to figure out what he's doing with Rebecca, and, really, the rest of his life.
The film debuted at Sundance, where it was met with mediocre reviews. Critics' main complaint was that it fit the Sundance mold a little too much, and doesn't offer much of anything new to the drama-comedy genre. Still, with a stellar cast that also includes Margo Martindale, Sharlto Copley, Charlie Day, and Richard Jenkins, it's definitely worth a watch.
The Hollars opens in theaters on August 26.