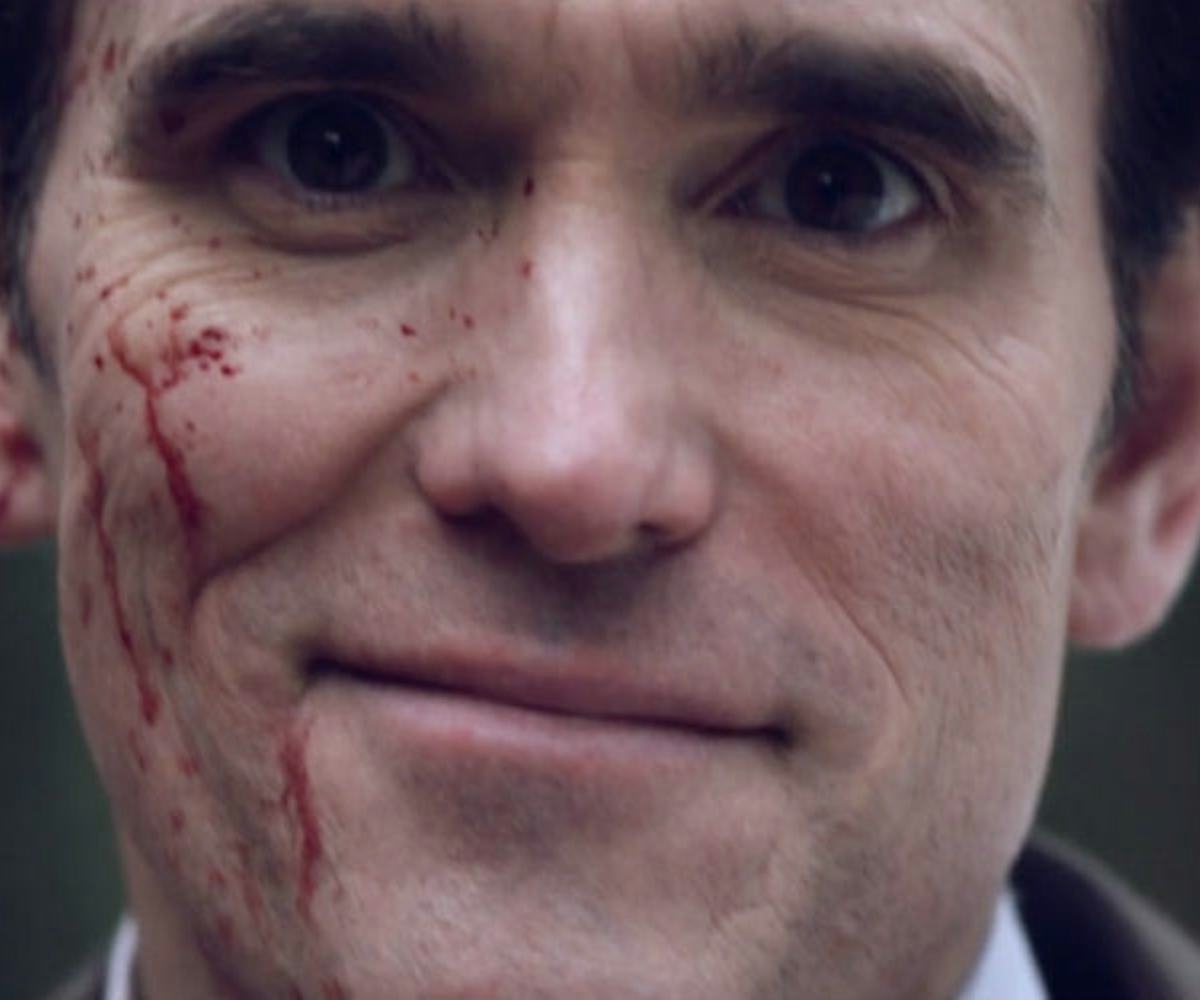 This Film Will Reportedly Have A Paramedics On Hand For Its Cannes Premiere
Watch the trailer… if you can stomach it
Hopefully, you're not sick of television shows/films about serial killers just yet because there's another one coming that promises to be very, very disturbing.
Controversial director Lars Von Trier is known for having a penchant for despair (Melancholia, Dogville, Antichrist), and his new serial killer film, The House That Jack Built, is no exception. Matt Dillon plays the titular murderer and the film follows him during five different killings or, what he likes to call, "artworks." The trailer shows him bashing in Uma Thurman's head with a car jack; in another scene, he encourages Riley Keough to scream before killing her. "Nobody wants to help!" he taunts. Dillon also shoots a child with a rifle and drags a bloody body for miles on the highway. "Some people think the atrocities we commit in our fiction are those inner desires we cannot commit in our controlled civilization," Dillon says in the trailer. "I don't agree. I believe heaven and hell are one and the same, the soul belongs to heaven and the body to hell."
Von Trier has said that this project will be his most brutal film ever, and do we believe him now. According to Vulture, there's a rumor that paramedics will be on call at tonight's Cannes premiere for viewers who can't stomach the gore that's in store. The filmmaker had previously been banned from the prestigious film festival for seven years after he joked about being a Nazi during a press conference. The House That Jack Built marks his return and, from what we can tell, it's going to be a memorable one.
Watch the trailer, below.