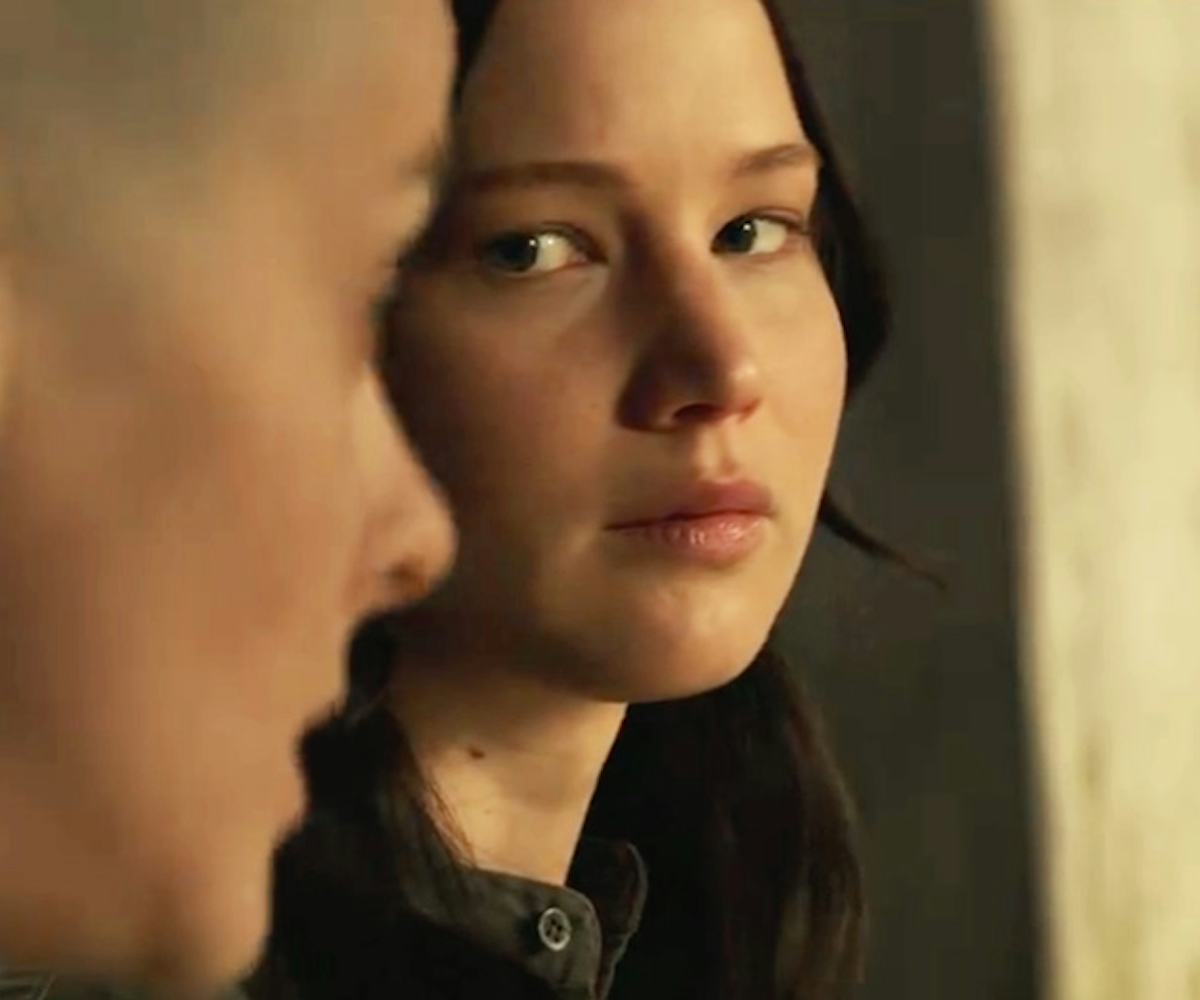 Photo: Courtesy of Lionsgate.
Katniss Vows To Kill President Snow In New 'Hunger Games' Clip
The end of The Hunger Games is very, very close. At this point, we've already seen all of the trailers and are patiently waiting for the eve of November 20 to arrive. Thankfully, the propaganda machine isn't done spewing out teasers. A new clip from Mockingjay, Pt. 2 surfaced today and finds a stone-cold Katniss vowing to kill President Snow.
In the clip published by BuzzFeed, Katniss and Johanna Mason (Jena Malone) are playing wallflowers at Finnick (Sam Claflin)'s wedding. Johanna wants Katniss to tell Peeta hello for her, but Katniss is too lost in her head to verbally acknowledge her. Instead, she says, "I'm going to kill Snow. Nothing good is safe while he's alive and I can't make another speech about it." Johanna responds with a quiet, manic laugh before adding, "Now you're talking."
Yeah, she is. Whether she's successful in her attempt will remain unknown (to non-book readers) until November 20 when the final installment hits theaters. [Insert Mockingjay whistle here.]