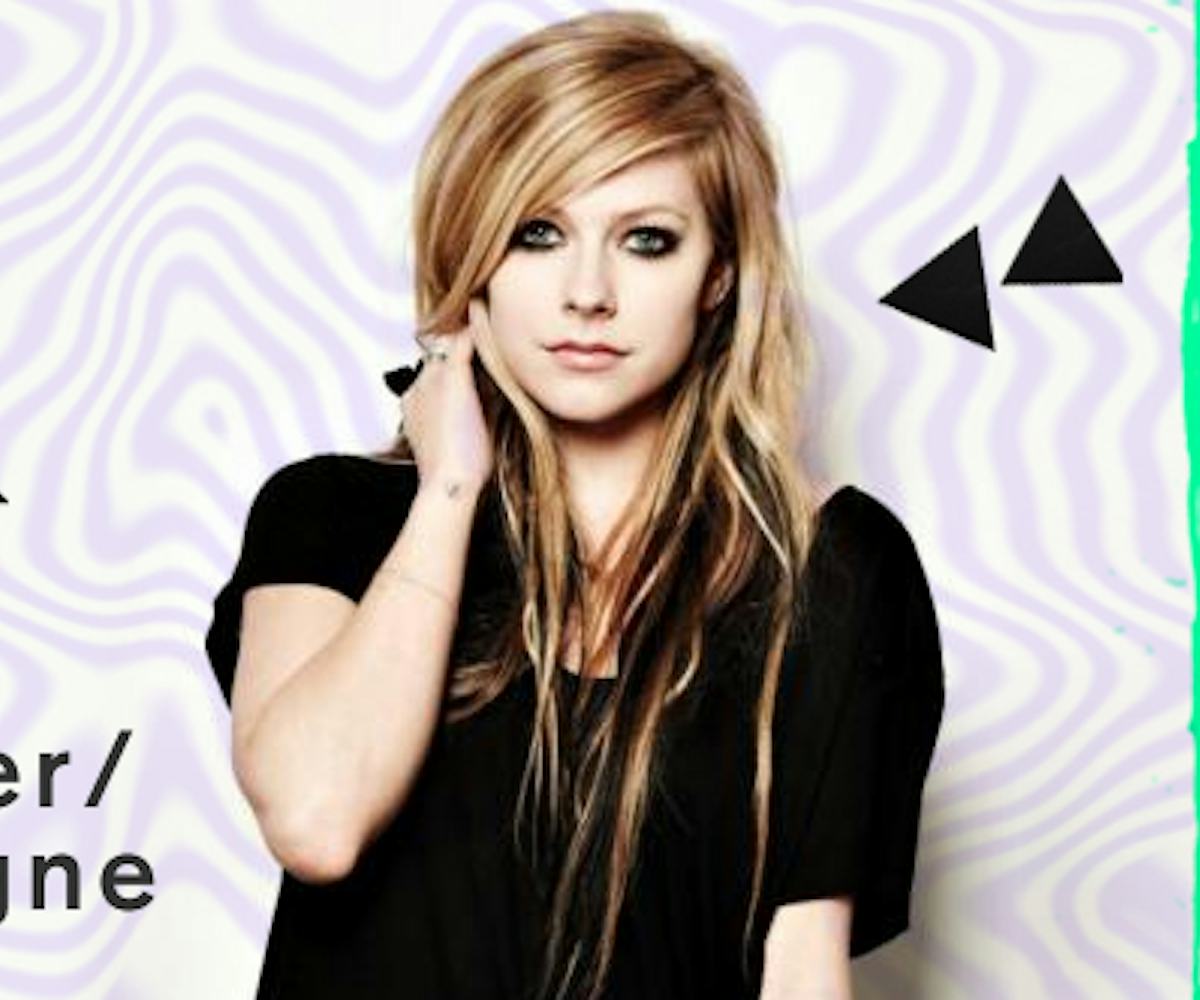 THE INSIDER: AVRIL LAVIGNE
"in school I cut my friends' hair and gave them all mowhawks."
Avril Lavigne is one of the few people who have graced the NYLON cover not once, but twice...and for good reason. Since she first broke out back in 2002, the Canadian rocker has made a career built upon her signature unshakeable punk-pop sound (seriously- the lyrics to"It's Complicated" are still unforgettable, even after a decade). Now the musician-turned-Abbey Dawn designer branches out into the beauty world with a new collaboration with Sally Hansen. We talked with the 27-year-old yesterday in NYC about her nail art addiction, new album, and why 10 years later, her music message still remains the same.
You're one of the few people who have been on our cover twice! What do you remember?
Yeah! I remember NYLON had such fun, loose, cool indie vibes.. It was nice because sometimes when you do photo shoots it has to be perfect, but those times it was super laid back.
So, Sally Hansen. How did the collaboration happen?
We had a meeting where I tried the Salon Effects strips and fell in love, so we decided to work together and do a collaboration. My designs reflect my personal style and favorite colors- I love skulls, stars, studs, all that fun stuff.
Do you have a favorite?
I like all of them! I'm wearing the pink with skulls right now. I also like the leopard one.
We try the Sally Hansen strips all the time in the office, and they're great.
Yeah, I hate sitting around while someone does your nails, so these are great because you can do them yourself. I've done them in the studio, in the car, on the plane from my show in Europe flying to New York to do my fashion show. Everyone who's with me loves them.
Are your friends into it?
Yeah, definitely. I'm that kind of girl that's like, "Can I cut your hair? Can I do your nails? Can I do your makeup?" In school I cut my friends' hair and gave them all Mohawks. I've done my stepmom's nails, my mom's nails, my sister's nails. And even when I have just one left I turn to my guy friends and am like, "Can I do a nail?"
What are you up to now besides this?
I'm in the studio right now, and that's going really well. I'm in the studio up to 12 or 16 hours every day, so nothing else other than that. But I get to put all my energy to being creative right now and it feels really good.
What can you tell us about your new album?
I have so many songs, so many great songs. I've been doing a lot of new stuff, this record I've worked with a lot of people I've never worked with before. It's always interesting to be like, "Hey nice to meet you! Now let's sit down and write a song." When I write songs all by myself I'm lazy, I don't finish them, it takes forever. So it's really nice to collaborate, and to work with the guys I'm working with right now, who are so talented. I'm also working with LA Reid; he signed me to my first record contract when I was 15, and now we're back together again.
In general, what's your ideal situation for someone to listen to your music?
Definitely in the car; it's feel good music. I always want my music to inspire someone and be uplifting and give them strength, so when they're hearing it they're like "F*ck yeah!" I want my music to be an empowering message to young girls. Not taking any crap from guys; just be yourself and stand up for yourself.
Buy Avril Lavigne x Sally Hansen Salon Effects Real Nail Polish Strips in drugstores now.