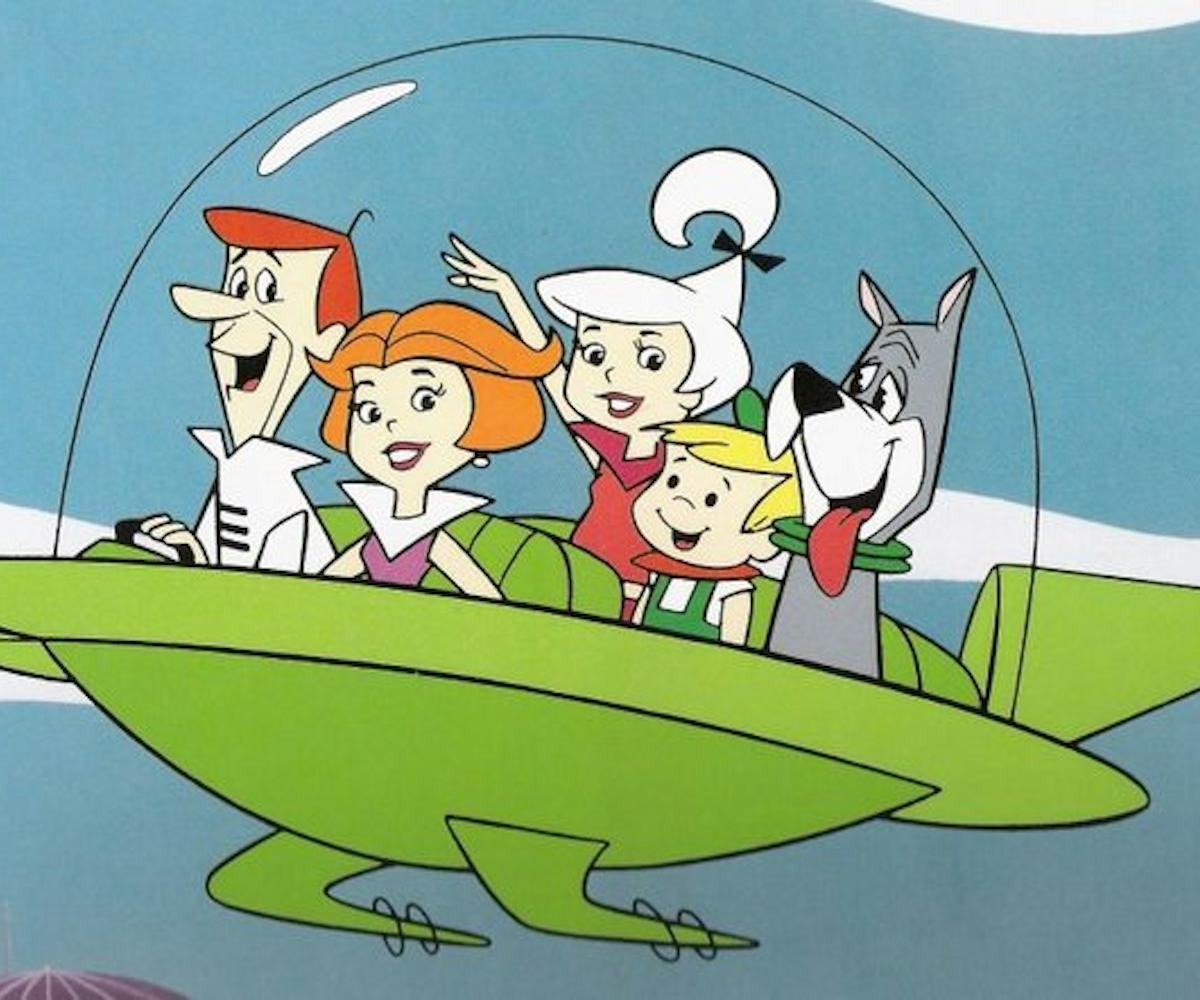 'The Jetsons' Is Coming Back To Television—But Not How You Think
The animated series is getting the live-action treatment
In today's reboot news, your favorite animated series The Jetsons has just been approved to be remade into a live-action comedy show on ABC. Hollywood Reporter reports that the network is teaming up with Warner Bros. Studio to create the series based on the beloved futuristic cartoon family.
The show is reportedly being written by Family Guy writer and Will & Grace executive producer, Gary Janetti, and executive produced alongside Back to the Future director, Robert Zemeckis.
But this isn't the show's first attempt at a modern-day reboot. During a Twitter rant in 2012, Kayne West cited (among many other things) that he was working on a Jetsons film, stating in one tweet that he was "just discussing becoming the creative director for the Jetsons movie and someone on the call yelled out.. you should do a Jetsons tour!"
The Jetsons first aired in 1962 and followed the hilarious antics of the Jetson family: George and his wife, Jane, and their children Judy and Elroy, dog Astro, and robot housekeeper Rosie. The show has remained relevant to this day, due to its accurate predictions of the future, like video phone calling and online newspapers. 
There's no word on who will star in the series yet, but like the original Hanna-Barbera cartoon, the show will be set 100 years into the future. Hopefully, the world won't look as depressing by then.