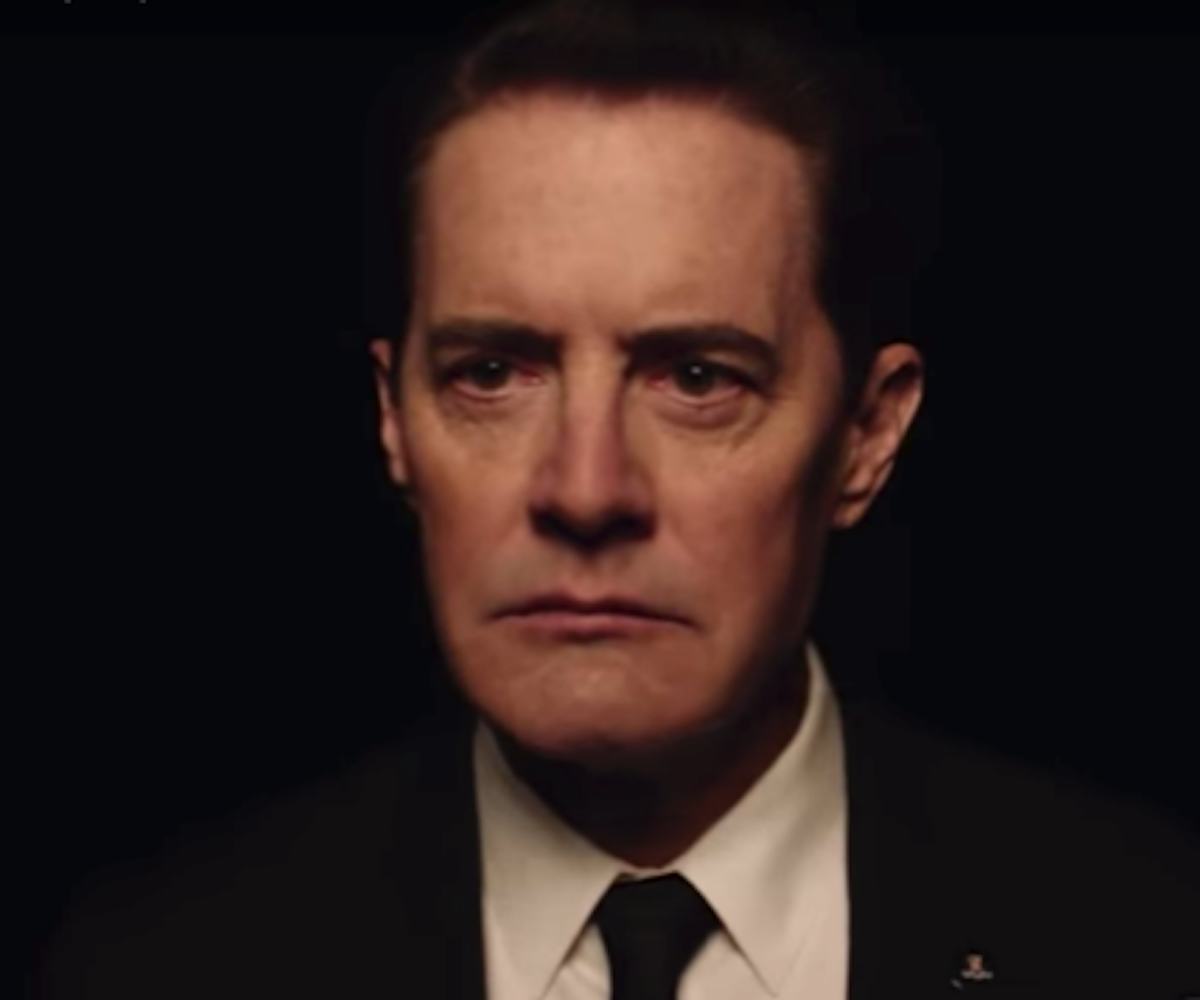 Screenshot via YouTube
We're Finally Getting A First Look At The 'Twin Peaks' Reboot
That gum you like is finally back in style
Special Agent Dale Cooper may have been trapped in the Black Lodge since 1991, but Twin Peaks enthusiasts are just now getting a look at what the years since then had in store for the notoriously optimistic FBI employee and the rest of the fictional town's spooky denizens. The third season of David Lynch and Mark Frost's surrealist masterpiece is set to debut in just two months. Now, Entertainment Weekly is offering a sneak peek into the mysterious world of the woodsy suburb.
The original cult TV series told the story of the investigation of homecoming queen Laura Palmer's death, which catalyzed a strange, dreamy journey that explored the ancient (and occasionally extraterrestrial) struggle between good and evil. The series famously concluded with a psychedelic non-ending, leaving fans wanting more. When a feature film expanding the universe, titled Twin Peaks: Fire Walk With Me, dropped in 1992 (a year after the show's conclusion), critics at the time were disappointed to see Lynch raise more questions than answers. Now, almost three decades after the debut of the original series, Twin Peaks is back–with much of the cast reuniting and reprising their roles. Short teasers and an experimental novel, which supposedly bridged the gap between the ending of the series and its forthcoming incarnation (but which was confusingly mostly about aliens?), have given us vague ideas about what to expect from season three, but now, we're finally getting some real details.
"Twin Peaks is a cosmology," said Showtime's president and CEO, David Nevins. "What I think is satisfying about the new version is that it's a deeper exploration of that stuff. What is the Red Room? How does the Red Room work? Where is Agent Cooper? Can he make it back?"
"I think it took me six hours and a few cups of coffee to read. But it was wonderful," adds Kyle MacLachlan, who will continue on in his role as Cooper, of the first time he read the 400-page script.
According to Lynch himself, the series is "a feature film in 18 parts" rather than a more traditional TV show; it features 217 characters and is shot on digital cameras.
Check out video interviews with the reunited cast, photos of the returning characters, and covers of the upcoming EW issue, below:
And check out even more interviews and photos over on People. Twin Peaks will re-debut on May 21st at 9pm ET on Showtime. Episodes 2 and 3 of the new season will debut online immediately after.