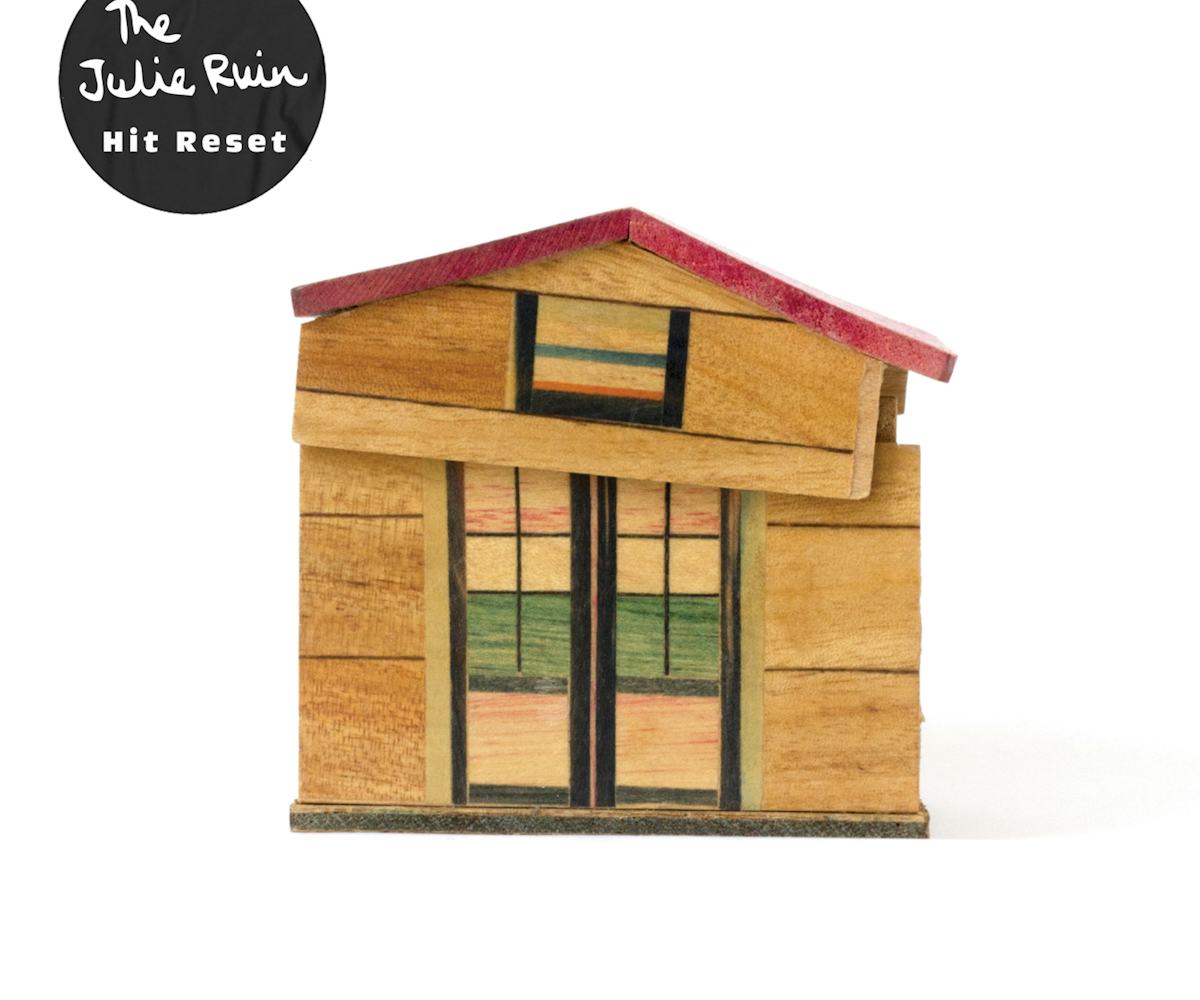 The Julie Ruin's Latest Record 'Hit Reset' Is An Inner Monologue In Album Form
Get ready to feel all of the feels
The following feature appears in the August 2016 issue of NYLON.
Kathleen Hanna has entered a new era of feminist proclamation with The Julie Ruin—a resurrected project from the '90s and a holy fusion of Hanna's famous punk bands Bikini Kill and Le Tigre. Their latest album, Hit Reset, is their first full-length since 2013's Run Fast, and treats listeners to a hard-hitting and playfully crass record with chaotic melodies and a relentless electric guitar mania. 
Since the release of her biographical film The Punk Singer three years ago, Hanna has been as angsty as ever, although Hit Reset is more finely tuned in its turbulent digital clamoring than her past work. The album sees Hanna journeying into more personal territory, as if reading directly from her diary into the microphone. "I Decide," for example, is classic Hanna, a blaring statement that she can believe what she wants and react any way she likes—her choices are her own and screw you if you disagree. 
Rather than making the album overly political, The Julie Ruin focus on the concept of self, particularly with "Rather Not" and its flat-out rejection of poisonous people. "I'm Done" showcases Hanna's vocals in a way that is unexpected and impressive, as she wails about being finished with accepting fake rage and opinions, instead opting to think for herself. A comment on the non-feminist ways of some so-called feminists, "Mr. So and So" features Hanna singing from the perspective of a guy who claims to love girl bands and puts on a show of feminist support, but does not actually mean it (and honestly is kind of an asshole). 
Hit Reset is founded on the ideas of inner monologue and struggles, making it relatable for almost anyone. "Calverton," the self-reflective ballad on invisibility and life after death, is Hanna baring it all: "I can't stop thinking about the sun and where we go when we're no one/ Oh, why did I think that I could fly?" she sings. Empowerment has always been Hanna's mantra, and Hit Reset is the ultimate testament to an icon, in all her unfiltered glory.