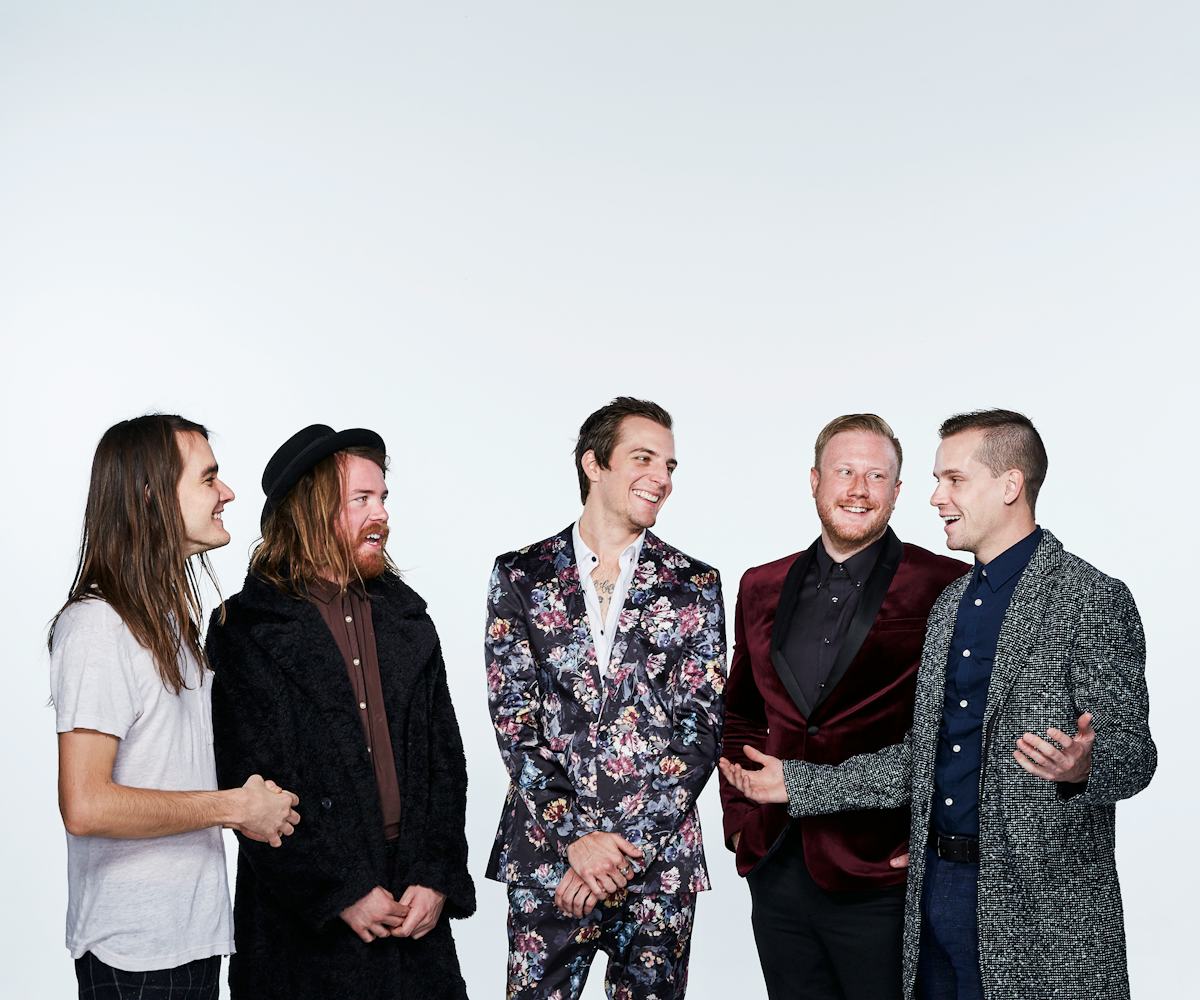 Photo courtesy of The Maine
The Maine Returns With "Black Butterflies & Déjà Vu"
The boys are back to brighten your day
If you weren't completely infatuated with The Maine during the mid-2000s, where exactly were you? The five-piece group went from being a local alt-rock band from Tempe, Arizona, to an international sensation with a devoted fanbase. Their last full-length release, American Candy, spawned those iconic "Make America Emo Again" dad caps, but that happened back in 2015 when we lived in simpler times, when "President Trump" was more of a joke and less of a reality. 
Today, we're stoked to announce that the band is officially back in business with a brand-new single called "Black Butterflies & Déjà Vu" premiering right here. The upbeat song kicks off with a loud roar of guitar riffs that will instantly give you a rush while the soothing vocals chime in to ease your mind. Frontman John O'Callaghan further elaborates on the inspiration behind the feel-good track:
This song is for the moments, places, or persons that somehow turn your tongue to stone. Those times when words truly do not possess the power to adequately paint the subject. For me, this was written for an instance when the world was made clear to me for only an instant. When trouble faded into wonder, and I had absolutely no use for the 26 letters I know. 
Since they burst onto the scene a decade ago, The Maine have been focused on cultivating and engaging with their own community. This started with launching an independent record label in 2014 and further expanding the DIY aesthetic of 8123 into every aspect of their lives. This past January, the band launched the first annual 8123 Fest to celebrate their establishment.
The Maine's forthcoming album Lovely Little Lonely is due out on April 7. Before you know it, you'll be slipping on a pair of Vans and running into a mosh with your BFFs at Warped Tour. Stream the single in full, below.